Pioneering blackcurrant research from University professor wins big at sports nutrition awards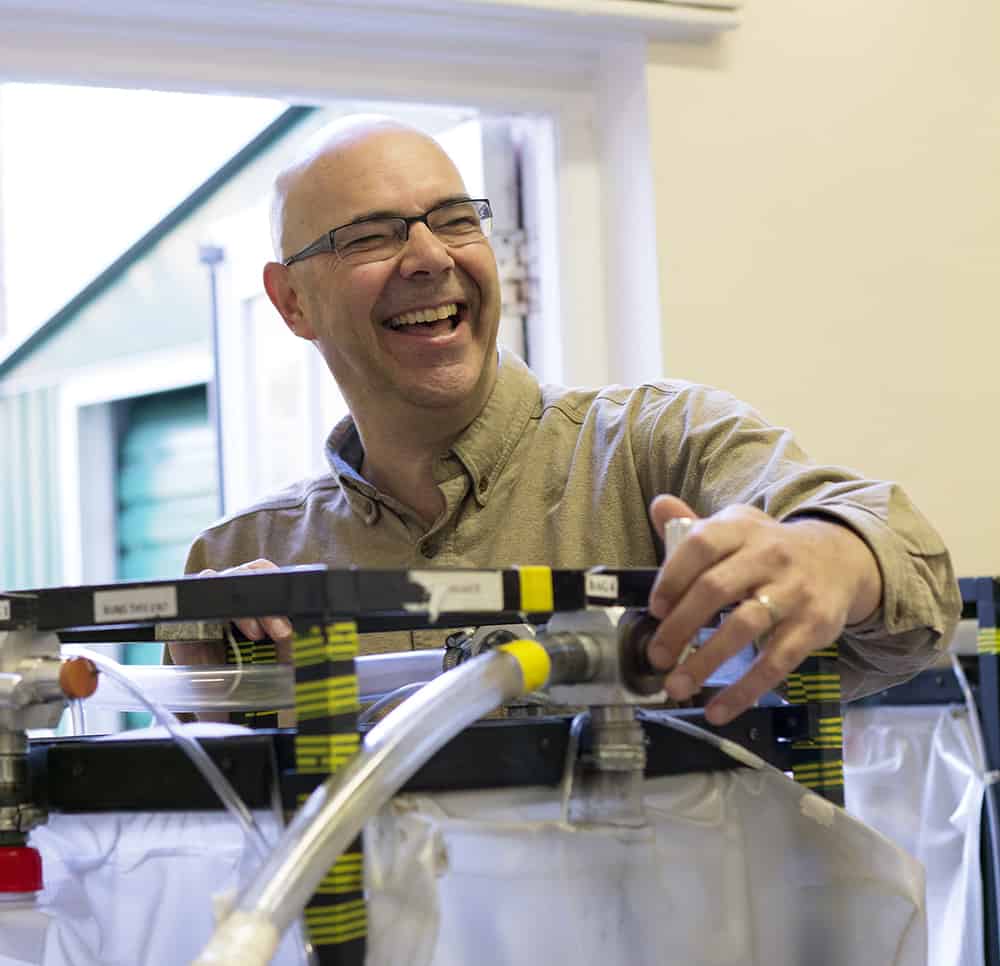 PIONEERING research into the effects of New Zealand blackcurrants on sports and exercise partly undertaken in part by a University of Chichester academic has been recognised at an international awards ceremony.
Professor Mark Willems has published widely on the beneficial effects of the berries together with sports and health supplement makers CurraNZ. Their supplement won joint first prize for Best Sport Nutrition Product at the European Specialist Sports Nutrition Alliance Awards 2021.
It was also awarded Best Post Workout Product of the Year, celebrating the most successful sports nutrition product for consumers looking to ensure their muscles properly recover after a workout.
The judges said: "Botanicals and plant derivatives deserve much more recognition than they currently do in the sports nutrition space. CurraNZ is backed by a remarkable amount of high-quality studies, and is presented very well on the Internet."
Most of the research is carried out at the University of Chichester with CurraNZ, an extract made from New Zealand blackcurrants and provided by Health Currancy Ltd, a UK-based business with global aspirations.
Another judge commented: "CurraNZ is a great, innovative ingredient that is well-researched and applicable for various sports nutrition applications. A super interesting product and a clear effort from the entrant to back up its claims with evidence".
Prof Mark Willems, who specialises in Exercise Physiology, has been dedicated to researching effects during exercise but also at rest which includes a focus on supplementation including New Zealand blackcurrants and Matcha green tea.
Speaking on the research, he said: "Blackcurrants grown in New Zealand have particularly high levels of anthocyanin which, when taken, can widen the blood vessels and improve flow. We showed for the first time the beneficial effects for endurance athletes."
Part of the study tested athletes to measure whether blackcurrants lower lactate accumulation in the blood and if it improves cardiovascular function and performance. The research findings so far have shown lowered lactate accumulation, improved exercise performance and cardiovascular function which could enhance recovery from exercise.
Prof Willems added: "Our research findings are in our teaching material for students at our University. There is still more to come on the advantages of intake of New Zealand blackcurrants."
Find out more at www.essnawards.com or read more about Prof Willems' research with CurraNZ at www.curranz.com.