Head of Education, Reader in Education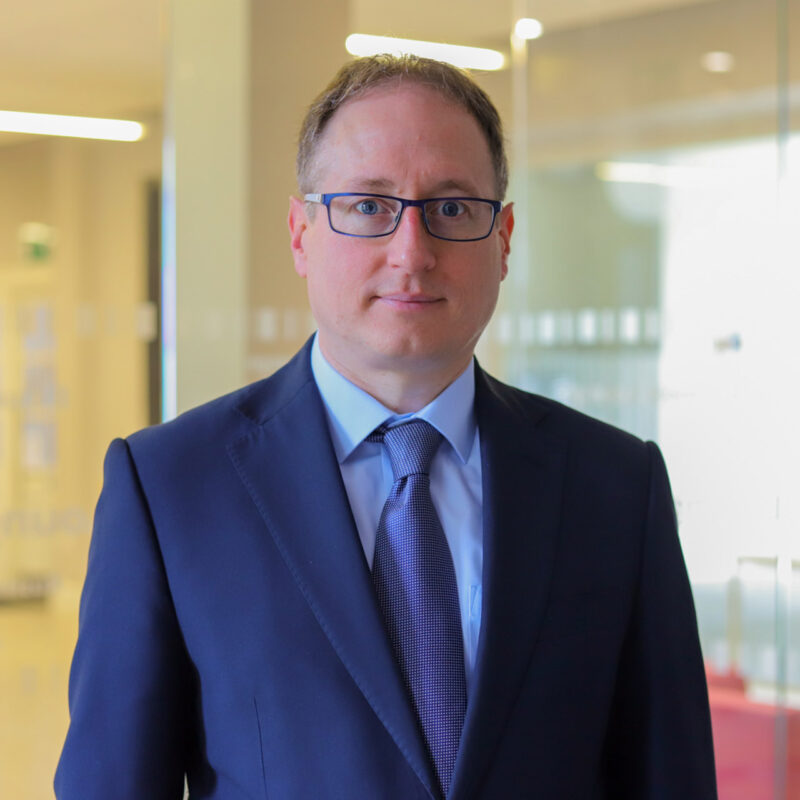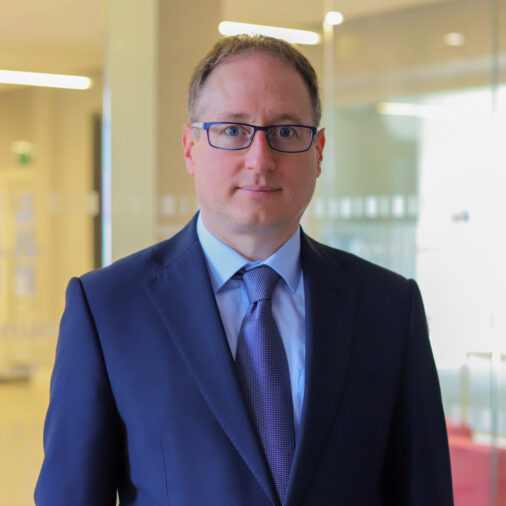 Chris is Head of Education within the Institute of Education, Health and Social Sciences at the University of Chichester. He is responsible for Education and Teacher Education programmes.
Chris has taught on BA, PGCE and MA Education programmes on a range of modules related to ICT, Computing and Professional Studies.
He has also been an External Examiner for a number of undergraduate and postgraduate teacher education programmes. Chris is a member of the National Executive Committee of ITTE (the Association for IT in Teacher Education).
He is a Fellow of the Higher Education Academy and a member of BERA and of IFIP Working Groups 3.1 and 3.3. Previously he worked in primary schools across Key Stages One and Two.
Chris regularly runs in-service training events for primary school teachers at the Bognor Regis campus and in local schools.
Key Research and Publications
Recent publications can be found on ChiPrints.
Chris has a range of research interests relating to technology, computing and digital literacy in schools and universities. He has published several articles about teacher's thinking about technology in Higher Education and his recent work has explored the pedagogy of teaching computing; teacher beliefs and knowledge about technology; and the curriculum.
Chris was UK project director for the CIRT (Consortium for Intercultural Reflective Teachers) project – an EU funded project (€200,000) in collaboration with Pennsylvania State University in the USA and Jönköping University in Sweden. The project aimed to encourage international collaboration through a five year programme of staff and student exchanges between the three partner universities (2008-2012).
He was awarded a £5,000 grant from the Teaching Agency as part of the Leading Partners Programme: ICT. This was used to explore and develop links with partnership schools to improve teacher training in ICT (2012).
Chris has presented at a wide range of national and international academic conferences.
Articles
Twining, P., Butler, D., Fisser, P., Leahy, M., Shelton, C., Forget-Dubois, N. and Lacasse, M.et al (2020) Developing a quality curriculum in a technological era. Educational Technology Research and Development. ISSN 1042-1629 10.1007/s11423-020-09857-3
Younie, S., Audain, J., Eloff, I., Leask, M., Procter, R. and Shelton, C.et al (2018) Mobilising knowledge through global partnerships to support research-informed teaching: five models for translational research. Journal of Education for Teaching, 44 (5). pp. 574-589. ISSN 0260-7476 10.1080/02607476.2018.1516348
Shelton, C. (2018) "You have to teach to your personality": Caring, sharing and teaching with technology. Australasian Journal of Educational Technology, 34 (4). pp. 92-106. ISSN 1449-3098 10.14742/ajet.3557
Shelton, C. (2018) An ecological model for university faculty members' thinking about technology. Journal of Computing in Higher Education, 30. pp. 279-297. ISSN 1042-1726 10.1007/s12528-018-9168-2
Shelton, C. (2017) Giving up technology and social media: why university lecturers stop using technology in teaching. Technology, Pedagogy and Education, 26 (3). pp. 303-321. ISSN 1475-939X DOI: 10.1080/1475939X.2016.1217269
Shelton, C. (2016) Time to plug back in? The role of "unplugged" computing in primary schools. ITTE Newsletter, Spring (2016). ISSN 1362-9433
Shelton, C. (2014) "Virtually mandatory": A survey of how discipline and institutional commitment shape university lecturers' perceptions of technology. British Journal of Educational Technology, 45 (4). pp. 748-759. ISSN 1467-8535 10.1111/bjet.12051
Book Sections
Shelton, C. and Lansley, M. (2023) Where is technology in the 'golden thread' of teacher professional development? In: Towards a collaborative society through creative learning. IFIP World Conference on Computers in Education. Springer, Hiroshima, Japan, pp. 653-662. ISBN 9783031433924
Shelton, C. and O'Kelly, J. (2019) Making the curriculum your own. In: Surviving and Thriving in the Secondary School: The NQT's Essential Companion. Routledge, London, pp. 202-212. ISBN 978-1138489707 10.4324/9781351037143
Shelton, C. (2017) Technology and inclusion. In: Debates in Computing and ICT Education. Debates in Subject Teaching . Routledge: Taylor & Francis, Abingdon, Oxfordshire. ISBN 9781138891784
Shelton, C. (2017) What can technology actually do? In: Debates in Computing and ICT Education. Debates in Subject Teaching . Routledge: Taylor & Francis, Abingdon, Oxfordshire. ISBN 9781138891784
Shelton, C. (2017) How can we make computing lessons more inclusive? In: Tomorrow's Learning: Involving Everyone. Learning with and about Technologies and Computing. 11th IFIP TC 3 World Conference on Computers in Education, WCCE 2017, Dublin, Ireland, July 3-6, 2017, Revised Selected Papers. IFIP Advances in Information and Communication Technology, 515 . Springer International Publishing, Cham, Switzerland, pp. 506-514. ISBN 978-3-319-74309-7 10.1007/978-3-319-74310-3_51
Conference or Workshop Items
Shelton, C. (2017) Teaching inclusive computing lessons: curriculum, pedagogy and attitude. In: Information Technology in Teacher Education (ITTE) Annual Conference, 21 June 2017, Hull.
Shelton, C. (2016) Beyond lesson recipes: first steps towards a repertoire for teaching primary computing. In: Constructionism 2016, 1-5 February 2016, Bangkok, Thailand.
Shelton, C. (2016) From Computational Thinking to Computational Participation. In: Information Technology in Teacher Education (ITTE) Annual Conference, 2nd July 2016, London.
Shelton, C. (2012) University lecturers' thinking about technology, teaching and context. In: British Educational Research Association Annual Conference 2012, 4-6 Sep 2012, University of Manchester. (Submitted)
Shelton, C. (2011) University lecturers' perceptions of the technology they use. In: Computer Assisted Learning Conference: Learning Futures: Education, Technology & Sustainability, 13-15 Apr 2011, Manchester Metropolitan University, Manchester. (Submitted)
Shelton, C. (2011) Teaching abroad: Using technology to support student teachers overseas. In: Society for Information Technology & Teacher Education International Conference, Mar 2011, Nashville, Tennessee. (Submitted)