Dr Francisco Melara Gutierrez
International Short Programme Unit Coordinator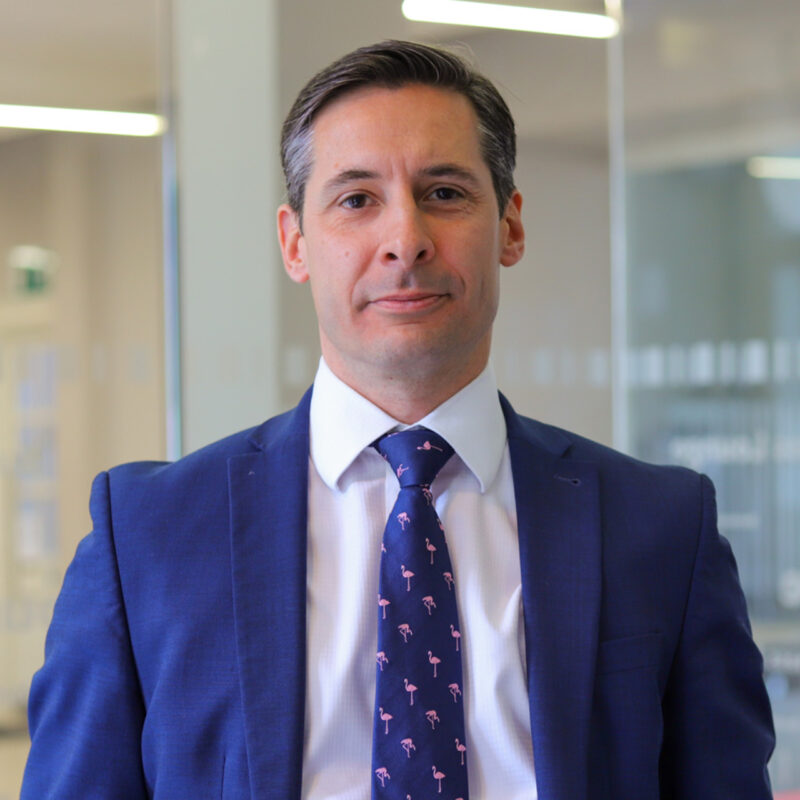 Role:
Francisco is a Senior Lecturer who coordinates the International Provision in Education.
Experience:
Francisco teaches on the International Programmes and the BA in Education, modules on Bilingual Education, Second Language Acquisition, Second Language Teaching and Learning Methods, Cross-Cultural Communication, Action Research, School Performance Data Analysis, and Comparative Education.
Academic Background, Research and Publications:
Francisco has an academic background in Languages, Educational Psychology, and Education Research.
Francisco has more than twenty years of experience in teaching across multiple levels in Education: Early Years, Primary, Secondary and Adult Education, along with undergraduate level and Professional Development for Teachers and Headteachers from multiple countries: Estonia, Poland, Italy, Germany, Romania, Turkey, France, the UK, Spain, China, Japan, and South Korea.
He is an active member of the SEJ-149 research group dedicated to educational assessment and teaching innovation.
His current research focuses primarily on Effective Teaching and Teacher Development in monolingual and bilingual environments.
Research interests:
Language, Behaviour and Effective Teaching and Learning
Specific Area: How relationships between educators and learners influence children's emotional development, self-efficacy and motivation, and how these in turn may provide essential conditions for effective learning. (Monolingual and Bilingual/Multilingual Environments)
Research Methods in Education and Psychology
Educational Assessment
Development of Teaching Competences
Key Publications
(2018) Effective Teaching in the Sphere of Bilingual Education: Profile of Teaching Competences
In Nuevas perspectivas en educación bilingüe: investigación e innovación.
Granada: Editorial Universidad de Granada.
ISBN 978-84-338-0000-0
(2016) Sketching the figure of a bilingual teacher: designing a profile of competences
In Revista Española de Pedagogía (vol. 2614 p. 129-152)
Sociedad Española de Pedagogía, Madrid. ISSN: 0034-9461
(2015) Teacher training within the framework of Andalusia's language policies
In Digital Education Journal: "Andalucia Educativa" N.85
(2014) What expectations does the education community have of school counselling departments?
In Book: TEEM´14. Proceedings of the Second International Conference on Technological Ecosystems for Enhancing Multiculturality (p. 503-506) New York, ACM
ISBN: 978-1-4503-2896-8 Doi: 10.1145/2669711.2669946
(2013) Designing the profile of competences for primary school teachers specialising in CLIL teaching (Content and Language Integrated Learning)
In Book: XVI National/II International Congress on Models in Educational Research: Educational Research and Innovation in the service of global, plural, and diverse institutions and communities (p. 1336-1344) Alicante (Spain)
ISBN: 978-84-695-8363-0
(2011) Integrated practical credits for educational skills training
In Book: Experiences of shared work in the classroom. A proposal from the INVADIV research group (p. 64-72) Córdoba (Spain)
(2009) Developing an instrument to evaluate the competence of Mathematics through a streaming methodology
In E. Nieto Lopez and A.I. Callejas Albiñana (Coords.). Basic competences. Reflections and experiences (p.131-143) Ciudad Real (Spain)
ISBN: 978-84-692-3804-2
Articles
Melara Gutierrez, F. J. (2015) Sobre la formación del profesorado en el marco de las políticas lingüísticas andaluzas. About teacher training within the framework of Andalusia's language policies. Revista Andalucia Educativa, 85. pp. 1-9. ISSN 2171-8768
Book Sections
Melara Gutierrez, F. J. and Gonzalez Lopez, I. (2018) Effective teaching in the sphere of bilingual education: profile of teaching competences. In: New perspectives in bilingual education: research and innovation. University of Granada, Granada, Spain, pp. 309-314. ISBN 9788433863423
De León Huertas, C., González López, I. and Melara Gutierrez, F. J. (2014) What expectations does the education community have of school counselling departments? In: TEEM '14 Proceedings of the Second International Conference on Technological Ecosystems for Enhancing Multiculturality. International Conference Proceedings Series (14). Association for Computing Machinery (ACM), New York, NY, USA, pp. 503-506. ISBN 9781450328968 doi 10.1145/2669711.2669946