Head of BA (Hons) Primary Teaching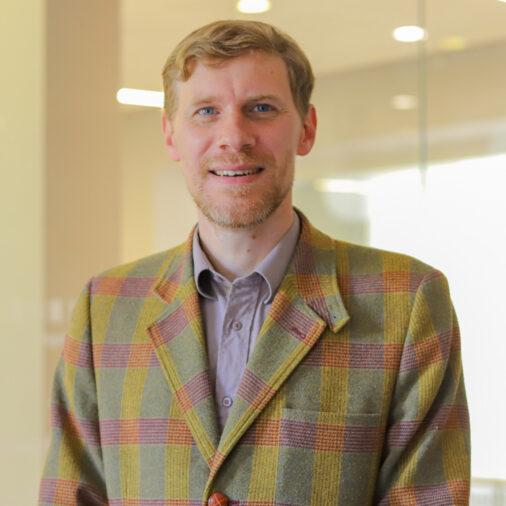 Dr Glenn Stone BA (Hons), MA (Ed), PGCTLHE, EdD, SFHEA  is Principal Lecturer within the Institute of Education, Social and Life Sciences with responsibility for primary Initial Teacher Education.
Background
Before working at the university, Glenn taught within local schools along the coastal strip of West Sussex and across the Key Stage 2 age range. Since joining the University of Chichester, he has played a pivotal role in developing Initial Teacher Education, in particular the primary provision. He co-ordinates the BA (Hons) Primary Teaching programme, a successful three-year programme but also teaches across programmes within the institute.
Glenn holds a Doctorate in Education that explores how trainee teachers' understand professionalism within a neo-liberal context.  Glenn has a special interest in the training of teachers and their perspectives on school accountability, performativity, professionalism and the impact of organisational cultures on shaping such perspectives.
Publications
Stone, G. (2022) Professionalism in Primary Education, London: Sage
Stone, G. (2020) 'Narratives of early career teachers in a changing professional landscape' in Palgrave Handbook of Auto/biography, London: Palgrave
Stone, G. and Wilkinson, D. (2019) 'Getting to grips with grammar alongside some super science!' Primary Science (157) pp.10-12
Stone, G. (2018) 'Why is teacher professionalism important?' in Carden, C.(ed) Primary Teaching, London:Sage
Benton, M., Bowie, R., Casson, A., Holt, J. Hulbert, S., James, M., Jarvis, P., McGuire, L., Podesta, E., and Stone, G. (2018) What really matters about teacher education at Cathedrals Group universities and colleges? Project Report. Cathedrals Group / National Institute for Christian Educational Research, Canterbury.
Stone, G. (2012) Deep and Surface Learning: a dichotomy and dilemma for HE tutors. JOLT (internal UoC publication)
Stone, G. (2012) Asynchronous Communication as a Stimulus for Synchronous Speaking and Listening, English 4-11 (45)
Stone, G. (2012) 'Ethics Values and the Teacher' in Knowles, G. and Lander, V. (eds) Ethics Values and Primary Education, London: Sage publications
Stone, G. (2011) The Digital Literacy Classroom, Leicester: UKLA
Stone, G. (2011) WWW: Wikis, Word Clouds and Web Collaboration to support primary literacy, English 4-11 (41)
Stone, G. (2011) Virtual Learning Environments as an extension to the classroom reading environment, English 4-11 (43)