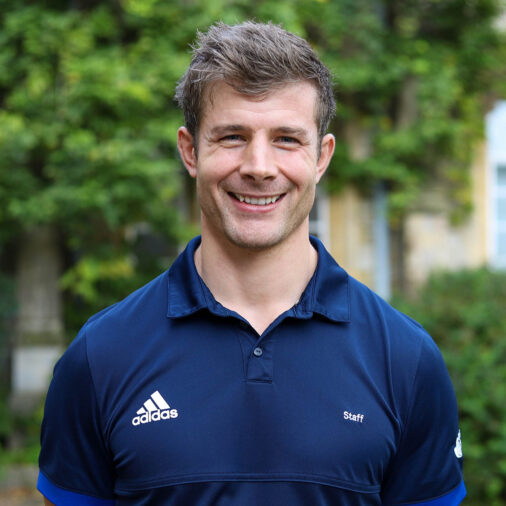 Ian is a Senior Lecturer who teaches primarily on the Physical Education programmes within the Institute of Sport. Having studied at the University of Chichester at both undergraduate and MSc level, Ian holds a degree in BA (Hons) Physical Education and Teaching (QTS), as well as an MSc in Sport and Exercise Physiology.
Ian teaches on a number of undergraduate modules, including athletics, physiology, and classroom pedagogy, as well as leading the athletics content on the PGCE Secondary PE degree. Outside of his teaching commitments, Ian is also part of the Institute of Sport's timetabling team.
Ian is currently completing his PhD, examining individual variability in response to New Zealand blackcurrant supplementation and the effect upon exercise performance.
Professional
2008-2012, First-class, BA (Hons) Physical Education and Teaching (with QTS), University of Chichester
2012-2014, Distinction, MSc Sport and Exercise Physiology, University of Chichester
Key Publications
Potter, J.A., Hodgson, C.I., Broadhurst, M., Howell, L., Gilbert, J., Willems, M.E.T., & Perkins, I.C. (2019). Effects of New Zealand blackcurrant extract on sport climbing performance. European Journal of Applied Physiology, 120(1), 67-75.
Wadey, C., Perkins, I., & Potter, J. (2018). Chocolate milk improves post-exercise recovery in tennis players. Reviews and Reports Press 2(1), 77-83.
Perkins I.C., Vine S.A., Blacker S.D., & Willems M.E.T. (2015). New Zealand Blackcurrant Extract Improves High-intensity Intermittent Running. International Journal of Sports Nutrition and Exercise Metabolism, 25, 487-493.
Research
Ian has research interests in the following areas:
Supplementation to improve sports performance and exercise capacity
Intermittent, high-intensity sport and exercise
Exercise training programmes and interven
Articles
Conference or Workshop Items