Senior Lecturer in Acting for Film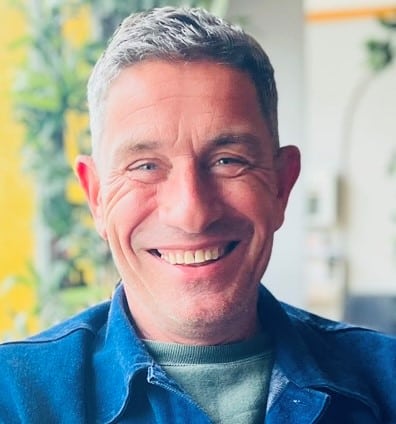 Having completed a 2 year foundational course in performing arts, then 2 years crewing in repertory theatre, Jason then went on to complete his training at Arts Ed London, on the 3 year drama course.
A selection of his professional television credits include 18 UK and European commercials, three guest roles on The Bill, four guest roles on Casualty, Holby City, Doctors, Soldier Soldier, Junk, Dalziel And Pascoe, The Outrage (Berlin festival winner), Dr Who, Eastenders, Innocence, Animal Ark, Famous Five, In Defence, Strike Force, The Outrage and three seasons on River City for the BBC.
Some of Jason's professional theatre work comprises of The Trap, The Butcher Of Bagdhad, (Cherub Theatre Company.) Sex And Violence In The Fantasy Café, (The New Theatre Company) Home, (Royal Court Theatre West End) Border Crossing, (Salisbury) Looking For Christian, (Pavillion Brighton) The Milk Train Doesn't Stop Here Anymore and Hamlet, (Citizens Theatre) The Changing Room, (Royal Court and West End) Lulu, (Almeida and U.S tour) Babycakes, (Traverse) Pub Napoleon, (Pavillion Brighton.) Meeting Joe Strummer (Fringe First) (The Future Is Unwritten) and Joe Ho Ho, (The New Vic)
Voice artist work includes innumerable television and film dubbing and voiceovers, plus Vengarl Of Forossa and The Bell Keeper in Dark Souls 2, A Hobbit and Father in Lego The Hobbit, both for Sony Playstation.
Jason joined the teaching staff at Chichester University in 2015 as an Associate Lecturer within the Acting for Film department. He then went on to lecture in acting within the Musical Theatre course, and later on the Musical Theatre Performance course. In 2016 he became a Senior Lecturer for Acting for Film. He has also delivered acting for camera Masterclasses on the Triple Threat course here at Chichester. Whilst working at the University of Chichester he produced and directed 2 short films – 'Receiver' in 2019 and 'Daz's Boot' in 2021.
Read more