Primary Education – Mathematics and Professional Studies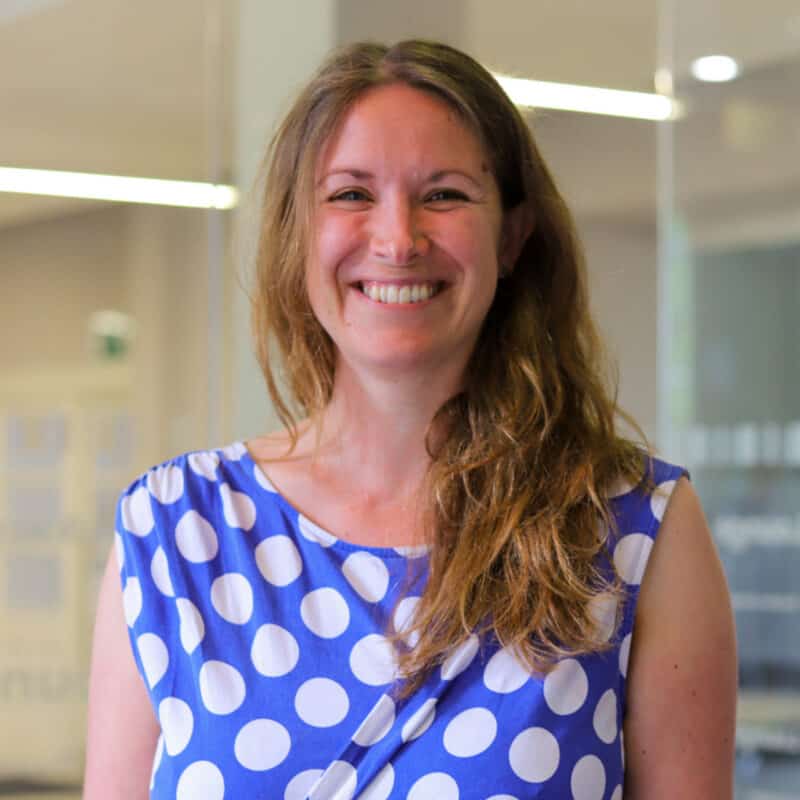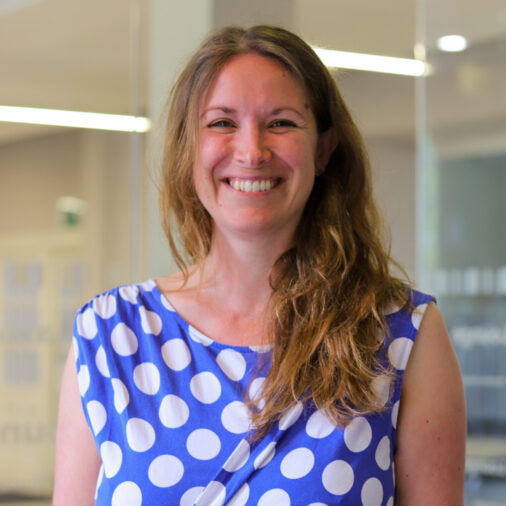 Lorna is a senior lecturer in Primary Education and teaches on Mathematics, Professional Studies and Creativity modules on the BA (Hons) Primary Teaching with Subject Specialisms degree. She also teaches Mathematics on the PGCE route, alongside organising the enhanced placements for this.
Experience:
Prior to joining the university, Lorna was the mathematics coordinator and a class teacher at a partnership school, where her role included undertaking bespoke research projects for the school.
Lorna is qualified to teach both the primary and secondary age ranges, and has always found this very useful when considering the needs of primary school pupils transitioning to secondary school.
Interest:
Lorna's research interests include approaches to primary mathematics and what teaching approaches and learning technologies can be used to effectively communicate ideas with students in Initial Teacher Education. Lorna is an active member of the British Society for Research into the Learning of Mathematics (BSRLM).
Read more
Articles
Nur, M. G., Akkoç, H., Gülbağcı-Dede, H., Yazıcı, B., Ankers, S., Barichello, L., Guimarães, R. S., Black, B., Brown, J., Burfitt, J., Cai, H., Zhang, J., Clarke, K., Clarke, L., Curtis, F., Dimitriadi, Y., Giusta, M. D., Razzu, G., Duah, F., Earle, L., Rickard, C., Ghergu, M., Griffiths, B. J., Helliwell, T., Hewitt, D., Coles, A., Homer, M., Mathieson, R., Banner, I., Tasara, I., Ingram, J., Andrews, N., Pitt, A., Küchemann, D., Lewis, M., Rauch, C. J., De Asis, M., Leung, A., Rostovtseva, T., Walker, S., Rogers, L., Pope, S., Sharkey, R., Sharma, J., Connor, D., Stacey, J., Trubridge, N., Graham, T., Wang, P. and Zhang, J.et al (2017) Proceedings of the Day Conferences. Research in Mathematics Education, 19 (3). pp. 321-330. ISSN 1754-0178 10.1080/14794802.2017.1391526
Earle, L. and Rickard, C. (2017) Formal methods for division: Evaluating the benefits of pre-teaching mathematics using a 'flipped classroom' approach. BSRLM Proceedings online, 37 (2).
Conference or Workshop Items
Rickard, C. and Earle, L. (2018) Times tables: Children learning about multiplication facts. In: British Society for Research into Learning Mathematics, 10 Nov 2018, King's College, London.