Lecturer in Biological Psychology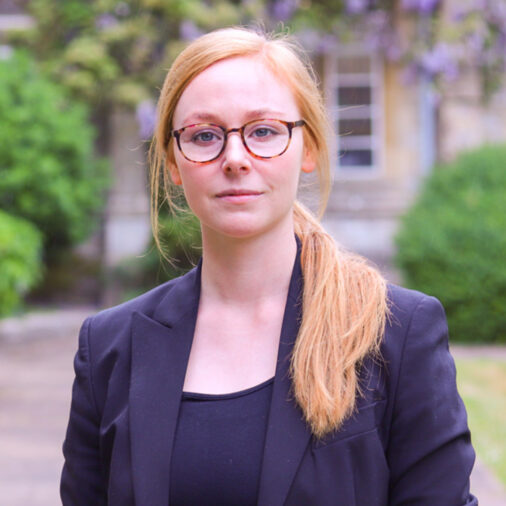 Lecturer in Biological Psychology and Post-Doctoral Researcher in the Aging and Dementia Lab.
BACKGROUND
Dr. Rachel King is a Lecturer in Biological Psychology at the Institute of Education, Health and Social Sciences.
Rachel has a DPhil in Experimental Psychology conferred by the University of Oxford, a research MSc in Psychology granted by the University of Amsterdam (Major: Brain & Cognition, Minor: Clinical) and a BSc in Psychology granted by the University of Portsmouth. For her DPhil she received a Marie Curie Early Stage Researcher Fellowship on an International Training Network project investigating individualised diagnostics and rehabilitation of attentional disorders.
Rachel also has previous experience teaching A level and BTEC research methods, in addition to supervising extended project qualification and BSc dissertation projects.  She is also a graduate member of the British Psychological Society.
MODULE TEACHING
Rachel leads the following modules:
PSY105 – Experimental Approaches in Usability and Cognition
PSY201 – Biological Psychology
PSY204 – Research Methods: Experimental Design and Analysis
And supports:
PSYM03 – Advanced Applied Professional Skills in Psychology
She is also responsible for BSc and MSci Independent Projects and Dissertation supervision
RESEARCH INTERESTS
Rachel is interested in brain health and neurodegeneration.
For her DPhil she worked on attentional processes involved in top-down control of goal directed behaviour. This included neuropsychological work examining the functional impact and lesion neuroanatomy of impaired selective attention following stroke and experimental work examining goal neglect and dual task processing. She has also previously piloted a cognitive training programme for executive dysfunction following stroke and been involved in a project examining cognitive decline following deep brain stimulation for Parkinson's disease.
Currently Rachel is interested in the functional impact of prospective memory deficits and the potential of hyperthermic conditioning for slowing the progression of cognitive decline in Alzheimer's disease.
Read more
Publications
List of publications
King, R. L., Gillebert, C. R., Humphreys, G. W. & Demeyere, N. (in prep). Lesion Neuroanatomy of Post Stroke Deficits in Auditory Selective Attention.
King, R. L., Brosnan, M., Humphreys, G. W. & Demeyere, N. (in prep). Auditory Selective Attention: The Prevalence of Deficits and Impact on Functional Independence Following Stroke.
Sample of conferences
King, R. L., Brosnan, M., Humphreys, G. W., & Demeyere, N.  Post-stroke functional status: the contribution of impaired selective and sustained attention. Poster presented at 6th Scientific Meeting of the Federation of the European Societies of Neuropsychology (13-15th September 2017). Maastricht, The Netherlands.
King, R. L. Gillebert, C, R., Levenstein, J., Humphreys, G. W., & Demeyere, N. Lesion Neuroanatomy of Post Stroke Deficits in Selective Auditory Attention. Poster presented at the Cognitive Neuroscience of Executive Function (28th-30th September 2017). Padova, Italy.
King, R. L., Dalmaijer, E. S., Humphreys, G. W. & Demeyere, N. Goal Neglect: A Unitary Concept? Poster presented at Autumn School of Cognitive Neuroscience (2nd August, 2016). Oxford, UK.
King, R. L., Brosnan, M., Humphreys, G.W., & Demeyere, N. Post-stroke Deficits in Attention and Working Memory: Prevalence and Impact on Sub-acute and Long Term Functional Status. Poster presented at British Neuropsychological Society Autumn Meeting (26-27 October 2016), London, UK.
Read more
PhD Supervision
Areas of Supervision: Neuropsychology and Experimental Psychology.