Head of Sport Social Science, Reader in the Sociology of Physical Education, Activity and Health, Chair of the Anita White Foundation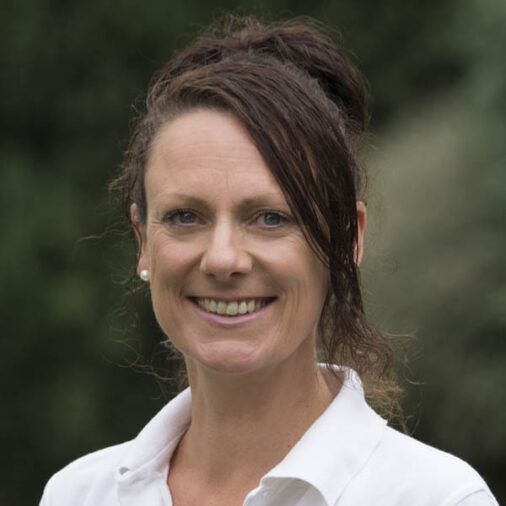 Suzanne is a Reader in the Sociology of Physical Education and Activity and has worked at the University for over 15 years.
After graduating from the University of Warwick, Suzanne taught in Japan prior to returning to the UK to complete an MA in Sport, Culture and Society. She taught in Further Education for five years before completing her PhD in 'Children's Experiences of Physical Education'.
Joining the University of Chichester in 2002, Suzanne co-ordinated the our PGCE in Secondary Physical Education for seven years.
Research
With increasing responsibility to lead research within the department Suzanne became a Reader in the Sociology of Physical Education and Activity in 2017.
Suzanne's research interests focus on children's experiences of physical education, physical activity and health. Suzanne uses ideographic tools utilising drawings, photographs and interviews to understand the basis on which children's experiences are constructed.
Her current work particularly focuses on social, cultural and physical capital in relation to physical activity.
Professional
Keen to develop working relationships nationally and internationally Suzanne has presented at a number of annual conferences (British Educational Research, International Congress on Obesity, European Congress on Obesity, International Council of Sport Science and Physical Education) and has given a keynote speech on Sport Pedagogy in ITE in Bogota, Colombia.
She is currently convenor for BERA's Special Interest Group in Physical Education and Sport Pedagogy.
Working with colleagues across her discipline, Suzanne has been an external examiner for Reading (PGCE PE), Christ Church Canterbury (PGCE PE and Teach First) London Metropolitan and Loughborough universities (PGCE/MSc in Education with QTS). She currently fulfilling this role for the BA, Physical Education and Sport and PGCE Secondary Physical Education at the University of Greenwich.
An advocate of sharing practice, Suzanne has been part of a team running workshops for ITE (PE) in Iraq as part of an EU funded British Council/Youth Sport Trust project alongside colleagues from Sheffield Hallam University.
Read more
Teaching
She has responsibility for the study of sociology of physical education and sport within the department and is programme leader of the newly introduced MA in Sport Pedagogy and PE.