Overview
Focus on the development of skills for practical application in both sporting and exercise populations
This programme has a strong focus on the development of skills for practical application in both sporting and exercise populations and provides you with the opportunity to develop an in-depth knowledge base of the physiological and metabolic demands of exercise and physical training.
In addition, it allows you to enhance and strengthen your practical skills in exercise physiology measurements and research methods, as well as developing your professional qualities.
The MSc in Sport and Exercise Physiology provides you with an opportunity to study at a postgraduate level to fulfil the initial requirements for accreditation by the British Association of Sport and Exercise Sciences (BASES).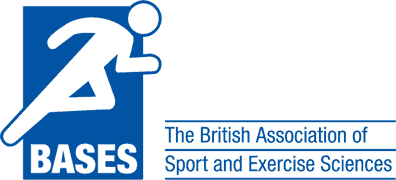 The Course
Understand the exercise physiology of leading sporting and exercise performance
This course provides you with the knowledge of advanced exercise physiology principles and theories, and enhance your practical skills, as you build towards your final research project or supervised experience portfolio.
This list is indicative and subject to change.
Whole Body Metabolism: Measurement and Application in Exercise Physiology
This module examines the application of whole-body metabolism to a variety of contexts within sport and exercise physiology ranging from elite sporting performance to clinical settings. Existing knowledge will be challenged through critical evaluation of relevant peer reviewed publications. Additionally, through a theoretical and practical evaluation of measurement techniques available in the area of whole-body metabolism, an appreciation will be given to validity and reliability of methodological approaches.
Research Methods for Exercise and Public Health
This is an introduction to quantitative and qualitative methodology for exercise and health using practical and real-world examples to illustrate how we make sense of data.
Muscle Physiology for Sport Exercise and Nutrition
An understanding of the role of skeletal muscles for whole-body physiological functioning exercise is essential when examining the impact of nutrition and physical training for sports for performance. This module develops critical knowledge of muscle function and energy demands, the use of carbohydrate, lipids and proteins as energy sources, the metabolic pathways, the nature of metabolic limitations in skeletal muscles during exercise, the role of nutrition and ergogenic aids (e.g. polyphenols, carbohydrates, beta-alanine, creatine) for optimal function of skeletal muscles during exercise, the role of proteins for muscle mass, and the relationships between nutritional interventions, signalling pathways and training adaptations in skeletal muscle. the application of this knowledge to athletic training and sport with divergent exercise intensity and exercise demands will be discussed within both theoretical and practical contexts.
Applied Techniques in Exercise Physiology and Nutrition
This is a hands-on module that advances the skills required to undertake physiological assessments linked to client population requirements.
Professional Skills in Sport and Exercise Physiology & Nutrition
This module develops your knowledge base associated with applied physiological and nutritional support in a range of different environments including, exercise testing, physiological and dietary measurement, food safety and hygiene and UK Anti-Doping (UKAD) considerations. Specifically, the module will address the interplay between external physical challenges associated with different environments; internal physiological and metabolic challenges associated with gender, training status, and various states of disease-impaired or compromised function such as musculoskeletal injuries. Whilst the module gives due consideration to elite sports performance and recreational exercise participation, the module also discusses exercise and physical performance in occupational settings such as the military, and emergency services. A focus of the module is to critically discuss how sport and exercise scientists working in interdisciplinary teams can enhance performance, protection and promote safety and well-being.
Planning Your Dissertation / Supervised Experience Portfolio
The MSc Research Dissertation and MSc Supervised Experience Portfolio requires meticulous planning and preparation. the primary aim of the module is to allow you to develop the rationale for the research question, aims, objectives, and the rigorous and detailed methodology for the MSc Research Dissertation or MSc Supervised Experience Portfolio. This module is a requirement to allow registration for undertaking the MSc Research Dissertation or MSc Supervised Experience Portfolio.
Supervised Experience Portfolio
This module provides you with the opportunity to plan, implement, and evaluate discipline specific sport and/or exercise science support within a real-life setting. You will gain insight into applied sport and exercise science, and prepare for the type of reflective and academically grounded experience that is a central demand of candidates seeking Support Accreditation via BASES. the module has been designed to provide the opportunity for you to learn and develop in a real world setting whilst having access to identified support and training mechanisms.
The Research Dissertation
This module is the culmination of previous learning and is the major element of your independent enquiry on your programme.  The module requires that you reflect on, and utilise the knowledge base, context, and application of taught modules, as well as placement experiences. It is designed to encourage you to generate and explore your own 'problem' assisted by supervision from a tutor.
Experience
Discover a wide range of excellent sporting facilities that support your learning
Tudor Hale Centre for Sport
Specialist outdoor sports pitches
FA Women's High-Performance Football Centre
Subject specific librarians
Teaching and Assessment
Innovative teaching methods that focus on practice
Teaching
Our team of academics ensure innovation, enthusiasm and expertise combine to deliver the excellent standards that give our institution its high reputation.
When you come to Chichester, you will join a community of students and lecturers working in partnership to ensure that your learning experience reflects best practice and embraces the opportunities presented by new, interactive technologies.
Each module is delivered differently depending on its content and focus of study.
In most modules you can expect lead lectures to introduce core content, but the majority of your time will be spent working in small groups with tutor support in seminars, workshops and laboratory sessions.
Many sessions will require you to have completed some preparatory work and you will also be given structured follow-up work after a session to further progress your learning, often reading or an individual/group task. As you progress through your degree you will be expected to take more and more ownership over your learning and development, directing your study into areas of most interest to you.
Read more
Assessment
You will be assessed by a variety of methods, including essays, examinations, portfolios, practical assessments, lab reports, and oral presentations.
Our course includes a mix of assessments, so that you may develop a wide range of transferable skills. Modules are assessed at every stage of the course, offering cumulative assessment of your progress.
You can monitor your own progress, allowing you the opportunity to discuss and plan your development with your lecturers throughout the course. Where appropriate, special arrangements can be made for students with an identified need.
To gain a Postgraduate Certificate in Sport and Exercise Physiology, you need to complete three modules.
To gain a Postgraduate Diploma in Sport and Exercise Physiology, you need to complete six modules.
To gain an MSc in Sport and Exercise Physiology, you need to complete six modules, and a research dissertation or a supervised experience portfolio.
Read more
Careers
Acquire the skills and knowledge required to gain employment in sports, exercise or health industries
The experience and skills gained during your MSc Sport and Exercise Physiology allows you to start a career in many areas of sport, exercise and health.
Students have gone on to work in the health care sector, national governing bodies for sports, sports related industry, private sports clubs and fitness centres, teaching in Further and Higher Education or continued to pursue a PhD in a related field.
Typical careers include:
Fitness consultant

Athletic trainer

Laboratory technician

Sport science support personnel

Sport equipment consultant

Exercise prescription on GP referral schemes

PhD research
Course Costs
Course Fees 2024/25
UK fee
University of Chichester alumni who have completed a full undergraduate degree at the University will receive a 15% discount on their postgraduate fees.
For further details about fees, please see our Tuition Fees page.
For further details about international scholarships, please see our Scholarships page.
To find out about any additional costs on this course, please see our Additional Costs page.
Entry Requirements
An honours degree at 2:1 or higher in a related discipline.
You will also be required to attend an interview.
If English is not your first language then English language proficiency required is IELTS 6.5 (with no element less than 5.5) – or equivalent qualification