Overview
Develop your performance and specialise in film acting
This BA (Hons) Acting for Film degree offers an intense focus on developing your specialist skills in screen acting and the opportunity to combine this with your choice of spotlight skills. Spotlight skills vary from year to year but have included street fighting, horse riding, period and social dance, and acting through song.
You will cultivate your own bespoke acting approach from an introduction to a broader range of acting practitioners such as Stanislavski, Hagen, Adler and Meisner, alongside the camera technique skills necessary for a convincing, truthful camera performance.
You will work on campus and on location, and gain experience in acting on small and larger scale film productions as you grow your knowledge of other aspects of film and screen acting and its history. You will develop your understanding of the film and television industry and how this contributes to and reflects contemporary culture throughout your studies.
This course is taught in the University of Chichester Conservatoire and is delivered across a blend of both of our campuses.
On this course you will:
Develop your acting skills and personal style.
Work on campus and on location.
Have the opportunity to develop spotlight skills including horse riding, period dance, street fighting, and acting through song.
Be able to take part in small and large scale film productions.
Learn from working industry professionals.
Discover basic filmmaking and make a short film as your dissertation.
Partnerships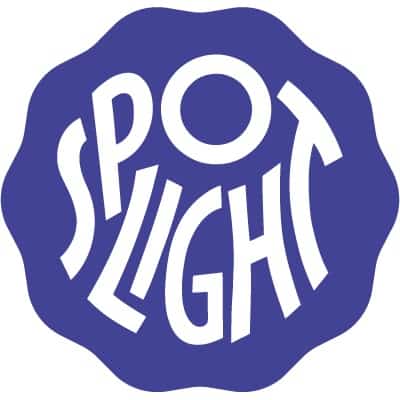 Teaching and Assessment
How you will learn
You will build your subject knowledge and practical experience through small seminars, lectures, workshops and tutorials, with typical practical class sizes up to 16 people. These sessions will encourage theoretical and critical inquiry, debate, and practical research.
You will be assessed through a range of assignments including practical acting pieces, projects and essays. Assessments are often recorded at production value to enable you to build a showreel to use in the industry once you graduate.
Katie Turner
BA (Hons) Acting for Film
"Acting for Film has been everything I wanted it to be. The teachers are incredible and I have loved every minute!"
The Course
What you will study
You will study a selection of core and optional modules in each year. Each module is worth a number of credits is delivered differently, depending on its content and focus of study.
This list is indicative and subject to change.
Select a year
Screen Acting Skills 1 (Acting and Camera Technique)
This foundational module will prepare you to develop a range of screen acting craft skills and deepen your understanding of key screen acting theories and professional practices. You will be assessed through practical assessment pieces.
Introduction to Film Industry
This module walks you through the various paradigms within the film industry and the use of filmic devices for dramatic and expressive intention.
Iconoclasts to Icons (Key Figures and Movements in Screen Acting History)
This module explores the definition and nature of the 'icon' within the context of film and investigates how and why actors and actresses might acquire icon status over time.
Spotlight Skills 1
Spotlight Skills involve one compulsory strand and one free choice strand each year. The compulsory strand at Level 4 is Introduction to Film Making which introduces you to a broad set of skills in film making, such as location hunting, writing, casting, directing, camera, lighting, sound and editing. Alongside this, you will choose one additional skill from a selection of options such as streetfighting, acting through song, period and social dance and horse riding (with prior proficiency).
Spotlight Skills 2
You will study accents as your compulsory strand at Level 5, and select one additional skill from a list of options. This could include streetfighting, acting through song, period and social dance and horse riding (with prior proficiency).
Film Story (Genres and Storytelling)
More information on this module will be available soon. 
Through the Lens (Examining Great Screen Performances)
More information on this module will be available soon. 
Screen Acting Skills 3
This module will build on the skills you have developed so far on the course. In your final year, alongside your acting classes, you will experience a return to the practice of stage acting, although this time, for the camera. You'll also have sessions in industry preparation which will lead you through a host of industry-specific requirements such as castings, showreels, networking, marketing yourself and a variety of aspects relating to self-employment.
Spotlight Short Film (Personal Short Film Project)
More information on this module will be available soon. 
Optional Modules: The Four Hander Project, or Classics on Film and Film Combat
More information on this module will be available soon. 
Martha Franks
BA (Hons) Acting for Film
"Studying Acting For Film has been so different to any acting experience I've had in the past because often students don't get the chance to act on a proper film set, taking in the technicalities of it all. The course has highlighted aspects of acting which are completely new to me, which I find inspiring."
Facilities
Use industry standard spaces and equipment
This programme is taught across a blend of both campuses and is located in one of the largest performance departments in the UK.
Our facilities currently include:
Dedicated acting rooms
Access to lighting and sound equipment
Access to high quality 4K cameras and DSLRs
Comprehensive technical support including camera operators in the majority of classes
Additional kit includes 32ft jib and Steadicam
Editing suite
Careers
Where you could go after your studies
This BA (Hons) Acting for Film degree will prepare you for a range of careers in industry.
As performers, past graduates have worked in:
Commercial film production

Independent film production

Commercial television

Music video

Voice over

Corporate media

The games industry

Website video production
Students on BA (Hons) Acting for Film are also eligible for Spotlight UK membership, which offers a variety of industry-specific benefits to support students to successfully access the industry, such as discounted graduate membership, representation by Spotlight (searchable by casting directors and agents in a dedicated 'Spotlight Graduates' section), invitation to participate in events programme with exclusive priority booking, access to the dedicated one to one career advice sessions and Spotlight monthly tailored newsletters.
Further Study
You could choose to continue your studies at postgraduate level.
Study options at the University of Chichester include:
MA Performance: Theatre

MA Screen Acting

PGCE

PhD/MPhil
University of Chichester alumni receive a discount on postgraduate fees.
Maliqkah Walton
BA (Hons) Acting for Film
"Acting For Film has enhanced how passionate I am about aspiring to work in this field. The staff are amazing and work hard to turn us all into professionals. I love my course!"
Entry Requirements
Typical offers (individual offers may vary):
IELTS
with no element lower than 5.5.
Auditions
You will need to attend a performance audition to demonstrate your ability in acting. Applicants with high levels of performance skills may be considered for a lower academic offer.
Interviews and Auditions
You will need to demonstrate your ability in acting in a performance audition. If you are applying for a Music or Musical Theatre joint course you will also need to demonstrate your ability in singing and/or dance.
If you are invited to audition you will receive an email asking you to book your audition date on ChiView. If you are unsuccessful we will email you to let you know. 
You can usually choose between two or three different days on ChiView at one time. Once these dates are close ChiView will refresh to show new options. If none of the current dates suit you then you should wait until the dates renew and check again. Dates are released two to three weeks in advance.
Once you have booked your audition you will have access to the relevant documents on ChiView. 
Log in to the ChiView portal, click on 'Events schedule' and then 'View details' to view, download, or print documents telling you how to prepare for your audition and what to expect on the day.
If your situation changes and you can no longer attend your interview date you should cancel your booking in ChiView by visiting your 'Event Schedule' and clicking 'Cancel Attendance'. You also need to inform the admissions team by emailing admissions@chi.ac.uk so we can send you a new audition invitation.
Sometimes if you are viewing your ChiView portal on a phone you will not be able to see the page correctly. If this happens you should try again on another device.
You may need to clear your browser history. 
If you are still unable to see the 'View details' button, please check that you have successfully booked your audition by clicking 'respond to interview invitation'.
If all else fails please email admissions@chi.ac.uk with your query and applicant number.
You will need to prepare a three minute piece, in any style, but if you'd like to perform something slightly longer or to perform on more than one instrument, or on an instrument and as a singer, just let us know on the day. Composers can opt to bring a recording of some of their work, with a score if there is one, and play this instead if they prefer.
You can park on-site if you buy a pay-and-display ticket but please note that the demand for car park spaces exceeds the spaces available, particularly during term time. For this reason, there are specific parking controls and restrictions to ensure the efficient and effective operation of the University, equity of access and fairness.
There are clearly marked disabled parking bays available at both campuses. 
After your audition the panel will discuss your application and pass our decision onto the admissions team who will update UCAS.
We make bespoke offers: Your offer is specifically for you. If we offer less than your predicted grades, this will reflect the potential and quality of your audition and we'd like to take a bit of pressure off of you heading into your exams.
We don't do unconditional offers: Unless you already have your grades (you are a mature student), we will always insist on certain grade achievements because we want you to succeed in all aspects of your academic life including your A levels, BTEC, etc.
If you do not get the grades you wanted: Don't panic. You received an offer because you were good enough for the department at audition. Ring us on the clearing hotline so we can discuss things with you.
We may offer you a different course: We may offer you a place on a course within the department that is different to the one you applied for. If this is the case we will speak to you about this at your audition or shortly afterwards. We will explain our reasoning, which will revolve around placing you on the most appropriate course where we think you will thrive.
FAQs
Frequently asked questions
Click the 'Apply now' button to go to relevant UCAS page.
What are UCAS tariff points?
Many qualifications have a UCAS Tariff value. The score depends on the qualification, and the grade you achieved.
How do I know what my UCAS tariff points are?
Head to the UCAS Tariff Points web page where you can find a tariff points calculator that can tell you how much your qualification and grades are worth.
When does this course start?
This course starts in September 2022.