The Guardian University Guide 2023
in the UK for teaching quality
The Times and Sunday Times Good University Guide 2022
Complete University Guide 2023
Join us at our upcoming Open Afternoon!
Our next Open Afternoon is in:
Overview
Develop your musical theatre performance skills and become the best version of yourself
Our incredibly popular and highly practical BA (Hons) Musical Theatre Performance degree includes rigorous practical training in all three key areas of musical theatre, with a heavy focus on performance work.
Gain professional musical theatre training with a focus on future career destinations
You will receive traditional training in every aspect of musical theatre targeted at developing your acting, vocal and dance technique, with the opportunity to focus on one of these three disciplines as your principal study.
Key components of the curriculum include:
Jazz, contemporary, tap, ballet and commercial dance

One-to-one vocal tuition

Vocal repertoire and ensemble

Acting technique (Stanislavski/Meisner)

Play rehearsals

Acting through song

Camera technique

Voice class (recorded voice reel)

Audition and castings preparation
Perform in full-scale productions, cabaret evenings and workshops of brand-new musicals
You will have access to full scale production work with professional creative teams, masterclasses with visiting practitioners, world premiere productions and workshops of new musicals, late night cabaret events and industry focused practical modules including devising skills, ensemble work and a swing project.
Create your own theatrical work and understand every step in the process
The course offers you the ability to explore your creative side with opportunities to:
Create your own work through our annual 'devising week' in which you write a new musical from scratch.

Work backstage on our productions and learn skills in stage management, wardrobe, producing, direction, and choreography directly from industry practitioners.

Create, refine, and deliver a musical performance and educational workshop for primary school children
Launch your career with a bang and feature on our graduates website
Prepare for your future career within the industry, with dedicated audition technique sessions, talks and Q&A's from industry contacts, agent panel days, and a final graduate showcase performed in London.
You will also be featured on our online graduate portfolio.
Notable alumni successes include appearances in:
Grease, West End

Bat Out Of Hell, UK & International Tour

Six: The Musical, West End & UK Tour

Joseph and the Amazing Technicolor Dreamcoat, UK Tour

Choir Of Man, Norwegian Cruise Lines

Grease, Royal Caribbean Cruise Lines

Zog & The Flying Doctors, UK Tour
Spotlight accredited
Our Spotlight accreditation offers you discounted graduate membership to the largest casting resource in the United Kingdom, inclusion in a dedicated 'graduate' section of their website, access to their dedicated one-to-one career advice sessions, and much more.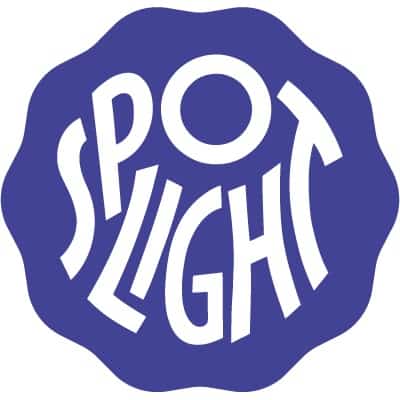 On this course you will:
Gain a comprehensive musical theatre training with specialist options in performance and theatre production.

Star in our industry showcase and perform throughout your degree.

Learn from our expert and industry-active teaching staff

Expand your professional network and career opportunities through our Spotlight accreditation and industry connections

Study on a Spotlight accredited degree
The Course
Develop your technique and performing skills in the disciplines of acting, vocal and dance
Year One
Your first year introduces you to the fundamentals of acting, dancing and singing, and begin to expand your knowledge and skills in music grammar, as well as specific study of British and American musical theatre styles.
Year Two
In your second year, you will explore the history of musical theatre performance from its origins through to the modern day, alongside your continued musical theatre development as a performer.
You will also study wider aspects of the industry itself that will prepare you for your future career, developing an awareness of the business side of musical theatre.
Year Three
Your third year acts as the culmination of your training, as you plan, rehearse, and perform multiple productions and projects.
You will develop a strong sense of who you are as a performer/creative practitioner whilst engaging in several industry-focused activities including your swing dissertation project, creating an educational workshop/performance, and devising a new musical.
You will also have regular performances and skills development sessions across the final year, ensuring you are fully prepared to work in the industry upon graduation.
Content ranges from Prologue (semester 1 showcase), Debut (graduate showcase), Fresher's Showcase, and the MTP3 Performance Project to mock vocal auditions, dance audition technique, camera castings and theatre castings.
Indicative modules
This list is indicative and subject to future change.
Select a year
Acting, Vocal & Dance Development 1
This large (60 credit) module houses all your practical work and forms the foundation for the whole degree programme.
You will be supported by a highly skilled faculty of educators to develop your technical and expressive skill as a musical theatre performer.
Your dance training focuses on jazz, contemporary, tap, commercial and ballet and seeks to refine your use of dynamics, posture, core strength, flexibility, and performance quality.
Your acting sessions cover text and improvised exercises to improve your connection to character, impulses, and sense of truth.
You will put this into practice in a play performance each semester and will have dedicated time to focus on the use of voice.
Your vocal training encourages you to progress your ability as a vocalist both in solo and ensemble performance contexts, developing your breathing, phrasing, tone, timbre, dynamic and stylistic awareness, and harmony work.
American Musical Theatre
The module introduces key skills in examining repertoire drawn from succeeding periods of American Musical Theatre history. You will learn to support an examination of musical structure with a parallel focus on developments in dance and drama within the genre.
British Musical Theatre
This module introduces you to key skills in examining repertoire. You will explore repertoire from succeeding periods of British Musical Theatre history and examine musical structure with a focus on developments in dance and drama. Awareness of historic performance practice will be emphasized, and connections between music for the stage and film will be explored.
Musical Grammar 1
This module will introduce, reintroduce and familiarise you with a range of aspects of musical structure and its notation. Alongside this, you will present and discuss your work, both individually and in groups – enhancing skills in teamwork and presentation, and building confidence.
Musical Grammar 2
This module builds on the knowledge you have accrued on music grammar and deepens your understanding of key elements of musical structure. You will continue to present and discuss your work, both individually and in groups – enhancing skills in teamwork and presentation, and building confidence.
Acting, Vocal & Dance Development 2
This module builds upon the foundational work covered at level 4 and leads you towards more challenging assessment tasks and a higher level of performance quality.
Contemporary Musical Theatre
This module builds upon the first year modules British and American Musical Theatre by relating an historical overview of the development of the genre to an examination of current trends and practices in musical theatre both here and in the USA.
Jazz and the Origins of the Modern Musical
This module explores the development of jazz music and its impact on the American musical.
Key works from the Gershwin brothers, Rodgers and Hart, Kern and Hammerstein II and Warren and Mack will be utilised as tools to develop your understanding of style and genre.
You will be required to learn repertoire made famous by Ella Fitzgerald, Louis Armstrong, Sarah Vaughan and Chet Baker to perform in weekly jazz workshops.
The Movie Musical
The module will introduce students to key skills in examining repertoire drawn from succeeding periods of movie musical history, supporting an examination of musical structure with a parallel focus on developments in dance and drama within the genre.
The Musical Theatre Business
You will explore examples of different types of musical theatre performance and the function of a range of professional roles in commercial and publicly funded contexts.
Acting, Vocal & Dance Development 3
This module further enhances the foundational and developmental work covered over the first two years, with the addition of specifically embedded, industry-focused audition technique sessions.
The importance of critical self-reflection will be emphasised across the final year of study.
Devising for Musical Theatre
The last week of the semester is reserved specifically for our annual devising week, where you will need to draw upon all your skills to complete your final challenge – write, stage, and perform an original musical in just 5-days.
You will work with your peers and with support from the faculty to take on this enormous task!
Devising for Theatre
The last week of the semester is reserved specifically for our annual devising week, where you will need to draw upon all your skills to complete your final challenge – write, stage and perform an original piece of theatre in just 5-days.
You will work with your peers and with support from the faculty to take on this enormous task!
Musical Theatre in the Community
You will be required to form a theatre company and create an educational workshop and accompanying performance, targeted at a particular area of the primary curriculum, then deliver your workshop/performance to children at local schools.
You will develop skills as a workshop leader, creative practitioner, and educational facilitator. Communication, organisation, and collaborative skills will be tested and enhanced as part of this module.
Swing Project
This module allows you to enhance your contribution to ensemble performance and to develop your skills in solo work in the context of a large performance project.
Longer term planning, rehearsal and preparation strategies for performance techniques will be emphasised. The module will work towards, and culminate in, a semi-staged performance. You will be required to prepare effectively and thoroughly for this performance.
Emma
BA (Hons) Musical Theatre Performance
"During my time at the University of Chichester on the Musical Theatre Performance course, I received some excellent training that has prepared me for a career in the industry. The programme is structured to include a large number of practical sessions and lots of contact time. In our final year, we had mock audition classes across all three disciplines, which was the final push in our training to really get us ready for the industry."
Evie
BA (Hons) Musical Theatre Performance
"The BA (Hons) Musical Theatre Performance course offers so much more than just training. It offers a family, and teaches students to be honest, kind, humble, supportive and compassionate. I cannot recommend this course highly enough!"
Teaching and Assessment
Feel the support of our expert and experienced staff
Lucy
BA (Hons) Musical Theatre Performance
"The teachers on this course I found were not only extremely knowledgeable of their chosen subject, but of the industry in its entirety, plus they are caring of each individual and certainly gave up huge amounts of their time to help people in whatever way they could. I could not have completed my time at University in a better light, being on such a close-knit, driven and passionate course made me always aim to be the best version of myself."
Our expert and experienced musical theatre practitioners get to know you as an individual, so you can feel more confident to develop your technical skills and explore your creative ideas in a supportive environment.
Typical study weeks include:
Performance technique classes

Supplemental training classes

Lectures

Seminars

Tutorials

Studio-based workshops

Application of practice classes
Outside of scheduled classes you will complete independent study including developing repertoire, researching texts, individual solo practise, completing individual or group tasks and working on your assignments.
Meet programme leader Andrew Wright:
Andrew Wright
Programme Leader for Musical Theatre Performance/Senior Lecturer in Musical Theatre
Andrew trained professionally at Laine Theatre Arts and worked in the industry before moving into teaching, direction, choreography and producing.
He is a Senior Lecturer and Programme Leader for Musical Theatre Performance at The University of Chichester, Principal and Co-Director of The Academy of Musical Theatre and has held an artistic residency at The Salisbury Playhouse.
Andrew was appointed as Course Leader and Director of the Mayflower Musical Youth Theatre and between September 2013 and July 2014, he initiated and developed the programme for its inaugural year.
From 2017-2022 Andrew created, developed, and held the position of course liaison tutor for a collaborative undergraduate degree programme with Performers College in Essex.
Experience
Discover industry-standard spaces and equipment to support you learning
Career guidance and support
Melissa
BA (Hons) Musical Theatre Performance
"The course offered me the opportunity to broaden my skills through incredibly talented lecturers who still working in the industry. It was reassuring to know what I was learning was coming from industry experts."
Careers
Prepare for a rewarding career within the performance industry
This BA (Hons) Musical Theatre Performance degree will prepare you for your future career.
High-contact hours with industry experts, focus on performance skills and experience, and strong professional links with the sector help prepare you for your future career, as you develop a broad range of skills to enhance your CV and your employability.
As performers, alumni have gone into:
West End productions

Major touring productions throughout Europe

Major cruise ships including Disney

UK and International small-scale touring theatre

​Film and TV in both the UK and US

Edinburgh Festival

Cabaret

Stage managers, arts managers and producers picking up contracts in the UK and around the world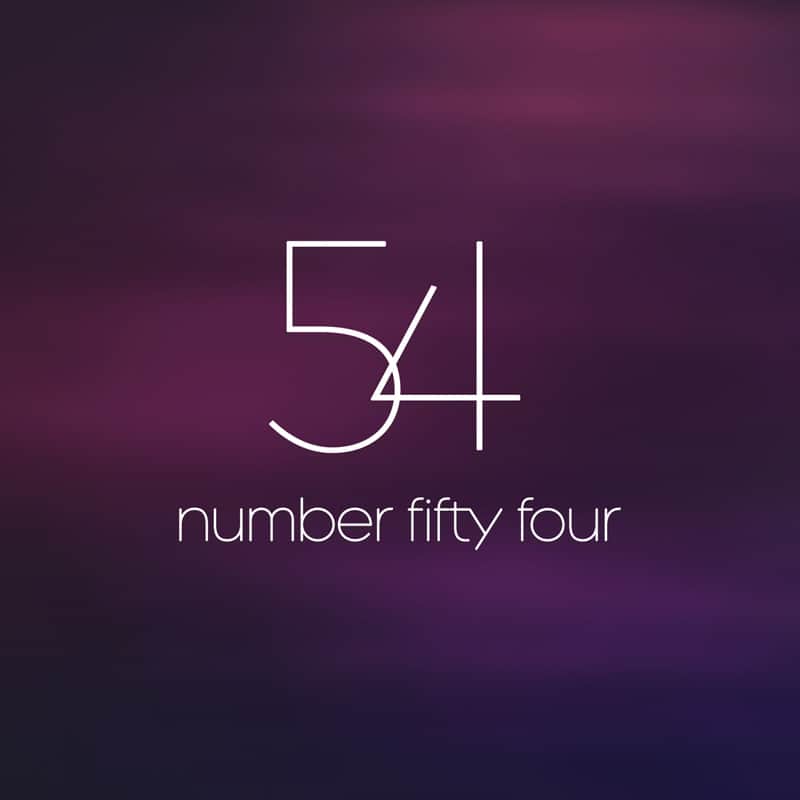 Michelle Payne
Freelance Director & Agency Assistant at Number 54
"After working as a director and attending showcases & panel days for the Conservatoire's Musical Theatre Performance Programme, I have found a number of absolute gems to be represented by the agency that I work for. The students overall are friendly, receptive to feedback and have huge potential. As a course, I think MTP can be a real jumping off point for particularly able students. I love that they're able to audition for the performance company's full-scale productions in both the 2nd & 3rd year."
Further Study
You could choose to continue your studies at postgraduate level.
Study options at the University of Chichester include:
MA Music Performance

MA Music Teaching

PGCE

PhD/MPhil
University of Chichester alumni who have completed a full undergraduate degree at the University will receive a 15% discount on their postgraduate fees.
Entry Requirements
Typical offers (individual offers may vary):
UCAS
tariff points from A levels or combination with AS / EPQ / BTEC/ Cambridge Technical.
IELTS
with no element lower than 5.5.
Auditions
You will need to demonstrate your ability in dance, acting and singing in a performance audition. Applicants with high levels of performance skills may be considered for a lower academic offer.
Interviews and Auditions
Auditions and interviews usually run from January until March/April.
We aim to offer you a genuine dialogue during your application process. This gives you a sense of worth and achievement from the audition process itself; a sense of ownership for you during the process and, ultimately, is an opportunity for us to get a clear understanding of who you are, what you need, and how we can best prepare you for your degree.
We judge you on your skills, your potential, and your personality, not your background.
If you are invited to audition, you will receive an email asking you to book your audition date on ChiView. If you are unsuccessful, we will email you to let you know.
You can usually choose between multiple days on ChiView at one time. If none of the current dates suit you, please contact admissions@chi.ac.uk.
Once you have booked your audition, you will be able to access the audition guidance document on ChiView – just log into the ChiView portal, click on 'Events schedule' and then 'View details' to access the document, which will tell you how to prepare for your audition, what to expect on the day, etc.
If your situation changes, and you can no longer attend your audition date, you should cancel your booking in ChiView by visiting your 'Event Schedule' and clicking 'Cancel Attendance'. You also need to inform the admissions team by emailing admissions@chi.ac.uk, so we can send you a new audition invitation.
Sometimes if you are viewing your ChiView portal on a phone, you will not be able to see the page correctly. If this happens, you should try again on another device.
You may need to clear your browser history.
If you are still unable to see the 'View details' button, please check that you have successfully booked your audition by clicking 'respond to interview invitation'.
If all else fails, please email admissions@chi.ac.uk with your query and applicant number.
Once you have booked your audition, please log into the ChiView portal, click on 'Events schedule' and then 'View details' to access the audition guidance document, which will tell you (amongst other things) what will happen at the audition itself, a basic itinerary of the whole day, parking information, etc.
In brief, there should be an introductory talk by the department, the chance to meet lecturers and other applicants, as well as your opportunity to perform for the audition panel.
After your audition, the panel will discuss your performance and pass our decision onto the admissions team, who will update UCAS and email you with the outcome, whatever it might be.
We make bespoke offers: Your offer is specifically for you. If we offer less than your predicted grades, this will reflect the potential and quality of your audition, and we'd like to take a bit of pressure off of you heading into your exams.
We don't do unconditional offers: Unless you already have your grades (you are a mature student), we will always insist on certain grade achievements because we want you to succeed in all aspects of your academic life including your A levels, BTEC, etc.
If you do not get the grades you wanted: Don't panic. You received an offer because you were good enough for the department at audition. On Results Day, just ring us on the clearing hotline, so we can discuss things with you.
We may offer you a different course: We may offer you a place on an alternative, relevant course within the department, rather than offer you the course you applied for. If this is the case, we will state this in your offer letter/email and update your course on UCAS. We will explain our reasoning, which will revolve around placing you on the most appropriate course where we think you will thrive.
FAQs
Frequently asked questions
Click the 'Apply now' button to go to relevant UCAS page.
What are UCAS tariff points?
Many qualifications have a UCAS Tariff value. The score depends on the qualification, and the grade you achieved.
How do I know what my UCAS tariff points are?
Head to the UCAS Tariff Points web page where you can find a tariff points calculator that can tell you how much your qualification and grades are worth.