Overview
Qualify as a teacher with a specialism in History in just one year
Learn the art of teaching History
If you have a passion for History and wish to teach at secondary school or college level, then this route is an ideal option for you.
This full-time, one-year course is designed to train you as a confident and inspiring secondary teacher.
At the end of this one-year degree, you'll be ready to confidently begin teaching History in a secondary school.
Our PGCE Secondary History course offers you the chance to build knowledge of your chosen subject area and wider professional teaching skills such as lesson planning, learning strategies, behaviour management and more.
This is achieved through a balance of study of the knowledge, skills and attitudes required by the teaching profession, the fundamentals of the national curriculum, and a dedicated focus on the development of your understanding of the role of a secondary school teacher.
In addition, you will gain vital hands-on experience of working within the classroom through our 24-week placement programme, which will develop your confidence and competence to teach effectively.
After successful completion, you will be recommended for Qualified Teacher Status (QTS) so that you can begin working as a teacher in a secondary school.
Read more
Outstanding Ofsted provider
The University of Chichester is proud to have received a rating of Outstanding from Ofsted at its inspection this year.
The Ofsted report recognised that "trainees leave very well-placed to continue on their journey towards being aspirational, inspirational and motivational teachers."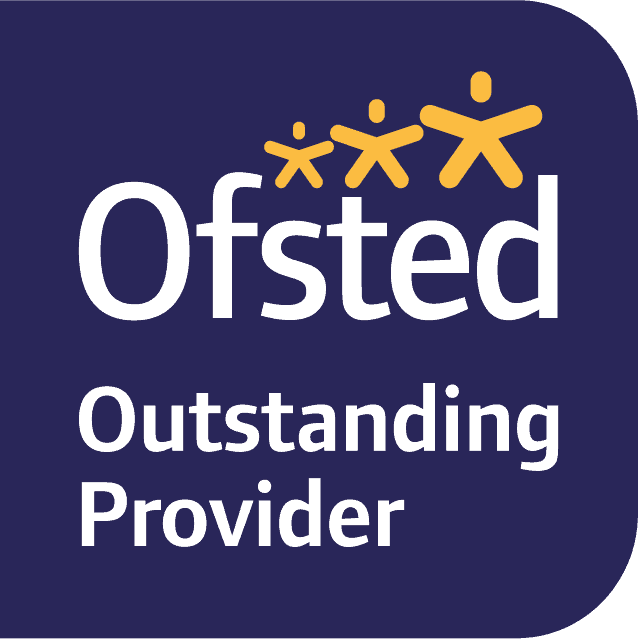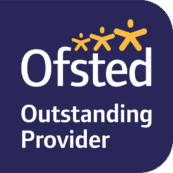 "…trainees flourish at the University of Chichester and develop into skilled and knowledgeable global citizens."

"University and school staff support trainees to thrive through their highly effective 'team around the trainee' approach."

"Trainees value the nurturing family ethos at Chichester, with one trainee commenting, 'they are there to catch you when you fall, but they are also there to stop you falling in the first place'."

Ofsted Report 2023
Proud history of teacher training
The University of Chichester has been training teachers for over 180 years and we look to train employable professionals who can get out there and make a difference.
You will be taught by experienced education specialists and our dedication to small teaching groups allows you to develop strong professional relationships with the University teaching team.
On this course you will:
Specialise in teaching History.
Gain Qualified Teacher Status upon completion of the course that will allow you to teach History in secondary schools in England and Wales.
Develop your competence and confidence working within the classroom environment.
Gain the knowledge, skills, and attitudes required by the teaching profession.
The Course
Develop your knowledge and understanding of teaching History at secondary school level
Every day that you spend in the classroom will have an impact on the lives of others, as we can all testify by remembering the impact that inspirational teachers had on us in school.
Three quarters of the course is spent in school, with your time divided mainly between two school placements.
During the course, you'll split your time between placements in schools and university-based training.
This list is indicative and subject to change.
Subject study
The university-based study modules are designed to help you become a reflective, creative and effective classroom practitioner, informed by the latest research and practice.
Your subject study modules will be delivered in small seminar groups led by an enthusiastic tutor, supported by guest speakers who work in different roles in school.
You will cover a wide range of issues concerning the teaching of the subject, including the philosophy of why and how we should be teaching it to children.
You will explore the curriculum, learn how to plan lessons and use assessment to inform your teaching, and how to support pupils with specific educational needs.
Professional studies
We'll help you will develop a deep understanding of the principles that underpin secondary education.
During a range of seminars and lectures, you will critique educational research findings and methods and learn how to apply this in the classroom.
Topics will include lesson planning, teaching strategies, assessment methods, behaviour management and other important aspects of teaching.
A particular focus will be on issues of inclusion, equality and diversity and the module will develop your ability to apply your knowledge and understanding in the classroom.
By the end of the year, you will have developed your own personal educational philosophy and be able to apply this in the classroom and articulate it to other professionals.
The topics you will cover in these modules include:
Professionalism in Education
Identity, Equality and Inclusion
Closing the gap in access and achievement
Reflective practice
Positive behaviour management
Working with learning support assistants
English as an additional language
Child protection and Prevent
Pastoral care in schools
Literacy and numeracy across the curriculum
Research skills
The relationship between theory and practice
Special Educational Needs
Vocal skills
Applying for teaching posts
Personal, Social and Health Education
Building rapport and resilience
Read more
School placements
We know the best place to build your confidence and expertise as a teacher is in the classroom.
That's why the majority of your time will be spent in schools. You'll complete two main teaching placements in contrasting schools as well as completing short placements in other educational contexts.
This list is indicative and subject to change.
History Subject Study 1
This module aims to produce reflective, analytical and effective classroom practitioners who are conversant with current discourses on 'school history' and 'history' more generally as it relates to secondary education.
It also aims to produce practitioners who acknowledge the past, present and (possible) future influence and place of history within school curricula, educational practices and wider socio-cultural relations.
A central aim emphasised throughout this module is the importance of being able to reflect on and develop a position about the theoretical nature of history as a discourse and the uses of secondary school history education.
History Subject Study 2
This module will build on upon your most recent experiences and your reflections in the light of your first school placement, bringing opportunities in the university environment to develop further insights into the qualities of the professional practice of yourself and others. the main aim is to produce reflective, analytical and effective classroom practitioners who are able to continue to develop their own position regarding the nature of history as a discourse and the theoretical and practical teaching of secondary school History through the design or adaptation of a scheme of work.
Professional Studies
This module develops your critical and rigorous understanding of the principles and values which underpin secondary education. You will expand your knowledge and understanding of professional requirements and behaviours, as well as the broader role, of the teacher in the secondary context.
The module will introduce and critique educational research methodology, analysis and ethics, in order to develop understanding of the relationship between theory and practice. It will therefore develop your ability to critically apply such knowledge and understanding in a professional context.
A particular focus will be on themes of inclusion, equality and diversity and the module will develop your abilities to be able to apply your knowledge and understanding of such issues in the classroom and in your whole school roles and responsibilities.
School Experience A
This module introduces you to the knowledge, understanding and skills necessary to become an effective secondary teacher for your specialist subject. It is designed to enable you to relate the Teachers' Standards 2012 to your subject teaching and the broader role of teacher and tutor.
The module aims to draw on your own prior experiences and skills and develop them within the partnership of school-based and college-based training and support. The structure of the module is based on the understanding that theory informs practice and practice informs theory.
School Experience B
The module aims to enable you to develop reflective professional practice, which will enable them to identify and pursue appropriate professional learning goals throughout your teaching career. The structure of the module is based on the understanding that theory informs practice and practice informs theory.
In practical terms, this module aims to enable student teachers to demonstrate that they have met the teachers' Standards, which allows them to be recommended for the award of Qualified Teacher Status (QTS).
Teaching and Assessment
Innovative teaching methods that develop your full potential as a future teacher
Teaching
We use strategies that are designed to enable you to effectively master a broad base of concepts, skills, knowledge and understanding that will inform your teaching practice.
You will join lectures and small seminars led by experienced tutors, in which discussion and debate are key to developing your knowledge and skills.
Many of our staff have a strong background within education and use their experience to inform their teaching, as the help your development into a professional and capable teacher.
Read more
Assessment
The course is assessed through observation during teaching placements and written assignments.
To gain a Postgraduate Certificate in Education (PGCE) students need to complete three 4,000 word assignments at FHEQ level 7 (Masters), and two blocks of School Experience.
Experience
Discover dedicated facilities that help support your learning
University of Chichester Academy Trust
Subject specific librarians
School Placements
Gain vital experience as you develop your confidence at the heart of the classroom
The PGCE programme is taught in close partnership with a range of local schools. During the course, you will experience a number of different placements.
We work with hundreds of partnership schools and organisations covering a wide area including West Sussex, Hampshire, the Isle of Wight, East Sussex and the Surrey border. These partners are based in rural and urban settings and cover a varied range of school types.
These placements will usually provide distinctive opportunities in which to develop your professional and teaching skills.
In particular, efforts will be made to place you in schools with different organisational characteristics and in contrasting socio-economic catchment areas.
The maximum travel time that we allow for these teaching placements is one hour in each direction from your term-time address to the placement school (assuming your term-time address is within our partnership area).
Read more
How the placements work
Around 70% of the course is spent in school, with your time divided mainly between two contrasting placements.
Gaining experience in a mix of settings will help you to develop the skills required to confidently start a career in teaching.
The University will find placements for you. Great care is taken to place you in schools that will support you and prepare you thoroughly for a career in teaching.
Support during your placements
School experience is invaluable to trainee teachers.
That's why we take steps to ensure you are well supported.
We provide mentor training in our partnerships schools so you can learn from and build relationships with serving teachers.
You'll also have the full support of the teaching staff at the University while you're out on placement.
Careers
Take the first steps towards your career with secondary education
This programme will enable you to achieve Qualified Teacher Status (QTS) and work as a secondary History teacher.
Many of our previous students have progressed in their careers and now hold senior posts in their schools.
Course Costs
For further details about fees, please see our Tuition Fees page.
For further details about international scholarships, please see our Scholarships page.
To find out about any additional costs on this course, please see our Additional Costs page.
Course specific costs
You will be required to have a satisfactory enhanced Disclosure Barring Service (DBS) check costing £40 which needs to be paid for before the start of the course.
Government bursaries
Bursaries of up to £28,000 are available in some subjects.  For further information visit the UK Government website.
Entry Requirements
Honours degree
or above where at least 50% of the degree content is History.
GCSE
in both English Language and Maths.
All applicants will be required to demonstrate awareness of professional requirements within schools and an awareness of the education sector.
If you meet the entry requirements, you will be invited for an interview and demonstrate a good understanding of the profession.
GCSE Equivalency: We would normally expect applicants to have taken and passed the full GCSE course however in some circumstances we do accept equivalent qualifications or equivalency tests. Please note, however, that we are unable to accept Level 2 Functional Skills courses that do not cover the full breadth of a GCSE. If you are unable to enrol for the full GCSE course, please contact Admissions to discuss which equivalent qualifications we may accept.
If English is not your first language then English language proficiency required is an overall IELTS score of 7.0 (including 7.0 in academic writing) other components no less than 6.5 – or equivalent qualification.
Interview
We pride ourselves on the interview experience. You'll learn about the University and the course while we learn more about you and see your potential to teach.
The interview will be made up of typically five elements:
Registration, DBS and qualification checks
Campus Tour (optional)
Presentation from a university tutor
Baseline audit of skills in mathematics and literacy
Baseline audits
The baseline audit of skills will provide you with an opportunity to consider your strengths and areas for development in numeracy and literacy.
To help you prepare for the audits, head to BBC bitesize for support with the English and mathematics audits.
DBS check
PGCE applicants are required to have an enhanced Disclosure Barring Service check which needs to be paid for before the start of the course.
Occupational Health Assessment
A satisfactory occupational health assessment is required.
Cost incurred during placements
School experiences are organised in our partnership schools which extend across East & West Sussex, Hampshire and Isle of Wight and into Surrey.
Travel to placements, which can be by car or public transport, varies but your commute will not usually exceed an hour from your term-time address to the placement school (assuming your term-time address is within our partnership area).
Students may receive a contribution towards travel costs depending upon the distance.
Whilst on School Experience appropriate professional dress will be required.
Students may wish to purchase a laptop/tablet to use whilst on school experience as schools are not required to provide these.
Contact
Get in touch
We welcome contact from anybody who is considering applying for this course.  If you would like further information, then don't hesitate to send an e-mail to us at SecondaryPGCE@chi.ac.uk.