in the UK for student satisfaction
Complete University Guide 2023
in the UK for overall average positivity in Childhood and Youth Studies
National Student Survey 2023
in the UK for our teaching quality
The Times and Sunday Times Good University Guide 2022
Join us at our upcoming Open Afternoon!
Our next Open Afternoon is in:
Overview
Conclude your journey towards a full BA degree in Early Childhood Studies
The BA (Hons) Early Childhood Studies (level 6 top up) is a one-year full-time or two-year part-time course.
National Student Survey 2023
Overall average positivity
in the UK for Childhood and Youth Studies.
Organisation and management
in the UK for Childhood and Youth Studies.
Learning resources
in the UK for Childhood and Youth Studies.
This course provides a progression for those who wish to 'top up' their Early Years Foundation Degree or equivalent foundation qualification to a full BA Honours degree.
It is delivered one day a week making sure it's flexible to accommodate your other commitments.
The range of modules enables you to explore key aspects of childhood from the psychological and sociological, to the global and cultural, to the economic and educational.
You will develop problem-solving, critical analysis and independent thinking skills as well as gaining knowledge of areas which are of particular interest.
On this course you will
Investigate, understand and analyse the fast-changing landscape of working with young children.
Gain your full BA degree in Early Childhood Studies.
Provide a firm foundation for a career within educational settings.
The Course
Explore key psychological and sociological aspects of childhood
You will explore fundamental aspects of childhood development and the factors that affect it. Our range of modules allow you to examine the effects of global economic cultural factors on child development.
You will develop problem-solving, critical analysis and independent thinking skills as well as gaining knowledge of areas which are of particular interest.
Graduate Practitioner Competencies
If you already have a 'full and relevant' level 3 qualification and Level 2 qualifications in Maths and English, you may be eligible to apply for Graduate Practitioner Competencies. These provide an opportunity to strengthen and enhance practice, skills and knowledge.
For further information please contact Sandra Lyndon (s.lyndon@chi.ac.uk).
If 'full and relevant' status (level 3) is not already held, there is an opportunity to gain this via our Foundation Degree in Early Years.
This list is indicative and subject to change.
Children, Stories and the Media
This module uses children's stories and the media to explore current and past constructs of childhood. Specific examples of these media are used to consider the wider social, cultural and educational issues that surround their production and consumption.
In this module, you will critically examine studies of how children engage with a range of different media that is produced for children.
This includes:
books (both fiction and non-fiction)
television
film
the 'new media' that is available for children, including other interactive media such as computer games.
You will also consider the ways in which those who study childhood have sought to understand this engagement. The module will take a broad approach, drawing on theories from a range of social science and cultural disciplines.
Crime and Childhood
This module explores children and criminality from various points of view, from offending to court procedures, from explanations of children's crime to protection of victims, and allow students to draw conclusions about the special status of children and the legal system.
You will examine the 'social construction of childhood' both historically and internationally in regard to how children are treated in the criminal justice system.
Case Studies will be used to illustrate how criminal law and childhood is given particular significance, including use of media coverage.
Issues around children and crime are of contemporary relevance, and this module will provide insights into the many avenues of childcare practice that are connected to the criminal justice system.
Graduate Practitioner Placement
This practical placement module builds on theory from taught modules in the programme and placements at both Levels 4 and 5. It gives you opportunities in relevant settings to achieve the Early Childhood Graduate Practitioner Competences. You will complete 25 days in a placement setting and workshop sessions in the university.
Independent Project
The independent project is designed to engage you in a longer-term and analytical piece of research on a topic relevant to Early Childhood Studies. The module includes a focus on the research process. This includes guidance on research design, writing a literature review, application of methodological approach and method(s) used, ethical issues, data collection and analysis.
Leading Professional Practice
This module aims to introduce you to the key factors that affect strategies for leading and managing in Early Years provision. You will develop knowledge and understanding of how to improve practice through working alongside staff, children, families and other professionals.
Adventure Education
This module introduces you to the innovative and adventurous environments in which children can develop, learn and play such as Forest Schools and Beach School.
You will examine the theoretical, psychological, physical and social processes and benefits for children and Early Years professionals/teachers that come with activities away from conventional environments.
The module considers the history and theory that has shaped 'adventure' environments in the past, and continue to affect them in the present.
The Digital Child
The module introduces you to the digital experiences of childhood, and the effects of technology on children in a fast-changing world, as you assess the benefits and drawbacks from social, emotional, and behavioural perspectives.
The module examines access to the online world, and policy and parental attempts to control children's digital consumption.
Therapeutic Play
This module aims to explore and critically analyse the centrality of play in enabling children to make sense of the world around them and their place within that world, especially when experiencing trauma.
Teaching and Assessment
Feel the support of our staff as you gain confidence in your abilities
Teaching
You will learn from expert practitioners and accomplished academics with a wide range of experience within the field of Early Childhood Studies.
We bring new research together with established theory into the classroom through a mix of direct teaching, seminars, and activity-based learning.
Within your learning sessions, you will be challenged to go further and be encouraged to be proactive, responsive and responsible for your own learning and ideas outside of the classroom.
Our focus on group discussion and the consideration of the thoughts of others allow you to develop your own ideas.
Assessment
It is important that our assessments are designed to meet the various learning needs of students.
We offer a variety of assessment methods that include presentations, assignments, exams, academic posters and placement portfolios.
We also encourage our students to publish their work. Past students have had articles accepted in sector publications such as Early Years Educator.
Experience
Discover facilities that help support your learning experience
Subject specific librarians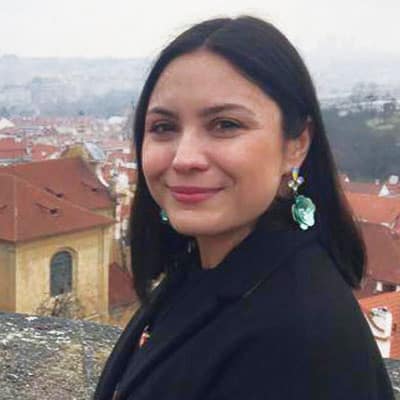 Chloe
BA (Hons) Early Childhood Level 6 top-Up graduate
"I had always worked with children but learning about the theories behind why we do certain things is fascinating. Such as attachment theory. The course has helped me to see different perspectives and appreciate that there are so many different ways of working with children and families. The lecturers made the topics really interesting and clearly had lots of experience surrounding the subjects."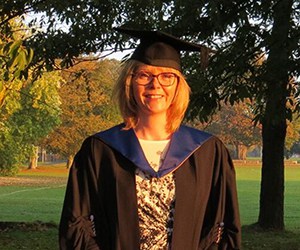 Lisa
BA (Hons) Early Childhood Level 6 top-Up graduate
"The course helped me to develop and expand my knowledge of child development, as well as improving my professional practice. It has also helped me to achieve my aim of training to become a primary school teacher."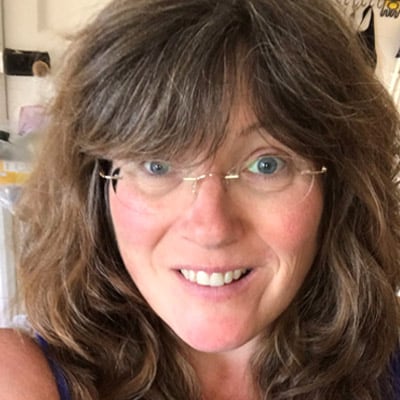 Jinny
BA (Hons) Early Childhood Level 6 top-Up graduate
"I left school at 15 without qualifications. At age 47 I achieved a First Class BA (Hons) in Early Childhood! The last three years have been the most challenging but rewarding of my life, my knowledge and understanding of childhood has been expanded beyond the boundaries of my own beliefs. The tutors were astounding, provocative and supportive, empowering and enlightening and empathetic. They ignited a flame within me that will not be doused!"
Careers
Develop your career opportunities within early years professions
With this degree, you can pursue a career as an Early Years Practitioner.
You'll foster and develop the abilities, social skills and understanding of children aged three to five, focusing on optimum child development and preparation for a successful transition to primary school education.
Possible career paths include:
Early Years management

Teaching

Health and social care

Policy-making

Nursery management

Hospital support

Outreach worker with family centres

Community development
University of Chichester alumni who have completed a full undergraduate degree at the University will receive a 15% discount on their postgraduate fees.
Course Costs
For further details about fees, please see our Tuition Fees page.
For further details about international scholarships, please see our Scholarships page.
To find out about any additional costs on this course, please see our Additional Costs page.
Course specific costs
You will be required to have a satisfactory enhanced Disclosure Barring Service (DBS) check costing £40 which needs to be paid for before the start of the course.
Entry Requirements
Credits
120 at Level 4 and 120 at Level 5 in a related subject, such as Early Childhood. International equivalents also accepted.
Early Years
or Teaching and Learning Support.
Professional experience of working and/or volunteering in an early years setting, such as, nursery, day care, childminding, school (Year R or Key Stage 1), children's centre or other.