in the UK for student satisfaction
Complete University Guide 2023
in the UK for overall average positivity in Childhood and Youth Studies
National Student Survey 2023
in the UK for our teaching quality
The Times and Sunday Times Good University Guide 2022
Join us at one of our upcoming Open Days!
 Sunday 8 October  |  Saturday 28 October  |  Saturday 18 November
Overview
Begin your journey towards becoming a skilled Early Years practitioner
Are you interested in studying an early years degree but feel you would benefit from a better foundation of knowledge?
Then the BA (Hons) Early Childhood Studies with Integrated Foundation Year is an ideal option for you.
National Student Survey 2023
Overall average positivity
in the UK for Childhood and Youth Studies.
Organisation and management
in the UK for Childhood and Youth Studies
Learning resources
in the UK for Childhood and Youth Studies
Develop your knowledge and skills
This four-year route will build your academic skills and enable you to confidently embark on an undergraduate degree.
Over the four years, you will focus on work with young children up to the age of eight.
By the end of this degree, you will develop your effectiveness as a skilled Early Years practitioner.
Study areas include:
Child development

Children's behaviour

Safeguarding

Special Educational Needs and Disability
Practical placement options
With a minimum of two practice placements, you will be able to make critical links between theory and practice, building your confidence as an early year's practitioner.
We believe it is invaluable to link theory that you learn on the degree, with practice. Alongside the placement opportunities on this course, we've introduced an optional qualification element to this course to enhance your employability prospects.
In the final year, this course offers you the option to complete a third practice placement in order to gain your Graduate Practitioner Competencies, enhancing employment opportunities within the early year's sector.
If you follow the Graduate Practitioner pathway in your final year, you will graduate with both a practical and an academic qualification at Level 6. Many of our students also choose to specialise further in a career pathway such as teaching or social work.
Read more
Recognised qualification
Our BA (Hons) Early Childhood Studies with Integrated Foundation Year degree is a recognised qualification by the Department of Education.
This means you will gain a 'full and relevant' qualification, which is important should you wish to work in an early years setting and be included in an employer's staff to child ratio.
On this course you will
Investigate, understand and analyse the fast-changing landscape of working with young children.
Develop your academic skills on an integrated foundation year.
Gain practical experience in different early years settings.
Provide a firm foundation for a career within educational settings.
The Course
Develop your practice skills and knowledge of working with children
Studying at university can be challenging but that's the beauty of studying this course with an integrated foundation year.
Following a year that introduces to the subject and develops your academic skills and confidence, you will study a diverse and interesting range of modules.
This list is indicative and subject to change.
Teaching and Assessment
Feel the support of our staff as you gain confidence in your abilities
Teaching
You will learn from expert practitioners and accomplished academics with a wide range of experience within the field of Early Childhood Studies.
We bring new research together with established theory into the classroom through a mix of direct teaching, seminars, and activity-based learning.
Within your learning sessions, you will be challenged to go further and be encouraged to be proactive, responsive and responsible for your own learning and ideas outside of the classroom.
Our focus on group discussion and the consideration of the thoughts of others allow you to develop your own ideas.
Assessment
It is important that our assessments are designed to meet the various learning needs of students.
We offer a variety of assessment methods that include presentations, assignments, exams, academic posters and placement portfolios.
We also encourage our students to publish their work. Past students have had articles accepted in sector publications such as Early Years Educator.
Experience
Discover facilities that help support your learning
Subject specific librarians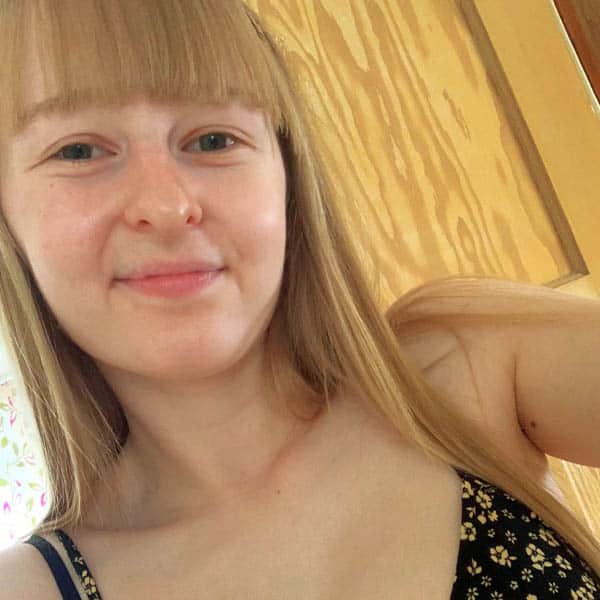 Amy
BA (Hons) Early Childhood Studies graduate
"The module choices on the course meant I always had something I was interested in and engaged me which kept University fresh and exciting. The hands-on activities during lectures made them so much more fun: sensory experiences, forest schools, Story sacks. the list is endless! Every tutor is so keen on keeping you interested and making the theory you learn easily transferable into the real world."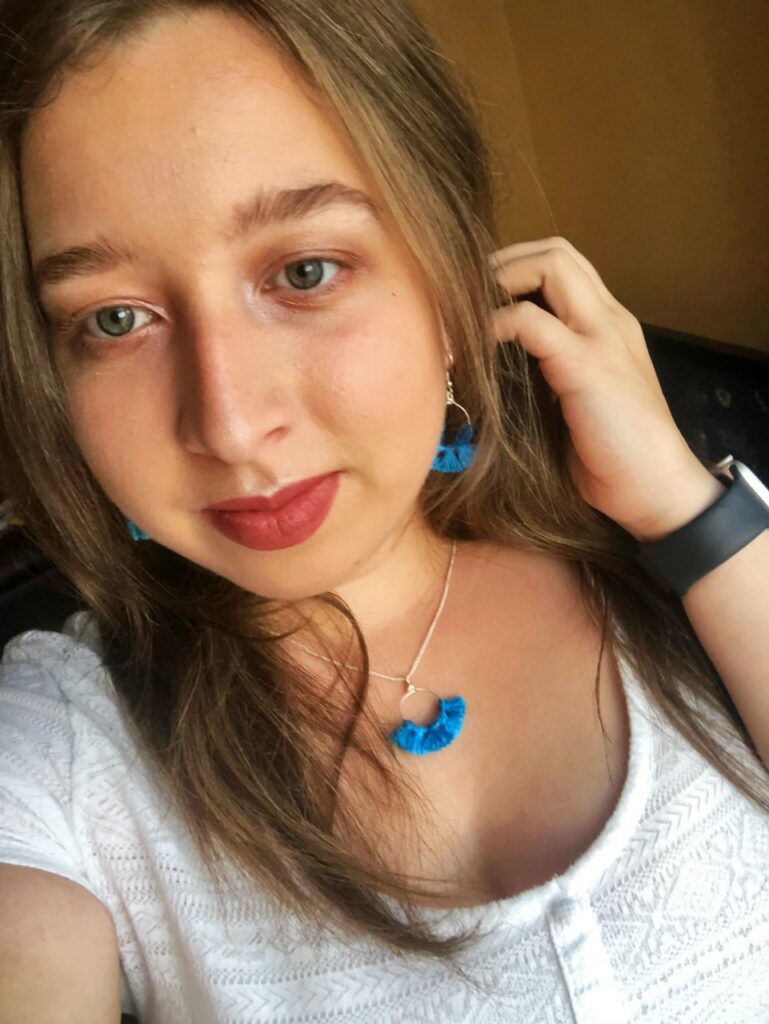 Kat
BA (Hons) Early Childhood Studies graduate
"I enjoyed how practical our lectures were. We went to the forest schools and had a go at different activities. It allowed us to get in the mindset of the child and fully understand how it can help learn. I found the lecturers so supportive. If I ever had a question, I knew there was someone to go to ask for help or the check I was doing something right. It felt like a family away from home, which provided a safe, trustworthy environment where you can provide personal experiences."
Work Placements
Gain vital experience within a professional environment to support your learning
As part of our BA (Hons) Early Childhood Studies with Integrated Foundation Year, you will gain the opportunity to experience placements during both your second and third years.
These placements will allow you to work directly within local early years settings as you apply your theoretical learning within a real-world classroom environment.
Placements are assessed, which means you will exit the course with the equivalent of the Department for Education (DfE) full and relevant requirements for Early Years practice.
We have incorporated the option of the Graduate Practitioner Competencies into your placements, which gives allows you to finish the course as a Graduate Practitioner.
On this course, you could gain a total of 80 days of work-based placements. You'll get the chance to attend three different registered organisational settings to gain a mix of experience. You'll also gain the opportunity to work with babies, 3-5 and 5-7 year olds.
The placements gained in Year's 1 and 2 (Level 4 and 5) will be counted as 'full and relevant' which means with this degree, you will be counted at Level 3 in staff: child ratios.
Year One – 25 days
Year Two – 30 days
Year Three –25 days – Graduate Practitioner Competencies (optional placement)
If you choose to take our dedicated third-year placement module, you will receive a separate certificate stating that you have been awarded the Early Childhood Graduate Practitioner Competencies.
Read more
Careers
Develop your career opportunities within early years professions
With this degree, you can pursue a career as an Early Years Practitioner.
You'll foster and develop the abilities, social skills and understanding of children aged three to five, focusing on optimum child development and preparation for a successful transition to primary school education.
Possible career paths include:
Early Years management

Teaching

Health and social care

Policy-making

Nursery management

Hospital support

Outreach worker with family centres

Community development
University of Chichester alumni who have completed a full undergraduate degree at the University will receive a 15% discount on their postgraduate fees.
Course Costs
For further details about fees, please see our Tuition Fees page.
For further details about international scholarships, please see our Scholarships page.
To find out about any additional costs on this course, please see our Additional Costs page.
Course specific costs
You will be required to have a satisfactory enhanced Disclosure Barring Service (DBS) check costing £40 which needs to be paid for before the start of the course.
Entry Requirements
T Level
Merit (with C in the Core)
in Education and Childcare.
IELTS
with a minimum of 5.5 in writing or equivalent.
DBS
BA (Hons) Early Childhood Studies training applicants are required to have an enhanced Disclosure Barring Service check which needs to be paid for before the start of the course.
We strongly suggest that all students sign up for the Disclosure and Barring Service update service for which there is a small annual charge, this makes the DBS portable both during and after the degree.
Failure to sign up for the update service might require the student to gain a further enhanced Disclosure and Barring Service check which will incur additional costs.
Level 6 Top-Up Option
Gain your full BA Honours degree with this flexible and accommodating top-up course
The BA (Hons) Early Childhood (level 6 top-up) is a one-year full-time or two-year part-time course. It is delivered one day a week making sure it's flexible to accommodate your other commitments.
The range of modules enables you to explore key aspects of childhood from the psychological and sociological, to the global and cultural, to the economic and educational.
You will develop problem-solving, critical analysis and independent thinking skills as well as gaining knowledge of areas which are of particular interest.
This course provides a progression for those who wish to 'top up' their Early Years Foundation Degree or equivalent foundation qualification to a full BA Honours degree.
Indicative module list:
Independent Project [Dissertation]
Therapeutic Play
Children's Literature and the Media
Criminology & Childhood
Learning, Teaching & Caring in Adventure Education
Reflective Practice Placements 2
Special Needs & Disability
Graduate Practitioner Option
Read more
Why study this course?
The degree equips you to explore a range of careers in the early years sector.
It is a recognised qualification by the Department for Education.
It also offers pathways into a variety of careers. We offer postgraduate qualifications, in order to work within the fields of health, education and social work.
You'll learn from a dedicated and highly-skilled team.
Apply for our BA (Hons) Early Childhood Studies Level 6 Top-Up option here.
FAQs
Frequently asked questions
Click the 'Apply now' button to go to relevant UCAS page.
What are UCAS tariff points?
Many qualifications have a UCAS Tariff value. The score depends on the qualification, and the grade you achieved.
How do I know what my UCAS tariff points are?
Head to the UCAS Tariff Points web page where you can find a tariff points calculator that can tell you how much your qualification and grades are worth.