Overview
Begin your journey towards becoming a skilled Early Years practitioner
Do you know that you want to work with children but haven't yet decided what area of Early Years to go into?
This degree will give you the chance to experience all areas of Early Childhood Studies to give a better foundation for choosing which career path you wish to take.
Develop your knowledge and skills
Our BA (Hons) Early Childhood Studies course offers an exciting range of modules, designed to increase your understanding of children and to develop your practice skills and knowledge.
Study areas include:
Child development

Children's behaviour

Safeguarding

Special Educational Needs and Disability
Practical placement options
With a minimum of two practice placements, you will be able to make critical links between theory and practice, building your confidence as an early year's practitioner.
We believe it is invaluable to link theory that you learn on the degree, with practice. Alongside the placement opportunities on this course, we've introduced an optional qualification element to this course to enhance your employability prospects.
In the final year, this course offers you the option to complete a third practice placement in order to gain your Graduate Practitioner Competencies, enhancing employment opportunities within the early year's sector.
If you follow the Graduate Practitioner pathway in your final year, you will graduate with both a practical and an academic qualification at Level 6. Many of our students also choose to specialise further in a career pathway such as teaching or social work.
Read more
Recognised qualification
Our BA (Hons) Early Childhood Studies degree is a recognised qualification by the Department of Education.
This means you will gain a 'full and relevant' qualification, which is important should you wish to work in an early years setting and be included in an employer's staff to child ratio.
Routes for all
We also offer an Integrated Foundation Year option for those looking to develop their academic confidence and skills before beginning a full degree.
In addition, we offer a Level 6 Top-Up option for those who already have a relevant foundation degree and are looking to complete a full BA (Hons) qualification.
On this course you will:
Investigate, understand and analyse the fast-changing landscape of working with young children.
Pursue specialisms that allow you to centre your learning around your passions.
Gain practical experience in different early years settings.
Provide a firm foundation for a career within educational settings.
The Course
Develop your practice skills and knowledge of working with children
Our diverse and interesting range of modules, taught by our highly experienced and engaging lecturers, ensure that you will graduate with knowledge and skills that are highly sought after.
This list is indicative and subject to change.
Select a year
Introduction to Childhood
This module aims to introduce students to the multidisciplinary nature of Early Childhood Studies and the different ways in which childhood is viewed, discussed, and analysed. It will focus on various sociological concepts and perspectives in trying to understand young children's lives and experiences.
Child Development (0-8 Years)
This module introduces you to the nature of developmental psychology and encourages a critical understanding of psychological theories in relation to children's development.
Preparing For Professional Practice
The module will introduce you to how theory is linked and applied to effective Early Years practice. The topics covered in this module will be a precursor to your first practice placement.
Safeguarding Children And Integrated Practice
The module will enable you to develop knowledge and understanding of the safeguarding agenda and underpinning legislation. You will learn how to apply this in practice with children, parents and colleagues.
Children's Rights And Policy
This module introduces you to the development of social policy and children's rights as applied to a range of Early Years provision. It engages with ideological debates to locate current early years policies and initiatives in their historical, social, political and cultural context.
Play, Creativity And Expressive Arts
This module aims to provide you with an understanding of the different perspectives of play in relation to child development and learning. It will explore the influence of key pioneers on contemporary concepts of play and make links between theory and effective practice in the early years sector.
The Developing Practitioner
This module aims to enable you to gain assessed experience in a setting which is relevant to early years practice.
Children's Health and Wellbeing
This module develops your knowledge and understanding of the issues that surround health and well-being as they affect children, young people into adulthood. You will have the opportunity to explore and critically analyse many issues affecting children's health and well-being. You will examine and debate a variety of resources and strategies that may be used in early year's settings to investigate areas for improving the health and well-being of children.
Rocking the Cradle
This module aims to explore conception, pregnancy, the birth process and the care of babies up to the age of two years.
Curricula Around the World
This module will focus on a range of early years curriculums from around the world (for example Reggio Emilia, Te Wh?riki, Montessori, High Scope and Steiner) and consider how these are delivered and the impact of their underpinning philosophies.
Childhood in Crisis: Global Perspectives
The module aims to explore international issues in Early Years Education and Care such as understanding globalization and migration and the possible impact it has on children and their families. You will also examine the impact of crisis on children in the short and long term.
Special Educational Needs and Disability
The central aim of this module is to develop a critical understanding of the issues that surround special educational needs and disability (SEND) in society and early years settings, with particular reference to government policy initiatives and legislation.
Preparation for Independent Project
This module aims to prepare you for conducting empirical research for your Independent Project in year 3, as well as promoting an understanding of research in the early years.
Working with Families
This module will enable you to explore the reciprocal relationships that need to exist between the early years setting, the child and their family. It will encourage you to develop a detailed understanding of the importance of partnership working for the child and their family to promote inclusion and collaboration.
Understanding Children's Behaviour
This module will enable students to develop knowledge and critical understanding of the differing theoretical perspectives on children's behaviour in the Early Years. Factors relating to children's specific needs, family, Early Years settings, wider society and culture will be critically analysed including concepts and principles of inclusion. You will have the opportunity to explore theories, significant and emerging, relating to the psychology of children's behaviour.
The Reflective Practitioner
The aim of this module is to enable you to gain assessed experience in a setting which is relevant to Early Years practice. You will explore and engage with Early Years practice in a safe, supervised environment. You will be assigned a mentor in the practice setting and will also have a university tutor, who will guide and support you in meeting your learning objectives for the duration of the placement.
Independent Project (Childhood)
The independent project is designed to engage you in a longer-term and analytical piece of research on a topic relevant to Early Childhood Studies. The module includes a focus on the research process. This includes guidance on research design, writing a literature review, application of methodological approach and method(s) used, ethical issues, data collection and analysis.
Therapeutic Play
This module aims to explore and critically analyse the centrality of play in enabling children to make sense of the world around them and their place within that world, especially when experiencing trauma.
Leading Professional Practice
This module aims to introduce you to the key factors that affect strategies for leading and managing in Early Years provision. You will develop knowledge and understanding of how to improve practice through working alongside staff, children, families and other professionals.
The Digital Child
The module introduces you to the digital experiences of childhood, and the effects of technology on children in a fast-changing world. It assesses benefits and drawbacks from social, emotional, and behavioural perspectives. The module examines access to the online world, and policy and parental attempts to control children's digital consumption.
Crime and Childhood
This module will examine children and criminality from various points of view, from offending to court procedures, from explanations of children's crime to protection of victims, and allow you to draw conclusions about the special status of children and the legal system.
Children, Stories and the Media
This module will explore a range of different media that is produced for children. This will include children's books, both fiction and non-fiction, children's television, children's film, and digital media. The module will take a broad approach drawing on theories from a range of social science and cultural disciplines to explore how children engage with these different media.
Adventure Education
The module enables you to experience the innovative and adventurous environments in which children can develop, learn and play. Forest Schools and Beach School and other 'adventure' environments' will be explored through  a range of practical workshops on adventure education including rock climbing and trips. There will be opportunities for you to visit settings off site to explore how Early Years adventure education is delivered .
Graduate Practitioner Placement
This practical placement module builds on theory from taught modules in the programme and placements at both Levels 4 and 5. It gives you opportunities in relevant settings to achieve the Early Childhood Graduate Practitioner Competences. You will complete 25 days in a placement setting and workshop sessions in the university.
Experience
Discover facilities that help support your learning
Subject specific librarians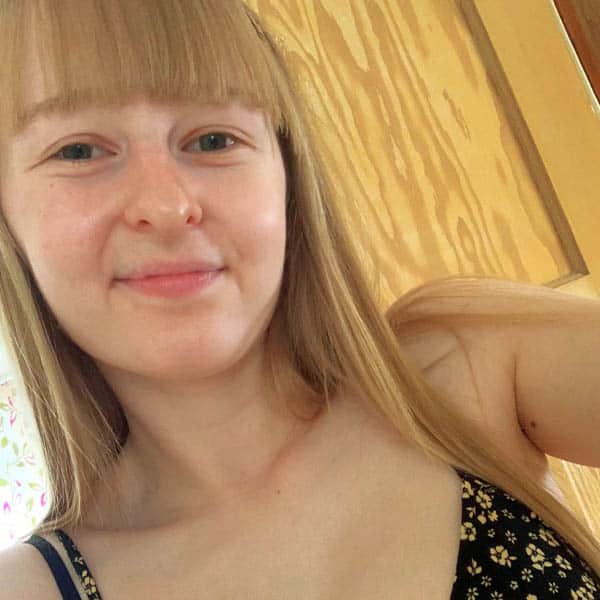 Amy
BA (Hons) Early Childhood Studies graduate
"The module choices on the course meant I always had something I was interested in and engaged me which kept University fresh and exciting. The hands-on activities during lectures made them so much more fun: sensory experiences, forest schools, Story sacks. the list is endless! Every tutor is so keen on keeping you interested and making the theory you learn easily transferable into the real world."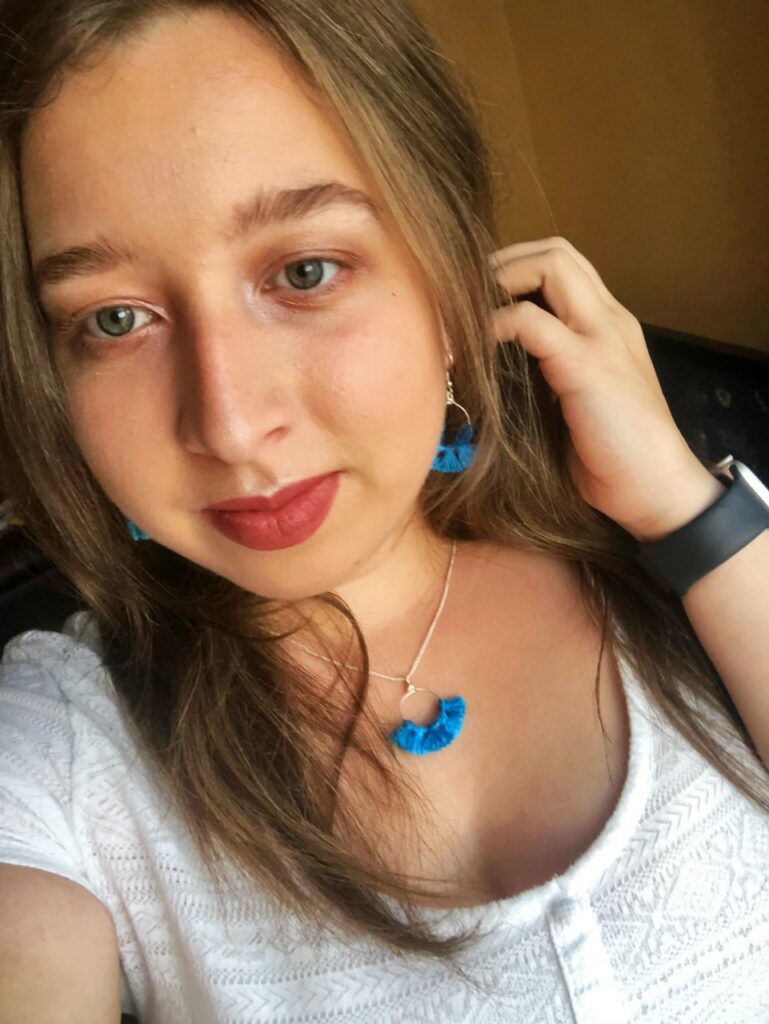 Kat
BA (Hons) Early Childhood Studies graduate
"I enjoyed how practical our lectures were. We went to the forest schools and had a go at different activities. It allowed us to get in the mindset of the child and fully understand how it can help learn. I found the lecturers so supportive. If I ever had a question, I knew there was someone to go to ask for help or the check I was doing something right. It felt like a family away from home, which provided a safe, trustworthy environment where you can provide personal experiences."
Teaching and Assessment
Feel the support of our staff as you gain confidence in your abilities
Teaching
You will learn from expert practitioners and accomplished academics with a wide range of experience within the field of Early Childhood Studies.
We bring new research together with established theory into the classroom through a mix of direct teaching, seminars, and activity-based learning.
Within your learning sessions, you will be challenged to go further and be encouraged to be proactive, responsive and responsible for your own learning and ideas outside of the classroom.
Our focus on group discussion and the consideration of the thoughts of others allow you to develop your own ideas.
Assessment
It is important that our assessments are designed to meet the various learning needs of students.
We offer a variety of assessment methods that include presentations, assignments, exams, academic posters and placement portfolios.
We also encourage our students to publish their work. Past students have had articles accepted in sector publications such as Early Years Educator.
Work Placements
Gain vital experience within a professional environment to support your learning
As part of our BA (Hons) Early Childhood Studies, you will gain the opportunity to experience placements during both your second and third years.
These placements will allow you to work directly within local early years settings as you apply your theoretical learning within a real-world classroom environment.
Placements are assessed, which means you will exit the course with the equivalent of the Department for Education (DfE) full and relevant requirements for Early Years practice.
We have incorporated the option of the Graduate Practitioner Competencies into your placements, which gives allows you to finish the course as a Graduate Practitioner.
On this course, you could gain a total of 80 days of work-based placements. You'll get the chance to attend three different registered organisational settings to gain a mix of experience. You'll also gain the opportunity to work with babies, 3-5 and 5-7 year olds.
The placements gained in Year's 1 and 2 (Level 4 and 5) will be counted as 'full and relevant' which means with this degree, you will be counted at Level 3 in staff: child ratios.
Year One – 25 days
Year Two – 30 days
Year Three –25 days – Graduate Practitioner Competencies (optional placement)
If you choose to take our dedicated third-year placement module, you will receive a separate certificate stating that you have been awarded the Early Childhood Graduate Practitioner Competencies.
Read more
Careers
Develop your career opportunities within early years professions
With this degree, you can pursue a career as an Early Years Practitioner.
You'll foster and develop the abilities, social skills and understanding of children aged three to five, focusing on optimum child development and preparation for a successful transition to primary school education.
Possible career paths include:
Early Years management

Teaching

Health and social care

Policy-making

Nursery management

Hospital support

Outreach worker with family centres

Community development
University of Chichester alumni receive a 15% discount on our postgraduate courses.
Course Costs
For further details about fees, please see our Tuition Fees page.
For further details about international scholarships, please see our Scholarships page.
Course specific costs
You will be required to have a satisfactory enhanced Disclosure Barring Service (DBS) check costing £40 which needs to be paid for before the start of the course.
Entry Requirements
CACHE Level 3 Diploma
in Early Years Education and Care (Early Years Educator).
GCSE
or above in English Language and Mathematics (or Level 2 Functional Skills Literacy and Numeracy).
DBS
BA (Hons) Early Childhood Studies training applicants are required to have an enhanced Disclosure Barring Service check which needs to be paid for before the start of the course.
We strongly suggest that all students sign up for the Disclosure and Barring Service update service for which there is a small annual charge, this makes the DBS portable both during and after the degree.
Failure to sign up for the update service might require the student to gain a further enhanced Disclosure and Barring Service check which will incur additional costs.
Integrated Foundation Year Option
Build your academic knowledge, skills and confidence before your studies begin
Are you interested in studying for an early years degree but feel you would benefit from a better foundation of knowledge? Then the BA (Hons) Education with Integrated Foundation Year is an ideal option for you.
This four-year route will build your academic skills and enable you to confidently embark on an undergraduate degree, as you focus on work with young children up to the age of eight after building a strong foundation of academic knowledge.
Studying at university can be challenging, so this course includes an introductory year to build your academic knowledge, skills and confidence.
Year One:
Child Development (0-8)
Preparing for Professional Practice
Safeguarding Children and Integrated Practice
Children's Rights and Policy
Play, Creativity and Expressive Arts
The Developing Practitioner (Placement)
Year Two
Children's Health and Well-Being
Rocking The Cradle
Curricula Around The World
Childhood in Crisis: Global Perspectives
Special Educational Needs and Disability
Preparation for Independent Project
Working with Families
Understanding Behaviour
The Reflective Practitioner (Placement)
Read more
Course costs and entry requirements
2021/22 UK fee: £9,250
2021/22 International fee: £14,050
A minimum of 48 UCAS tariff points or equivalent.
Enhanced DBS check required
If English is not your first language: IELTS 6.0 overall with a minimum of 5.5 in writing or equivalent
Non-standard Application Entry Routes: The University has an alternative entry route for applicants who have relevant skills and experience but who do not hold the formal minimum entry qualifications required. Applicants who demonstrate the necessary skills and experience to enter a course of higher education will be asked to complete an entry task involving the completion of specially set assignments.
Level 6 Top-Up Option
Gain your full BA Honours degree with this flexible and accommodating top-up course
The BA (Hons) Early Childhood (Level 6 Top-Up) is a one-year full-time or two-year part-time course. It is delivered one day a week making sure it's flexible to accommodate your other commitments.
The range of modules enables you to explore key aspects of childhood from the psychological and sociological, to the global and cultural, to the economic and educational.
You will develop problem-solving, critical analysis and independent thinking skills as well as gaining knowledge of areas which are of particular interest.
This course provides a progression for those who wish to 'top up' their Early Years Foundation Degree or equivalent foundation qualification to a full BA Honours degree.
Indicative module list:
Independent Project [Dissertation]
Therapeutic Play
Children's Literature and the Media
Criminology & Childhood
Learning, Teaching & Caring in Adventure Education
Reflective Practice Placements 2
Special Needs & Disability
Graduate Practitioner Option
Read more
Why study this course?
The degree equips you to explore a range of careers in the early years sector.
It is a recognised qualification by the Department for Education.
It also offers pathways into a variety of careers. We offer postgraduate qualifications, in order to work within the fields of health, education and social work.
You'll learn from a dedicated and highly-skilled team.
Learn more about our BA (Hons) Early Childhood Studies Level 6 Top-Up option here.
Course costs and entry requirements
2021/22 UK fee: £9,250
2021/22 International fee: £14,050
240 credits (120 credits at Level 4 and 120 credits at Level 5) in a related subject, such as, Early Childhood.
International equivalent 240 credits (120 credits at Level 4 and 120 credits at Level 5).
Professional experience of working and/or volunteering in an early years setting, such as, nursery, day care, childminding, school (Year R or Key Stage 1), children's centre or other.
FAQs
Frequently asked questions
Click the 'Apply now' button to go to relevant UCAS page.
What are UCAS tariff points?
Many qualifications have a UCAS Tariff value. The score depends on the qualification, and the grade you achieved.
How do I know what my UCAS tariff points are?
Head to the UCAS Tariff Points web page where you can find a tariff points calculator that can tell you how much your qualification and grades are worth.
When does this course start?
This course starts in September 2022.