1. Times and Sunday Times Good University Guide 2021
for courses and lecturers
2. What Uni Student Choice Awards 2020
3. Complete University Guide 2020
Overview
Make an impact on the games industry
Are you keen to work in the games industry, but aren't sure what you want to do yet? This degree will help you choose your career path as you explore a range of roles, projects and opportunities in games. 
This BA (Hons) Games Design and Development degree will prepare you for a range of career options across this vibrant and fast growing industry. You will graduate as a technically proficient creative who is ready to bring a range of abilities to the workplace.
You will discover the creative components of the game development process including design design, programming, game theory, production, animation, narrative design, audio design, motion capture and a range of other disciplines.
You will work with our award winning 3D animation and VFX team and our BA (Hons) Esports course as you develop the core creative skills you will need in industry after you graduate. 
You will develop all round workflow skills and a clear understanding of the production pipeline, enabling you to focus on a specialist topic of your choice in the final year. You will engage directly with industry via games development companies and experts and through master classes and mentoring.
On this course you will:
Discover career opportunities across the games industry.
Explore fundamental development disciplines including: design, programming, art, and production.
Explore specialist development areas including: audio, writing, motion capture, games theory and more.
Become confident in the games production pipeline.
Learn from award-winning industry professionals both within the University and beyond.
Partnerships
As a part of the Department of Creative Industries you will benefit from our industry partnerships with companies including HyperX, DXRacer, Twitch, ARRI, and AVID, and be able to access to industry standard software such as Nuke, Maya and Houdini.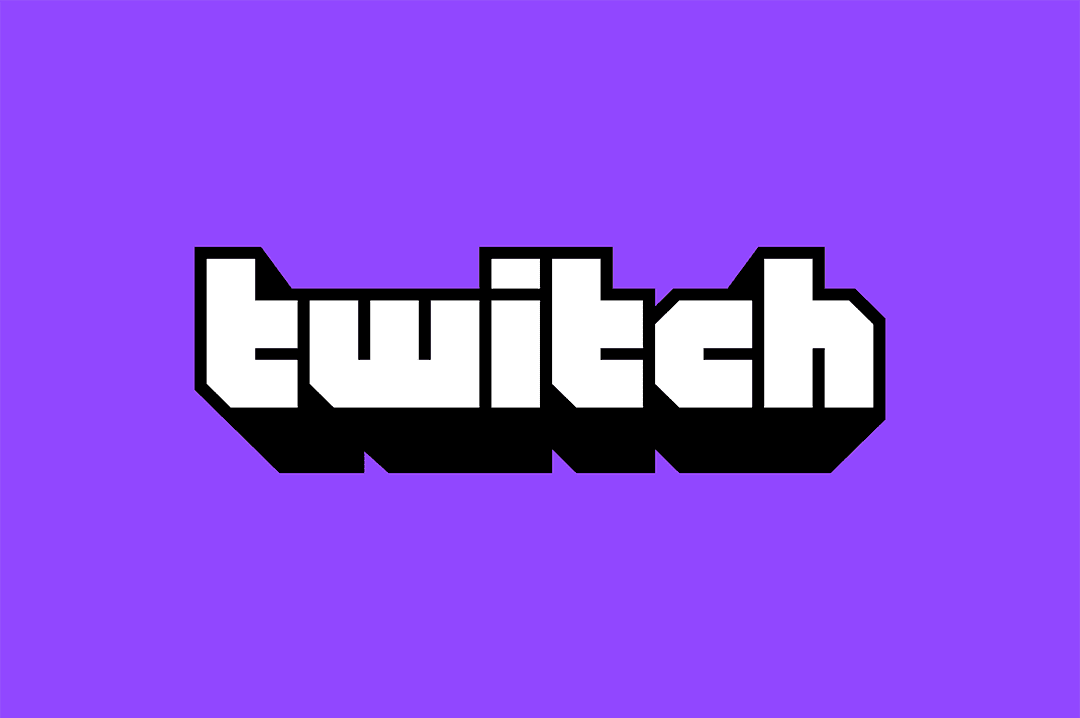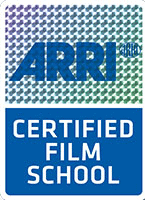 Teaching and Assessment
How you will learn
You will learn through scheduled teaching activities including lectures, seminars, skills sessions, technical classes and practical workshops. Outside of scheduled teaching hours you will manage your own time and complete independent study and practical work for individual and group projects.
You will be assessed through a range of assignments including coursework, project work, written analysis and creative portfolios.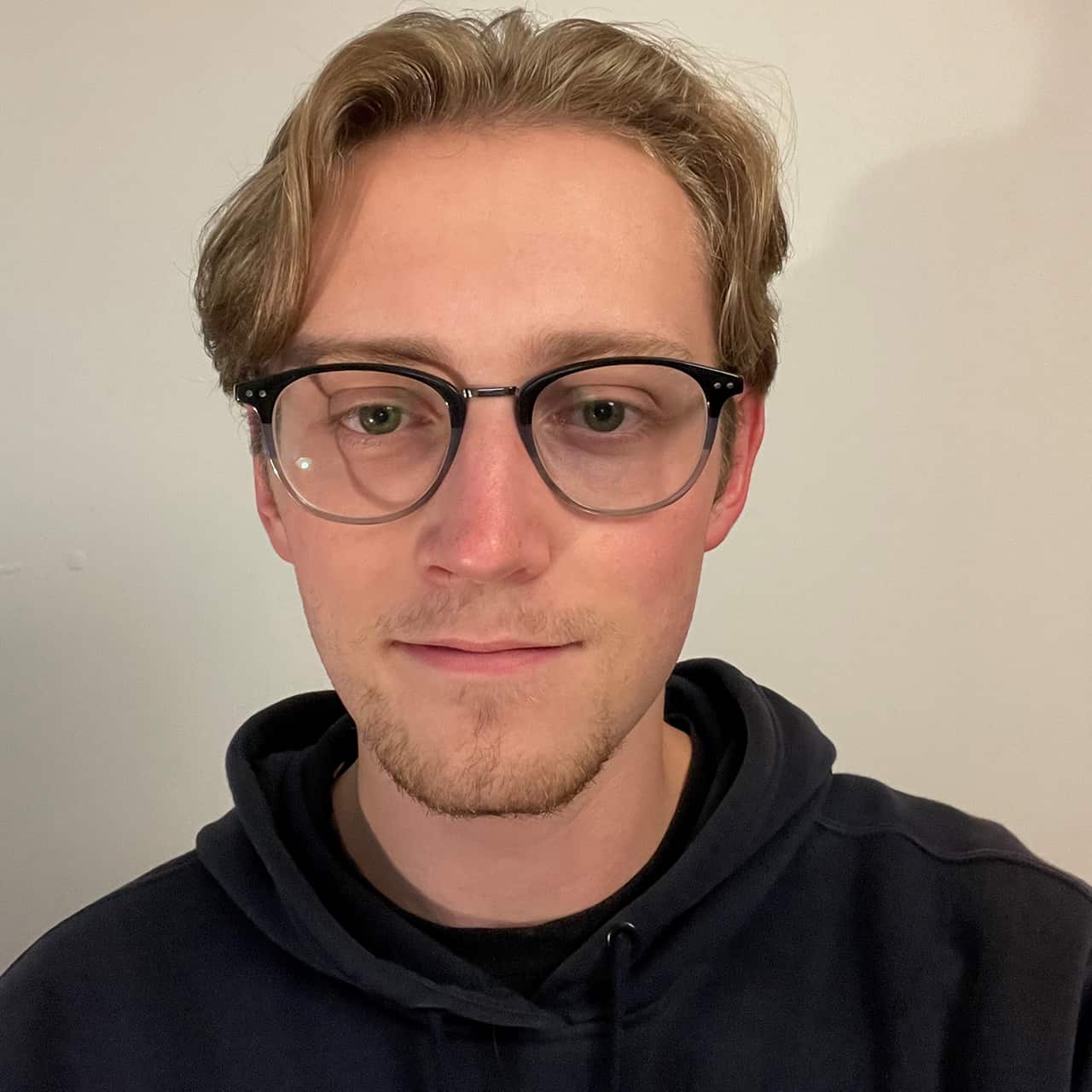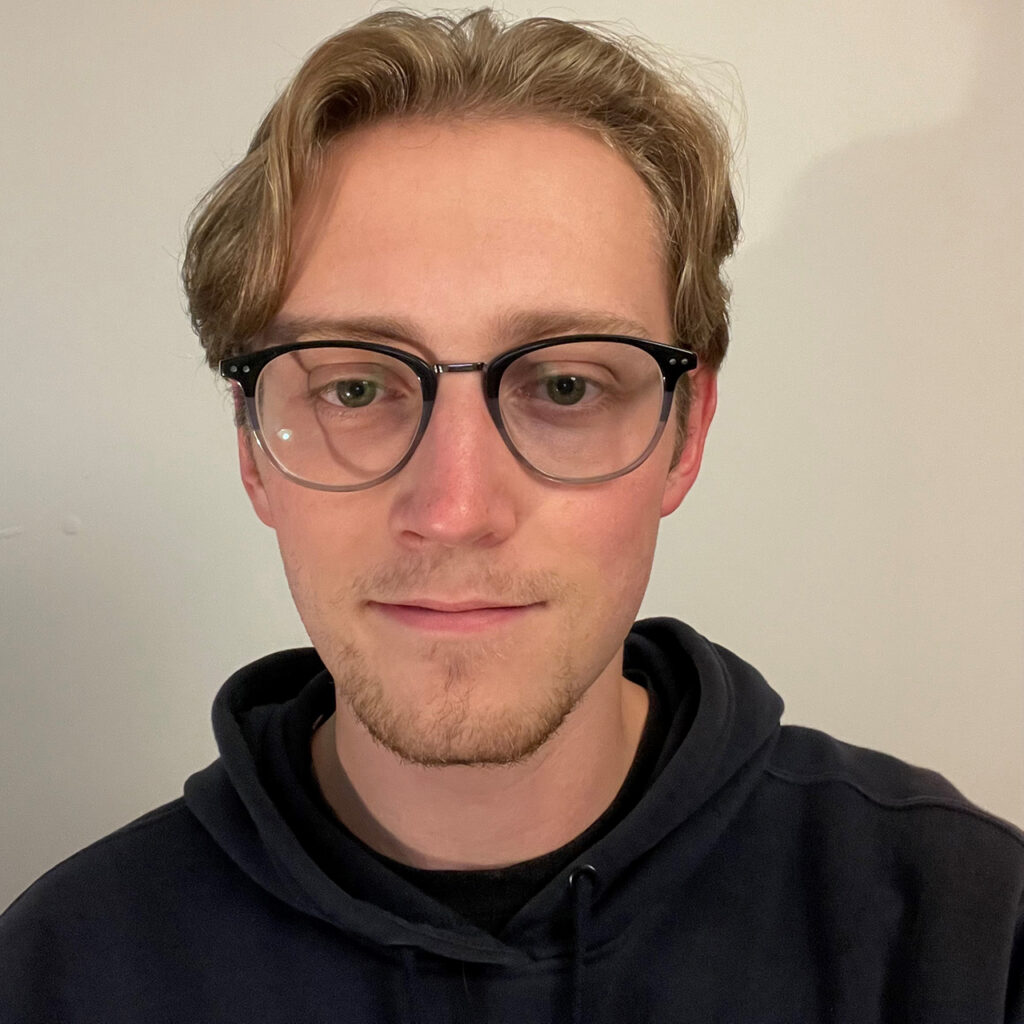 Sam Smith
BA (Hons) Games Design and Development student
"The Games Design and Development course continues to teach me new skills I didn't even know I had, as well as allowing me to elevate my passion to a professional level."
The Course
What you will study
You will study a selection of core and optional modules in each year. Each module is delivered differently, depending on its content and focus of study.
You will build your foundational games knowledge and basic skills during your first year. 
During your second and third years you will complete large scale games design projects. During each project you will work in teams to understand the process and pipeline in professional games projects, and hear from industry professionals as mentors, panels and advisors.
This list is indicative and subject to change.
Select a year
Games Design: History and Context
This module will introduce you to the history of games design. You will explore the origins of games design and its evolution as an industry to the present day and beyond. The module aims to develop a critical awareness of games design as a creative endeavour and as entertainment. You will gain an understanding of how various emerging technologies have guided the evolution of games design and be assessed through a presentation.
Digital Fundamentals and Workflows
The module provides you with the opportunity to investigate the fundamental core technical concepts that make up the digital moving image, as well as multimedia and digital film production pipelines and workflows. You will engage with foundation level mechanisms and standards essential to image acquisition, reproduction and display. Your assessments will include a presentation.
Digital Design: Graphics and Motion Graphics
This module provides a foundation for you to develop a range of professional, technical and procedural skills in the field of digital design and motion graphics. You will discover a a range of production practice and processes typically involved in the manufacture of audiovisual motion graphic artefact, and develop your practical skills and conceptual understanding of digital design and motion graphic construction and manipulation. You will be assessed through a sketch book or mood board, guidelines, and a completed audiovisual artefact.
Business of Esports
Esports is a rapidly growing industry, with global tournaments offering multimillion pound prize funds and predicted growth of the sector set to explode into multiple billions in future years. This module examines the business approaches used across the esports industry. You will explore the structures regarding business, the emergence of venture capitalist involvement, the role technology plays, the quest for Olympic recognition, publishers and developers, professional leagues and regulatory bodies. You will also consider the career opportunities opening up within this industry. You will be assessed through an essay.
Programming for Games
This module gives students with a variety of programming backgrounds, including no programming experience, a common level of knowledge and understanding necessary for games design. You will improve your understanding of fundamental programming concepts and develop the skills needed to design, implement, test and debug games. You will be assessed through a portfolio of coursework.
Introduction to 3D Computer Graphics
In this foundational module you will develop a range of technical knowledge and procedural skills in the core concepts of 3D computer graphics. You will be introduced to computer graphic fundamentals such as basic 3D geometry, mesh transformation, shading, lighting, texturing and rendering. You will be assessed through a portfolio of work.
Information, Communication and Cultural Development
In this module you will explore the significance of the major global media entertainment trend of eSports at a time when the industry has seen dramatic socio-cultural and economic growth. You will engage with methodologies from a variety of disciplines including Sports Studies and Media and Communications. This module emphasises eSports as a burgeoning field of study in digital game culture and you will explore many social and political issues surrounding eSports and debate current topics relating to cultural development and impact. You will be assessed through a portfolio of work or multi media equivalent.
3D Animation for Games
In this module you will cover the world of animation and visual effects in the context of contemporary computer games design. You will explore boundaries of the many disciplines within the field of animation and visual effects and their specific place in production workflows. You will use industry standard software as you develop original games concepts and respond to a series of introductory briefs.
Motorsport and Simulation
Competitive motorsports invests heavily in the development of racing simulators for driver training and performance evaluation. In the world of eSports, 'authentic' racing simulation games are being used in professional manufacturer-sponsored competitions, with the best players being given opportunities to crossover into 'real' motorsport. This module explores the genre of motorsports simulation from multiple perspectives: how they are developed; the complex relationships between the 'real', the 'simulated' and the 'ludic'; and how simulator training translates to real world driver performance. You will be assessed through research and a report.
Industry Engagement and Conventions
In this module you will learn about the vibrant and continuously changing ways in which the media industries are promoted and discussed in trade shows, eSports events, fan conventions, conferences, and festivals. This module encourages you to explore the emerging media markets within a range of promotional contexts and to use your knowledge to to inform your career plans. You will be assessed through a portfolio.
Motion Capture and Motion Tracking Technology
On this module you will develop your professional, technical and procedural knowledge of the core concepts of motion capture and motion tracking technologies. You will explore a range of practices and processes involved in the manufacture of a motion capture and motion-tracking artefact. You will be assessed through a portfolio of work.
Motion Capture and Suit Technologies
In this module you will explore a typical film and multimedia motion capture pipeline. You will cover topics from setting up cameras and capturing data through to editing and transferring data to industry standard animation packages. You will have the opportunity to develop a range of professional technical and procedural knowledge. This module also introduces you to the processes involved in the manufacture of body motion capture. You will be assessed through a portfolio.
Games Design Project 
On this practical module you will work in small groups to produce a computer game concept. You will learn to work as a teams, break tasks apart, and deliver a Games Design Document (GDD) to a set deadline, reflecting industrial practices and presentation expectations.
Writing for Games
This module examines the role of the screenwriter in the development of narrative based computer games. You will explore the role the screenwriter plays in developing characters, dialogue and worldbuilding, and be introduced to the debates around narrative vs Ludology and the tensions created between story and play. You will be assessed through a portfolio.
Final Year Games Design Project
During this project you will have the opportunity to pursue your own enthusiasms and specialisms. You will provide extensive 'proof of concept' work for a commercially viable computer game.
Games Design: Pre Production and Planning
In this module you will have the opportunity to develop your final year games project plans and to pitch to an industry and tutor panel for feedback. You will prepare a Concept Document clearly detailing the game's genre, gameplay description, features, setting, story, target audience, hardware platforms, estimated schedule, marketing analysis, team requirements, and risk analysis. This document will be central to your project development and will identify the challenges ahead, including what assets and artefacts will need creating and what source code is planned. After your pitch you will generate a full Game Design Document to covers all key aspects of the proposed game.
Motion Capture Face/Feature Tracking Technology
In this module you will develop a range of professional, technical and procedural knowledge and an understanding of the core concepts of optical motion capture in the context of the film, TV and gaming industry. You will explore software and hardware solutions as well as rig setup, image capture, and 2D/3D data processing. You will be assessed through a portfolio.
Creative Portfolio
This module builds on your creative work done throughout the course. You will enhance your career prospects by producing creative artefacts that align their skills with their commercial and professional objectives. It aims to develop transferable skills in balancing creative and strategic career objectives.
Audio and Music for Games
This practical double module will develop your creative and technical skills in sound design, music composition and basic audio implementation for video games. You will build on your knowledge and skills from earlier in the course and cover the creation of a broad range of sound assets and audio related content. In terms of music composition, this module focuses on non-linear adaptive processes and structures. You will be introduced to industry standard middleware which enables sound designers and composers to implement their assets in game. Working with one of our industry partners, you will receive individual mentoring and feedback on your final assessment tasks.
Immersive Technologies and the Competitive Game Player
Professional esports players are using virtual and augmented reality devices and more sophisticated and realistic haptic controllers for training and competition. As their place in esport grow, so does the need to understand how these devices impact players in terms of their competitive physical performance, psychology and emotional response, and depth of immersion. On this module you will investigate the complex relationships between the competitive game player and new audio-visual and haptic technologies.
Games Industry and Creative Careers
This module will develop your understanding of the creative sector as an industry. You will explore key dynamics within the sector and your employability expectations within the games development sector. You will cover discipline specific working practices, geographic spread, working structures, team working and inter-personal skills, freelancing and collaborative work, funding streams, developing portfolios/studio setup, taxation, regulation, law and ethics. You will have the opportunity to consider which career pathways align with your personal ambitions and develop your understanding of how best to prepare for employability, freelance work, or a start-up.
Facilities
Use industry software and equipment
You will access industry standard facilities and be encouraged to work collaborative with students from other subjects on share modules.
Work Placements
Gain practical experience
During your degree you can complete a 15-credit placement module during your second year if you secure work in a relevant company, or apply for a paid year-long industrial placement.
Industrial placement years usually take place between your second and third years of study so you can spend one year working with a company before returning to the University to complete your degree. This effectively extends your studies by one year. We will support you in finding and applying for a suitable placement, but we are unable to guarantee placements.
Gaining industry experience during your degree will give you the opportunity to put your studies into practice and use the skills you develop on your course. Your placements will help to improve your CV and show employers that you have already completed work in industry when you graduate.
Study Abroad
You may complete an international or European exchange as part of your studies. You may choose to undertake an exchange for one semester or a whole year at one of our partnership institutions.
Careers
Where you could go after your degree
This BA (Hons) Games Design and Development degree prepares you for a range of careers across the games industry. 
You could be a:
Games designer

Level designer

Producer

QA tester

Writer
Further Study
You could choose to continue your studies to postgraduate level.
Postgraduate study options available at Chichester include:
PGCE and Masters

MA Screen Acting

MA Composition for Film, TV and Games

PhD Research
University of Chichester alumni receive a discount on tuition fees on our postgraduate courses.
Course Costs
For further details about fees, please see our Tuition Fees page.
For further details about international scholarships, please see our Scholarships page.
Entry Requirements
Typical offers (individual offers may vary):
UCAS
tariff points from A levels or combination with AS / EPQ / BTEC/ Cambridge Technical.
IELTS
with no element lower than 5.5.
FAQs
Frequently asked questions
Click the 'Apply now' button to go to relevant UCAS page.
What are UCAS tariff points?
Many qualifications have a UCAS Tariff value. The score depends on the qualification, and the grade you achieved.
How do I know what my UCAS tariff points are?
Head to the UCAS Tariff Points web page where you can find a tariff points calculator that can tell you how much your qualification and grades are worth.
When does this course start?
This course starts in September 2022.