UK higher education institution
for courses and lecturers
rating for inclusiveness, teaching and facilities
Overview
Develop your best work and prepare to proceed into the screenwriting industry 
Find your own voice, hone your creativity, and gain the skills and disciplines required and expected for a future career the screenwriting industry.
You will build a portfolio of work including; a TV Bible and TV Drama script, two short film scripts, a feature film treatment, film pitches, synopsis and outlines, a charity campaign script and a final dissertation short feature script.
Our tutors are here to help you create your best work and are ready to proceed into the screenwriting industry at a professional level.
On completion of this degree we are confident that you will have the ability to understand the disciplines and requirements the industry would expect from a screenwriter.
On this course you will:
Gain an in-depth knowledge of writing for the screen across a variety of genres and forms.
Learn from our expert team of published writers and leading academics.
Grow your confidence to share and constructively discuss you own work with peers and tutors.
Collaborate with Digital Film Production students to see your screenplays come to life.
Join a community of writers who can support and learn from each other.
Partnerships
As a part of the Department of Creative Industries you will benefit from our industry partnerships with companies including HyperX, DXRacer, Twitch, ARRI, and AVID, and be able to access to industry standard software such as Nuke, Maya and Houdini.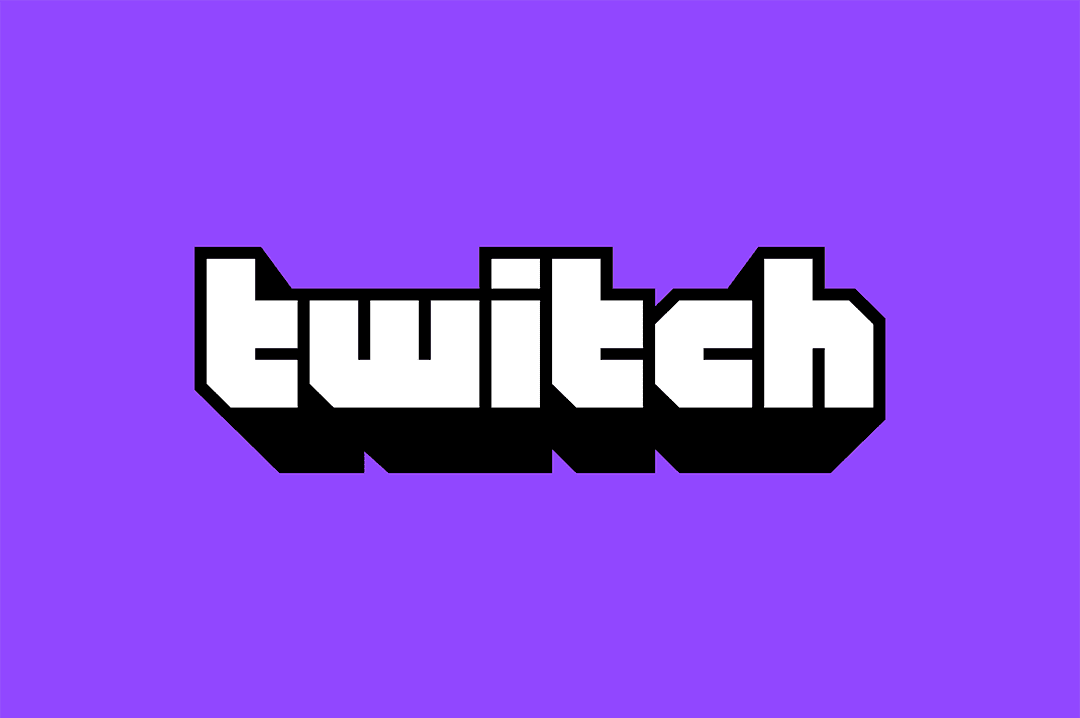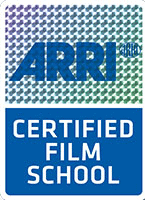 The Course
Deepen your writing practice and develop your screenwriting interests
Taught by industry professionals, with guest lecturers and visitors, this degree offers you continual opportunity to engage with current figures in the field of writing.
The degree is designed to support you to find your voice and develop the confidence to showcase your best stories and ideas, as well as the skill and determination to succeed in a competitive but rewarding industry.
The course will also develop your ability to pitch your work through both written and verbal presentations that prepare for your transition into the professional setting.
This list is indicative and subject to change.
Select a year
New TV
This module assesses the recent changes in television culture and engages with key theoretical debates in the field of critical media research. You will develop your understanding of television genres, audiences and transmedia interactions, with examples examined in critical, theoretical and analytical depth.
Foundations of Story (Screen)
This module will introduce you to some of the processes used in creating original screen-works through character design and ideas development. The module will also explore some of the key concepts of story and screenwriting theory, and focuses on the relationships between story, character, structure & plot. It aims to develop transferable skills in creativity and critical analysis.
Screenwriting Structure
This module explore the importance of structure during the screenwriting process. You will consider the multitude of choices when considering how to identify, control and utilise structure when writing screenplays.
History & Theory of the Screenplay
This module will introduce you to the history and theory of screenwriting. You will explore the beginnings of screenwriting as a blueprint for film, and its evolution as a craft over the years through to the present day and beyond. In addition, you will develop a critical awareness of screenwriting as both creative endeavour and functional blueprint, and gain knowledge of how screenwriting has evolved, giving you a strong insight into the industry.
Practice Toolkit
This module is designed to provide a foundation 'toolkit' of practical skills to aid understanding of current creative media industries. Students will be introduced to a range of technical and procedural skills including audio, video, photography, web and digital design. These skills will develop their understanding of the processes involved in the manufacture and delivery of audio-visual presentations within the creative industries. It aims to develop transferable skills in information technology.
Theory Toolkit
This module aims to support students in their transition into higher education. It aims to develop student understanding of some of the key concepts, issues, critical perspectives and methodologies that constitute our approach to learning, studying and teaching media. It aims to develop transferable skills in research and analysis.
Hollywood Filmmaking
This module aims to both explore and to problematise Hollywood films as textual and as cultural products, and place these products in a context which traces their aesthetic and formal development. This approach is designed to provide you with a firm grounding in film studies.
Journalism
This module develops a critical understanding of the contemporary global, national and local work of journalists in different areas, from hard news journalism to niche interest writing and online presentation. It provides a basic guide to the narrative structure of writing for news stories, magazines and on-line contexts, including blogs, podcasts and YouTube channels.
Comedy
This module provides students with a lively mix of content that explores the historical and critical elements of comedy while also providing a learning environment where students can integrate some of the basic skills of creating a short performance with a particular emphasis on stand-up comedy.
Writing The Feature Film
The module aims to introduce you to the process of research and development when creating a Feature Film concept for cinema release. You will explore the opportunities available to UK based writers when developing feature films ideas. The constraints and issues faced by screenwriters in this highly competitive market, and the need to be imaginative, original and distinctive in their work will also be a constant theme.
Writing For Games
This module examines the role of the screenwriter in the development of narrative based computer games. You will explore the role the screenwriter plays in developing characters, dialogue and worldbuilding. You will also be introduced to the debates around narrative vs Ludology and the tensions created between story and play.
Writing TV Drama
The module aims to introduce you to the process of creating a long form TV Drama series or serial. You will contribute to the creation of a Drama TV "Bible", a package of materials used to inform writers, producers and directors of a show's particular production criteria. In addition, you will explore the industrial context of such documents and how to generate story ideas and scripts for such shows.
Psychology for Screenwriting
This module will examine the academic writings by Professor of Psychology William Indick, in his book "Psychology for Screenwriters". Exploring the psychology behind plot and characters, this module will explore psychologists Freud, Jung, Erik Erikson, Alfred Adler, Rollo May and Joseph Campbell in relation to character and narrative development for screen-based content.
British Film
This module aims to develop your knowledge and understanding of British cinema. It examines a range of perspectives on the subject which build to form a comprehensive picture of a national industry.
Writing the Short Film
This module aims to develop creative skills in audio visual storytelling through an exploratory approach to the methods, processes, styles and structures involved in the writing of a short (6-7 minute) narrative film. It will concentrate mainly on conventional, rather than avant-garde, approaches. It aims to develop transferable skills in pitching.
Factual Interview Techniques
This module aims to explore the importance of the recorded interview in film and TV research and practice. You will engage with a range of recorded interview techniques and styles as employed by researchers, documentarians and journalists. As such, the focus of the module is on 'factual' stories and those who can reveal them.
War Films
This module examines the historical, aesthetic, and thematic development of war films. You will explore examples from contemporary American cinema, focusing primarily on WW II and the Vietnam War, and places these examples in the relevant historical context. The module will follow a thematic approach, exploring some of the major topics in war films while dealing with some of the core (theoretical) issues of representing war on screen
Campaign Writing
This module provides you with a strong understanding of non-commercial campaign writing and give you the chance to study alternative career paths post-graduation. Exploring event and online content, the module will look at how to convey a client's intent through narrative awareness. The module aims to inform and instruct you on the opportunities for screenwriters in business, looking at recruitment campaigns, social awareness campaigns and company in-house communications.
Dissertation in Screenwriting
This dissertation level project allows you to build on the practical skills and subject knowledge developed throughout the course. It gives you the opportunity to work as autonomous writers, deepening and enhancing knowledge and understanding of your chosen subject. Crucially, you are expected to work professionally to produce a script with high standards of content, presentation, and development.
Industry Engagement & Film Festivals
This module offers you the opportunity to learn about the dynamic and rapidly changing ways in which films are consumed in the public arena. You will engage with the world of the film festivals, the industry networking opportunities they offer and apply analysis to both audio-visual content and Festival management.
Creative Portfolio
This module builds on your creative work done throughout the course. You will enhance your career prospects by producing creative artefacts that align their skills with their commercial and professional objectives. It aims to develop transferable skills in balancing creative and strategic career objectives.
American TV Dramas
The module examines contemporary American television drama, focusing primarily (though not exclusively) on HBO as a network with a distinct visual, thematic and narrative style that clearly demonstrates noteworthy developments within the television industry. You will consider HBO and other series in relation to a variety of issues, such as a serial television, developments in television production, and shifts in reception. The module aims to critically examine and analyse the aesthetic and ideological content of some of these texts, focusing on a selection of series.
Shocking Texts
This module examines transgressive, controversial and subversive media texts from film, television, computer gaming and print media. It explores a variety of extreme texts in relation to the regulation of shock and disgust, taste and decency, censorship, transgression, and the impact of sex and violence in the media.
Horror
This module examines the history and development of the horror genre and explores examples from contemporary American cinema and beyond. It takes a cross-disciplinary approach by drawing upon film studies, historical approaches, and theoretical frameworks that have dominated critical responses to the genre, such as psychoanalysis.
Experience
Find facilities and research centres that support your learning
Links with Digital Film Production
Subject specific librarians
Teaching and Assessment
Feel the support of one of the most experienced teaching teams in the UK
Teaching
Teaching is delivered by academics and industry practitioners via lectures and practical workshops, peer review and peer assessment within group work.
Much of our teaching is in small groups. Within these classes, you will typically discuss good writing practice and workshop your own writing.
Our commitment to smaller class sizes allows you to feel more confident to discuss your ideas in a supportive environment. It also allows your tutors get to know you and how best to aid your development.
Assessment
Modules are assessed at every stage of the course, allowing you to clearly see your academic progress.
Your screenwriting modules will be assessed in a number of innovative and professional-relevant ways, including:
Script Drafting and redrafting
Presentations
Reflective essays
Essays on relevant practices or film studies.
Work shopping in groups.
Work Placements
Develop your skills within a work environment
The Work Placement module allows you to develop your skills in a work environment and gain vital experience to put you ahead in your future career of choice.
This allows you to gain experience in, for example, a workplace such as a local newspaper or as a writer-in-residence. You will then use the skills you have learnt on your course in order to reflect critically on the world of work.
Guest Speakers
Gain a direct insight into the screenwriting industry
Hear from industry insiders
Each year we welcome film professionals to the University to hold talks for our students as part of the 'The Depart. Of Creative & Digital Technologies Presents…' series.
We have had a wide range of people from different fields including directors, film producers, actors and screenwriters, most recently:
Simon Nelson – Development Executive, BBC Writersroom.
John Yorke – Managing Director of Company Pictures, the production company behind hit-shows such as Skins, Shameless, and Wolf Wall. Yorke is also the author of the best-selling book 'Into the Woods: How stories are told and why we tell them'.
Read more
Careers
Open up your future career options
Our BA (Hons) Screenwriting programme is designed to provide you with the skills and determination needed to succeed within the screenwriting industry.
Screenwriting careers
The skills you will develop during the course will also open up career opportunities outside of screenwriting within a variety of sectors, including:
Television
Film
Radio
Advertising
Teaching
Postgraduate pathways
MA Screen Acting

MA Composition for Film, TV and Games

PGCEs

Postgraduate Research (MPhil/PhD)
University of Chichester students receive a 15% discount on our postgraduate courses.
Course Costs
For further details about fees, please see our Tuition Fees page.
For further details about international scholarships, please see our Scholarships page.
Entry Requirements
Typical Offer (individual offers may vary)
IELTS
with no element lower than 5.5.
FAQs
Frequently asked questions
Click the 'Apply now' button to go to relevant UCAS page.
What are UCAS tariff points?
Many qualifications have a UCAS Tariff value. The score depends on the qualification, and the grade you achieved.
How do I know what my UCAS tariff points are?
Head to the UCAS Tariff Points web page where you can find a tariff points calculator that can tell you how much your qualification and grades are worth.
When does this course start?
This course starts in September 2022.