Visiting Professor in Creative Writing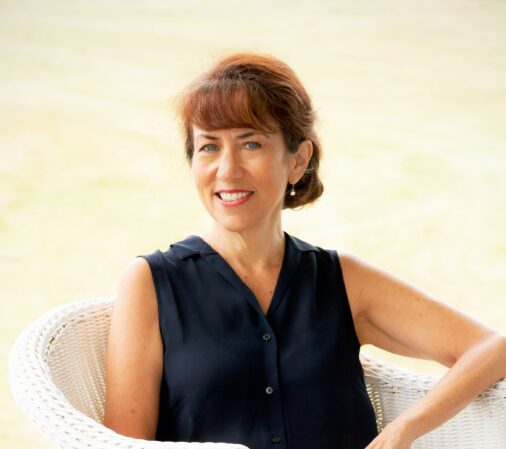 Alison MacLeod is an award-winning novelist, short story writer and academic.  Her latest novel, Tenderness, tells the largely unknown story of D. H. Lawrence's banned 1928 novel, Lady Chatterley's Lover.  Tenderness is also a story of the 20th century's struggle towards freedom of speech and freedom of the imagination.  Tenderness was named a 2021 'Book of the Year' for The Spectator, the New York Times, the Hindustan Times and the ABC, the Australian Broadcasting Corporation.  It was judged a 'Best Paperback of 2022' by the Sunday Times, while the Guardian called it a 'propulsive, addictive, joyous read…', adding that 'Victories for freedom should be sung from the rooftops. That is what MacLeod has done.'  
Her last novel, Unexploded, was long-listed for the 2013 Man Booker Prize for Fiction, named one of the Observer's 'Books of the Year', and serialised for BBC Radio 4.  Her most recent short story collection, All the Beloved Ghosts, was shortlisted for the 2018 Edge Hill Short Story Prize for excellence in short fiction in the UK and Ireland, and was a finalist for Canada's 2017 Governor General's Award for Fiction.  
She has been shortlisted for the BBC's National Short Story Award and, in 2016, Alison was awarded the prestigious British Library's Hay-Eccles Writer's Award.  Alongside her writing, Alison has served as a judge for numerous literary prizes and awards, and has appeared at literary festivals and conferences worldwide.  She has been a guest speaker for a range of major literary organisations and conferences worldwide.  She has also been an occasional contributor to The Sunday Times, the Guardian, the Observer, the Telegraph and assorted BBC programmes. 
From 2009-2018, she was Professor of Contemporary Fiction at the University of Chichester.  She stepped down to write and research Tenderness full-time, but retains her tie to Chichester as Visiting Professor.   
Read more
Articles
MacLeod, A. J. (2017) 'The Auspicious Hour'. RAFFLES Magazine, 6. pp. 78-85.
MacLeod, A. J. (2011) The Heart of Denis Noble. The Sunday Times Magazine Online.
MacLeod, A. J. (2010) Cafe bohemia. Riptide, 5.
MacLeod, A. J., Hershman, T., Marek, A., Mayhew, J., Pinnock, J., O'Riordan, V., Salway, S., Vowler, T. and Wild, S.et al (2010) Consequences. National Short Story Week Website.
MacLeod, A. J. (2010) Under the Minarets. The London Magazine.
MacLeod, A. J. (2007) Dreaming Diana: Twelve Frames. The Ottawa Citizen.
Book Sections
MacLeod, A. J. (2011) The Heart of Denis Noble. In: The BBC National Short Story Award. Comma Press. ISBN 978-1-9055-8341-6
MacLeod, A. J. (2007) Making literature, science - and love? In: The Pari dialogues: essays in science, religion, society and the arts. Pari Publishing, Grosseto, Italy, pp. 254-281. ISBN 9788890196058
Books
MacLeod, A. J. (2020) Three and Six. Bloomsbury UK, Bloomsbury USA (and probably Penguin Canada), UK, USA, Canada plus international distribution.
MacLeod, A. J. (2017) All the Beloved Ghosts. Bloomsbury Uk, Bloomsbury USA and Penguin Canada, UK, USA, Canada plus international distribution. ISBN 9781408863756
MacLeod, A. J. (2013) Unexploded. Hamish Hamilton/Penguin. ISBN 9780241142639
MacLeod, A. J. (2007) Fifteen Modern Tales of Attraction. Hamish Hamilton, London, UK. ISBN 9780141016061
MacLeod, A. J. (2005) The Wave Theory of Angels. Hamish Hamilton, London, UK. ISBN 9780241142615
Shows/Exhibitions
MacLeod, A. J. and Hesslenberg, A. (2010) "Monday, Wash Day" in Above the Books. [Shows/Exhibitions]
Audio
MacLeod, A. J. (2018) The Gleaning. [Audio]
MacLeod, A. J. (2018) Short story, 'Portrait: Eric Gill Dreaming'. [Audio]
MacLeod, A. J. (2016) Short story, 'The Death of Anton Chekhov by Anton Chekhov'. [Audio]
MacLeod, A. J. (2016) Short story, 'Chekhov's Telescope'. [Audio]
MacLeod, A. J. (2016) Short story, 'Woman with a Little Pug'. [Audio]