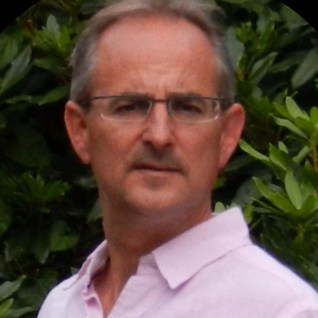 I am a guest speaker at leading global business schools including Sheffield (UK), EDHEC (FR) IMD (CH), Queensland University (AUS), Oxford SAID (UK), Rotterdam School of Management (NL) MIT (USA), to mention a few.
March 2018 I was invited to deliver a Tedx Talk on Disrupting Disruption at EDHEC Business School in Lille.
My corporate career is in Advertising, I was lucky enough to live and work in London, Paris, Sydney and New York working with clients including BT, Campbell's, Mars, Alfa Romeo, & Arnotts Tim Tams then worked was the Marketing Director UK and Europe for GE Insurance Holdings. From the early 1990s I have been involved in the digital arena.
I co-authored the international best seller Pitch Yourself 2nd edition published by Pearson. Demonstrating ow to apply marketing principles to the recruitment process. Pitch Yourself is published in 67 countries and translated in numerous languages including the big four: English, Spanish, French and Chinese.
I am the co-founder of a Communication Agency, CustomerFusion based in the UK & Sydney specialising in CRM/AEDM /CEM creating customer nurture journeys for their clients in one omniview seamless solution. Ensuring the Martech solution it-self does not become yet another silo.
My role at the University of Chichester is to deliver to superb modules, Leadership and Strategy.
Research
My research has been in the areas of HR that enabled ne to write and revise Pitch Yourself. This lead to the identification that the key element that differentiates each and everyone of us is the way we think. We then produced a tool that enables you to be able to identify and crucially prove this. Then we took the elements of marketing and applied then to the individual. This has now became industry standard that recruitment is a marketing exercise.
Other key areas have been in the area of "disruption" and challenging the theories around what we perceive this to be. How we have turned a negative phrase into a positive in terms of business. This led to the Ted Talk in Lille in 2018
One other key area for my work has been to look at how companies silo their departments and the solutions then enhance this. This led to the work we do at CustomerFusion and the also the Henry Stewart Talk I was recently asked to do called The Director as an IT Advocate.
Key Publications
Pitch Yourself 1st published on 11th June 2001 and has been through revisions and is available at all good bookshops on and offline
London Business School Creating your own personal CAREER DNA BANK will be one of the best investments you can make in your career progression
Guardian: written in a language employers can understand… and is proven to work
Financial Times: they describe not only a way to live with competencies in recruitment but how candidates make the most of them