Senior Lecturer in Leadership and Management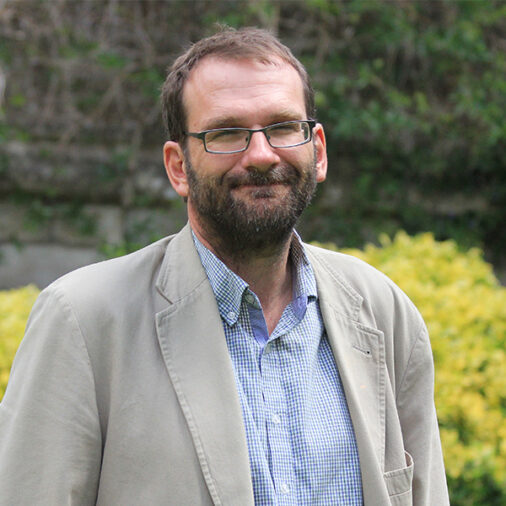 I joined the University in January 2015 and previously worked at the University of Portsmouth between 2004-2014 in the Faculty of Environment and the Faculty of Creative and Cultural Industries as Business Development Manager. In Portsmouth, I worked on a wide range of business, research and consultancy projects alongside associate lecturing roles across Faculty within the School of Architecture and School of Creative Technology.
Before working in Higher Education my career was in the private sector within the theatre engineering industry. I worked on a range of private and public projects for clients as diverse as P&O Cruises through to The Royal Ballet School.
Having initially graduated with a degree in Fine Art, I returned to study and spent several years studying, as a 'distance learner', with the Open University resulting in Master in Business Administration (MBA) in 2008. Committed to life-long learning further study resulted in a Professional Certificate in Accounting (Open University 2013) and Postgraduate Certificate in Learning & Teaching in Higher Education (2017).
I am the Programme Coordinator for the Chartered Manager Degree Apprenticeship Programme (BA (Hons) Management). I teach a spectrum of Leadership and Management topics but in particular: organisational behaviour; leadership and management of groups; creativity and innovation within organisations.
I use problem-based approaches with students and try to use 'live' projects within teaching. These projects provide students an educational challenge in a 'real' context and reflect my personal experience of work based learning.
Read more
Research
Research and Scholarly Activity
July 2018: Management Teaching Review: Peer reviewer
May 2018: International Journal of Management Practice. Peer reviewer
April 2018: BAM 2018 Conference Paper Reviewer: Leadership track.
April 2018: Somerstown Stories and the benefits of using a design charrette for community engagement, Co-Author, article for Research for All Journal, DOI: https://doi.org/10.18546/RFA.02.2.08
March 2017: BAM 2017 Conference Paper Reviewer. Leadership track.
September 2016: Presenter and Panel Member for University of Chichester (UoC) Knowledge Network Event 'Innovate or Fail- Your Choice'
June 2015:  UoC Learning and Teaching Conference: Presentation 'Real' and 'Live' Architectural Projects at the University of Portsmouth
June 2014: www.creative-campus.org.uk , an Arts and Humanities Research Council Research Network final conference. Co-presented 'Live Project' case study.
2009-2012: http://www.keep-project.eu/ezpub2/index.php?/eng , project manager for University of Portsmouth, budget £650K. European Commission 7th Framework Programme.
2008-2011: http://www.coastalcommunities.org.uk/ , project lead for University of Portsmouth on South East Coastal Communities, budget £200K.
2006-2009: Creator and Programme Director for 'mini' Knowledge Transfer Programme funded by South East Economic Development Agency. Budget of £1.2m.
2005-2007: MarMuCommerce, project lead for University of Portsmouth, budget €275k.
Indicative Examples of, Consultancy Work and Publications
2018, Oct- 2019, April, External Assessor: Module BXY857 Leadership in Practice, Open University (OU), MBA Leadership Practice (SLMDA Programme)
2018, Sept- 2019, May, External Assessor: Module BXY330 Professional Practice 3 Delivering Results for the Organisation, OU, BA (Hons) Management Practice
2018, Feb- current External Examiner: Leeds City College, FD Leadership & Management and BA (Hons) Leadership & Management
2017, Sept- current, External Examiner: Newcastle College BA (Hons) Business Management in Practice
2017, Sept- 2018, May, External Assessor: Module BXY230 Professional Practice 2 Developing Effective Work Relationships, OU, BA (Hons) Management Practice
2017, July- Panel member Programme Validation, University of Northampton, Chartered Management Degree Apprenticeship
2014: http://www.instituteforsustainability.co.uk/restartlocal.html , project lead for UoP. ReSTART Local was a support programme funded by the European Regional Development Fund.
2012: http://www.port.ac.uk/portsmouth-school-of-architecture/project-office/projects/ , workshop lead for design charrette, 'Somerstown Stories'.
2011: Hampshire School for Social Entrepreneurs, session lecturer 'Project Management'
Read more
Articles
Goodman, D. (2019) The Apprenticeship Experience at university: an exploration. e-Organisations & People, 26 (2). pp. 12-24. ISSN 2042-9797
Court, S., Andrews, M. and Goodman, D. (2018) Somerstown Stories and the benefits of using a design charette for community engagement. Research for All, 2 (2). pp. 304-312. ISSN 2399-8121 10.18546/RFA.02.2.08
Conference or Workshop Items
Goodman, D. (2016) Design Thinking: What, How and Where. In: Innovate or Fail, 28 Sept 2016, University of Chichester Business School. (Unpublished)
Goodman, D. (2016) Forming, Norming, Hang on... In: University of Chichester Learning and Teaching Conference, June 2016, University of Chichester. (Unpublished)
Goodman, D. (2015) Competitive Advantage Where Next? In: University of Chichester Business Knowledge Network, 30 Sept 2015, University of Chichester. (Unpublished)
Andrews, M. and Goodman, D. (2014) Real Live Architectural Projects. In: Beyond the Campus: Higher Education and the Creative Economy, 23 June 2014, Kings College London. (Unpublished)
Books
Brooke, J., Foster, P., Goodman, D., Lowe, J., Spiro, E. and Williams, G.et al (2003) Martina Thomas, 1924-1995: painter. Otter Memorial Papers, 16 . University College Chichester, Chichester, West Sussex. ISBN 0948765933
Fletcher, B., Morris, P., Rankin, J., Scicluna, A., Goodman, D., Houtin, F., Kyle, F., Blake, J., Child, K., Foster, A. and Masters, K.et al (2001) A jewel in stone: Chichester Market Cross (1501-2001). Otter Memorial Papers, 15 . University College Chichester, Chichester, West Sussex. ISBN 094876516X
Aggs, C., Ballantyne, D., Brooke, J., Clarke, J., Goodman, D., Hutcheson, B., Ismay, W. A., Lewenstein, E., Mantin, R., Murray, O., Padfield, M., Pile, R., Price, B., Skeates, M., Smith, N. J. and Williams, G.et al (2000) Eric James Mellon: ceramic artist. Otter Memorial Papers, 11 . University College, Chichester, Chichester, West Sussex. ISBN 0948765887