Senior Lecturer in Esports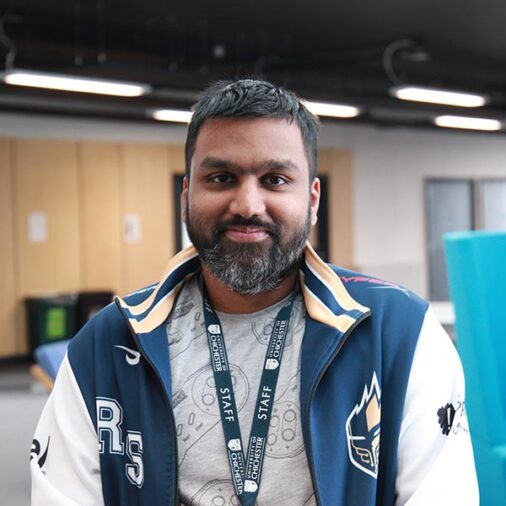 Rams 'r2k' Singh has been in the world of Esports for more than 20 years. Rams has been playing games for most of his life then when Quake 3 Arena came in 1999, that's when Rams decided to pursue a competitive career in gaming. In his time during Quake 3 , Rams became a multiple time Champion and European Champion. In 2006 Rams joined Team Dignitas as a player in Quake 4 and Trackmania. In Trackmania Rams was one of the first to represent the UK in the Electronics Sports World Cup in 2006 and then repeated in 2007, then retired as a player in 2008 but kept on as a Coach, then Manager, then Advisor for the team. While in Team Dignitas Rams also went on to do Events for the team, broadcasting, commentary and becoming the UK National Captain for the World Cyber Games 2013. In 2016 Team Dignitas was bought out by an American company and Rams moved on from Team Dignitas to being a TV Host at Ginx TV and working with Scan Computers around Gaming.
Rams is also a Level 2 Badminton England Coach for Worcestershire and West Midlands, merging Real Sports and Esports as a one of the first coaches and the first Former Professional Gaming in the World to be teaching Esports.