Overview
Develop your knowledge of the sport and exercise sciences
The MSc Sport and Exercise Biomechanics provides you with an opportunity to study at a postgraduate level to fulfil the initial requirements for BASES accreditation, to develop your knowledge of the sport and exercise sciences, and to increase your skills in applying such knowledge in both sporting and exercise populations
Within the past decade there has been a marked growth in the career opportunities available for sport and exercise biomechanists (e.g. teaching in further and higher education, World Class Support programmes).
Coupled with this growth, there has also been an increased need for appropriately qualified and accredited individuals to fill such positions.
The British Association of Sport and Exercise Sciences (BASES) has developed procedures for the accreditation of suitably experienced individuals that stipulate the possession of a relevant form of postgraduate qualification.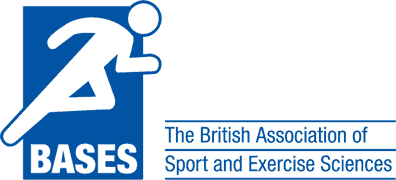 Aaron
Msc Sport and Exercise Biomechanics
"I initially chose Chichester because of the reported quality of the exercise-focused courses as stated by my then-lecturers and previous students of Chichester. I then met with Dr Neal Smith, Field Leader in Biomechanics, to learn more about what the course could offer and whether it suited my career aspirations which were heavily directed towards the healthcare industry. The way the course was taught was an outstanding strength."
The Course
Understand the biomechanics of leading sporting performance
This course provides you with the knowledge of advanced biomechanical principles, theories, and practicalities, as you build towards you final research project.
This list is indicative and subject to change.
Developing as an Applied Practitioner in Biomechanics
This is an opportunity to develop your skills in delivering applied consultancy in the biomechanics of sport and exercise.
Tissues, Modelling and Assistive Devices
This module covers wide-ranging applications of biomechanics research findings on areas such as muscle, tendon, ligament tissues, one/two joint muscles, muscle and joint energetics, prosthetic design, orthotic design and function, vibration training, in-silico modelling, and neuromuscular modelling.
Ergonomics in Sport & Exercise
You will understand areas of ergonomics research and practice where your skills as a biomechanist can be applied.
Applied Research Skills
An introduction to quantitative and qualitative methodology for biomechanics using practical and real-world examples to illustrate how we make sense of data.
Advanced Research Skills for Sport
You will learn and apply innovative and cutting-edge methods of analysis evident in biomechanics literature.
Experience
Discover a wide range of excellent sporting facilities that support your learning
Tudor Hale Centre for Sport
Specialist outdoor sports pitches
FA Women's High-Performance Football Centre
Subject specific librarians
Teaching and Assessment
Innovative teaching methods that focus on practice
Teaching
Our team of principal lecturers ensure innovation, enthusiasm and expertise combine to deliver the excellent standards that give our institution its high reputation.
When you come to Chichester, you will join a community of students and lecturers working in partnership to ensure that your learning experience reflects best practice and embraces the opportunities presented by new, interactive technologies.
Each module is delivered differently depending on its content and focus of study.
In most modules you can expect lead lectures to introduce core content, but the majority of your time will be spent working in small groups with tutor support in seminars, workshops or laboratory sessions.
Many sessions will require you to have completed some preparatory work and you will also be given structured follow-up work after a session to further progress your learning, often reading or an individual/group task. As you progress through your degree you will be expected to take more and more ownership over your learning and development, directing your study into areas of most interest to you.
Read more
Assessment
You will be assessed by a variety of methods, including essays, examinations, portfolios, practical assessments, lab reports, and oral presentations.
Our course includes a mix of assessments, so that you may develop a wide range of transferable skills. Modules are assessed at every stage of the course, offering cumulative assessment of your progress.
You can monitor your own progress, allowing you the opportunity to discuss and plan your development with your lecturers throughout the course. Where appropriate special arrangements can be made for students with an identified need.
To gain a Postgraduate Certificate in Sport and Exercise Biomechanics, you need to complete three modules. Each module is assessed by a 4,000-word assignment.
To gain a Postgraduate Diploma in Sport and Exercise Biomechanics, you need to complete six modules. Each module is assessed by a 4,000-word assignment.
To gain an MSc in Sport and Exercise Biomechanics, you need to complete six modules, and a dissertation of 12,000 words or a supervised experience portfolio.
Read more
Careers
Acquire the skills and knowledge required to gain employment with the sports industry
We understand the importance of ensuring that you have the knowledge, skills and experience to compete successfully in today's challenging jobs market.
Typical careers include:
High-level performance coaching

Personal training

Physiotherapy

Gait analysis expert

Sport coaching

PhD research
Student View
"Lecturers are always available to help and answer questions and their open door policy provides a relaxed and welcoming atmosphere"
Andy
BSc (Hons) Sport and Exercise Science graduate
"Returning to education as a mature student was a little daunting, but my experience of studying at Chichester has been brilliant. Life around campus is fun and friendly and my course has given me the chance to learn new skills, get involved in research and discover lots of different sports science disciplines. Lecturers are always available to help and answer questions and their open door policy provides a relaxed and welcoming atmosphere."
Mark
BSc (Hons) Sport and Exercise Science (Physical Activity for Health) graduate and now a Senior Cardiac Physiologist
"The Sports and Exercise Science degree not only provided me with a good underpinning knowledge of human anatomy and physiology in relation to both health and disease, it also enabled me to gain valuable experience and confidence with handling scientific data; and further promoted my interpersonal skills such as being organised, proactive and my managing time effectively."
Megan
BSc (Hons) Sport and Exercise Science (Physical Activity for Health) graduate and PGCE PE graduate, now working a teacher
"My degree has helped me massively to share the knowledge I have gained throughout my degree in a simpler form to the younger generations inspiring them to participate and love sports and physical activity and the benefits they reap from it. I'm thankful for my undergraduate degree as it has set me up tremendously to be able to share the complex knowledge I learnt in a simpler form for young people."
Dev
BSc (Hons) Sport and Exercise Science (Sport Performance) graduate and now Performance Analyst for the Lawn Tennis Association
"My work placement on the degree was invaluable and helped me with my job. I'm responsible for the Analysis for GB Wheelchair Tennis, be that during training or matches, singles or doubles. The course gave me exposure to the foundations and implementation of Performance Analysis. I liked that it combined statistics and sport. You get to help with athlete/coach development and watch sport every day."
Amy
BSc (Hons) Sport and Exercise Science (Sport Performance) graduate and Help for Heroes Performance Pathway Scientist
"My degree gave me an insight into the multi-disciplinary approach needed to support high-performance sport and gave me a good breadth of understanding across a range of fields that directly influence sports performance. The degree has supported my role with the necessary skills required to effectively manage multiple high-profile projects at once, stay up to date with current share practices and research and develop strong working relationships across a broad range of individuals from different knowledge and experience background to achieve a common end goal. It is so rewarding using what my degree taught me, either directly or indirectly, help me positively impact so many people on their journey either in high-performance sport or within their recovery journey from being in military service."
Course Costs
Course Fees 2024/25
UK fee
University of Chichester alumni who have completed a full undergraduate degree at the University will receive a 15% discount on their postgraduate fees.
For further details about fees, please see our Tuition Fees page.
For further details about international scholarships, please see our Scholarships page.
To find out about any additional costs on this course, please see our Additional Costs page.
Entry Requirements
An honours degree at 2:1 or higher in a related discipline.
You will also be required to attend an interview.
If English is not your first language then English language proficiency required is IELTS 6.5 (with no element less than 5.5) – or equivalent qualification