Overview
Expand your musical theatre creative process from inception to performance
The Musical Theatre Master's Degree programme at the University of Chichester offers a comprehensive and immersive training experience designed to prepare you for a successful career in the dynamic world of musical theatre.
The programme combines rigorous academic coursework with practical training and performance opportunities, enabling you to develop a diverse skill set and a deep understanding of the art form.
Throughout your studies, you will engage in seven performance projects that span a wide range of theatrical styles, genres, and formats.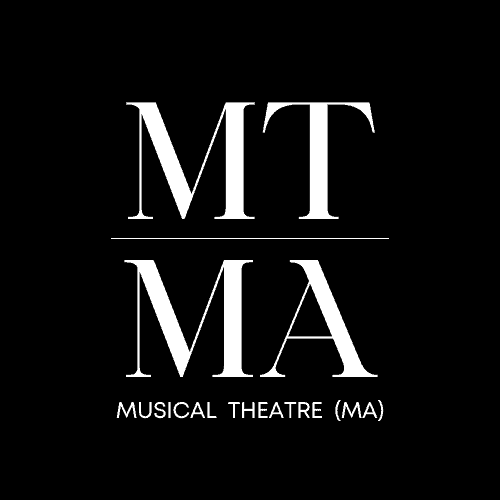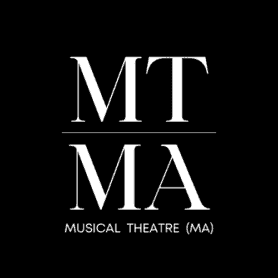 Choose your pathway
The course offers you two highly practical pathways, as you gain hands-on experience, further develop your technical skills, and showcase your talents under the guidance of experienced faculty and industry professionals.
Perform in seven performance projects
Throughout the seven performance projects, you are challenged to integrate your vocal, acting and movement training into cohesive and compelling performances.
You will learn to work collaboratively, adapt to different artistic styles, and navigate the creative process from inception to performance.
Emotionally connect with performance materials
The programme emphasises a 'Head, Hand, Heart' model that promotes a deep intellectual understanding, the ability to execute the necessary technical skills with expertise and a commitment and desire to communicate and make change.
Artistic exploration, versatility and professional preparedness equips students with the skills and confidence needed to succeed in the competitive field of musical theatre.
Connect with the industry and start your career
Upon completion of the Musical Theatre Master's Degree programme, you will graduate with a comprehensive portfolio of performance experiences that demonstrate your range, adaptability and artistic growth.
You will be equipped with the tools and knowledge to pursue a career as a versatile and skilled musical theatre professional, capable of thriving in a variety of performance and creative roles.
The Course
Combine rigorous academic coursework with practical training and performance opportunities
You will engage in seven performance projects throughout the course that span a wide range of theatrical styles, genres, and formats.
These projects provide hands-on experience and allow you to showcase your talents while honing your skills under the guidance of experienced faculty and industry professionals.
You will work collaboratively, adapt to different artistic styles, and navigate the creative process from inception to performance.
Indicative modules
Each module is worth a particular number of credits and is delivered differently depending on the needs of the module.
This list is indicative and subject to future change.
Black Box Project
In this project, you will delve into the intimate world of black box theatre, exploring innovative approaches to performance.
Working in collaboration with a highly-experienced director and musical director, you will hone your skills on an established piece from the musical theatre repertoire.
Culminating in performance, you will explore the work through structural analysis, physical experimentation, detailed performance and generous collaboration.
Out of the Box Project
In this project, you will participate in a collaborative process to create a musical theatre piece from scratch.
You will work closely with a team of fellow students to devise a unique and imaginative small-scale production that reflects their collective artistic vision.
Through these tutor-led, small collectives, you will develop current or original theatre producing exciting and relevant material able to be cultivated into professional self-generated work, post-graduation.
Straight Play Project
In this project, you will have the opportunity to explore nonmusical theatrical works and expand your acting range, as you participate in a straight play production, working with faculty or guest directors to delve into the world of dramatic storytelling.
This project allows you to further develop your acting skills and gain a well-rounded understanding of the broader theatrical landscape.
Juke Box Project
For this project, you will devise a full-length musical using a score of existing, contemporary pop songs.
As part of this, you will explore structure, storytelling and the integration of songs to develop character and plot.
You will collaborate closely with an experienced director, musical director and choreographer to develop a compelling storyline, through rehearsal and ultimately, successfully performing the work.
New Musical Project
In this project, you will have the opportunity to participate in the development of a new musical, as you work closely with composers, lyricists and playwrights, to explore the creative process of shaping and refining a new work.
Through workshops, readings, rehearsals and performance, you contribute your talents to the growth of a fresh and original musical.
Main Show Production
The main show production serves as a centrepiece project of the programme, allowing you to take part in a large-scale musical production that showcases your skills and talents.
You will audition for roles, working alongside faculty and professional directors, choreographers and designers to mount a fully realised public musical theatre production.
Industry: Forum and Showcase
The Industry Projects provide you with platforms to present your talents to industry professionals including casting directors, agents and producers.
You will prepare a curated selection of musical theatre material to showcase your versatility, range and unique abilities.
This project serves as a bridge between academic training and professional opportunities, potentially leading to future career prospects.
Teaching and Assessment
Feel the support of our expert and experienced staff and current industry professionals
Our expert and experienced musical theatre practitioners get to know you as an individual, so you can feel more confident to develop your technical skills and explore your creative ideas in a supportive environment.
Typical study weeks include:
Project rehersals

Guest workshops

Masterclasses

Vocal lessons

Audition preparation

Industry and employment lectures

Tutorials
Outside of scheduled classes, you will complete independent study including developing repertoire, researching texts, individual solo practise, completing individual or group tasks and working on your assignments.
Meet programme leader Meredith Braun
Meredith Braun
Senior Lecturer | Programme Leader for BA (Hons) Musical Theatre (Music) and MA Musical Theatre
As a Principal in Musical Theatre Meredith has been fortunate to have enjoyed an extensive national and international career, including roles in the West End as vocally diverse as:
Éponine in Les Misérables
Christine in The Phantom of the Opera
Lily in The Secret Garden
Belle in The Muppet Christmas Carol.
Experience
Discover industry-standard spaces and equipment to support you learning
University of Chichester Conservatoire
You will study in the University of Chichester Conservatoire, which has one of the largest and liveliest performance departments in the UK, with a community of over 1,000 student performers.
Facilities including well-equipped practice rooms with more than 60 pianos supplied by Steinway and sons and an acoustically superb performance venue.
Career guidance and support
Careers
Prepare for a rewarding career within the performance industry
When you join our Company, our leading creators – directors, choreographers, musical directors, writers and performers active in the industry will help you develop the understanding, expertise and connections you need to develop to create and be a part of socially engaged, current and world-class Musical Theatre.
We will elevate your performance craft and prepare you for a rewarding and stimulating professional career.
As performers, our musical theatre alumni have gone into:
West End productions

Major touring productions throughout Europe

Major cruise ships including Disney

UK and International small-scale touring theatre

​Film and TV in both the UK and US

Edinburgh Festival

Cabaret

Stage managers, arts managers and producers picking up contracts in the UK and around the world
Course Costs
For further details about fees, please see our Tuition Fee page.
To find out about any additional costs on this course, please see our Additional Costs page.
University of Chichester alumni who have completed a full undergraduate degree at the University will receive a 15% discount on their postgraduate fees.
Entry Requirements
A good undergraduate degree or significant, and/or documented professional experience in Musical Theatre performance.
Auditions
You will need to demonstrate your ability in dance, acting and singing in a performance audition. Applicants with high levels of performance skills may be considered for a lower academic offer.