for Business, Management and Marketing
1. The Guardian University Guide 2022
University in the South East
2. Times and Sunday Times Good University Guide 2021
student satisfaction for Business Studies
3. National Student Survey 2022
Overview
This BA (Hons) Business Management and Marketing degree focuses on building the skills and experience you need in marketing to create successful marketing and social media campaigns. To develop expertise as a marketer, you will apply theory in a range of marketing projects and apply your skills to realistic business scenarios.
Business is brought to life on our Business and Marketing degree with focus on current real-world business and marketing management practice. You will work on live business projects and case studies to develop your confidence, business knowledge, entrepreneurial mind-set and understanding of marketing principles.
You will explore a range of topics such as management, marketing, finance, consumer buyer behaviour, brands, digital campaign planning, market research, HRM and law to provide you with a strong foundation of both marketing and business management needed by employers today.
Many of the jobs you will hold in the future don't exist yet and this degree will teach you management fundamentals to deal with today's complex and changing business landscape. It will also develop your marketing focus should you decide to progress your career in marketing and extend your studies further to gain full Chartered Institute of Marketing Institute (CIM) accreditation. You can gain this additional professional qualification by taking the marketing options and membership/exam fee.
On this course you will:
Explore various business, management and marketing topics, tactics, opportunities, challenges and solutions.
Specialise in creative marketing.
Complete projects with real business clients.
Be able to complete a 1-year and/or 10-week placement providing valuable work experience.
Develop valuable soft skills like teamwork, communication, time management and problem solving.
Have the opportunity to take part in events and activates including trips, events and business forums.
Accreditation
We have recently obtained CMI accreditation for BA (Hons) Business and Human Resource Management which provides you with assurance that our degrees meet current employer requirements of aspiring managers. In addition to your degree, you will be eligible to achieve the Level 5 Diploma or Certificate in Management on graduation at no extra cost or work, if you satisfactorily complete mapped modules. Research shows that CMI accreditation improves your employability within a graduate level job and if you are interested in a management career, this qualification can improve your potential of securing a first level management position. You can apply for 'Chartered Manager' status on graduation to improve your management career potential.
This degree is accredited by the Chartered Institute of Marketing (CIM) which is a professionally recognised qualification with marketing professionals.  Our degree includes one module that will entitle you to exemption from one module on the PG Certificate or Diploma level of the CIM Professional Marketing qualifications after you graduate.  This will be useful if you decide to pursue a career in marketing and would like to gain further marketing qualifications to enhance your career.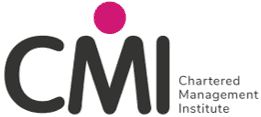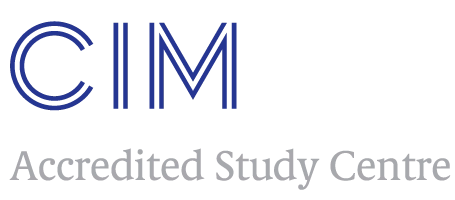 The Course
What you will study
You will study a selection of core and optional modules in each year. Each module is worth a number of credits and is delivered differently depending on its content and focus of study.
Most of our business degrees share core modules during the first year, so you may choose to move from a joint honours degree to a single honours option at the end of year one if you find another subject of particular interest.
The first year focuses on understanding the fundamentals of business management, how decisions are made and affect other business areas.  During this year, you will develop your employability, enterprise awareness and build a foundation of business knowledge for the rest of your degree through key subject areas such as consumer buyer behaviour, brands and branding, luxury marketing, digital campaign planning, global branding, HRM, employee development/relations, management, project and operations management.
During year two, you will further develop knowledge in financial reporting and management in core modules and start to build your own specialism through optional modules. You will also start learning research skills that prepare you for your research dissertation in the final year. During this year, you will consider whether to go on a one-year placement or study exchange at the end of year two; or continue straight to year three.
In your final year, the research dissertation or consultancy projects will be your main focus, where you research articles about a particular topic and issue, then carry out primary research to investigate further, analyse data and come up with some recommendations and conclusions. This can be for a real client, or a research topic, depending on your chosen route. You will also have the opportunity to specialise further and select modules that most interest you and prepare for your career.
If you feel that you would like to gain more work experience specific to your career pathway, or, you went on the one-year placement and would like to gain further work experience, you could select the short work placement option in the final semester and carry out your research dissertation whilst on placement for the organisation.
This module list is indicative and subject to change.
Business Trips
In your first year you can take part in optional business trips to highlight the skills you will need in the workplace. You will meet people in their place of work, ask questions and learn about the industry and work environment of various businesses.
Teaching and Assessment
How you will learn
Throughout the degree, you will learn business, management and marketing management disciplines from industry experienced lecturers and business guest speakers.
The majority of the course is taught by applying business, management and marketing theory to practical scenarios where you can develop your problem solving, creative marketing and digital marketing activities. You will also be able to work with real clients and business on current commercial and business opportunities, challenges and projects. Some of these projects will provide the basis for assessment and enable you to apply your learning to authentic commercial situations and increase your work resilience.
To ensure we provide a 'professional' environment, the course is taught in small, interactive workshops of up to 30 students where you will discuss a specific business topic and provide opportunities for you to work on tasks, have group discussions and feedback your views in a supportive and stretching environment.
As a result of our teaching approach, you will develop confidence and interest in the business environment as well as a wide range of soft skills such as teamwork, communication, planning, organising and leadership.
Our assessments aim to reflect work-based scenarios and as a result there are minimal exams with more focus on action and problem-based assessments, with most assessments based on presentations, portfolio work or reports. Where there are exams, the majority are 'timed assessments' and 'open-book'.
Kimberley Chow
Business Management and Marketing
"I have had an amazing time at the University of Chichester. Being an international student can have its challenges. But all the tutors, student support team and administration are all very helpful and are always there to attend to every need I have. I also love the small lecture size because I get more individual help from each tutor. I have gained so much from being here and couldn't ask for anything better."
Facilities
Use industry standard equipment
Work Placements
Gain practical experience
This degree has a strong vocational focus which is enhanced by the work placement programme. Internships and short work placements give you valuable work experience to add to your CV and help to prepare you for the workplace on graduation. Placements improve your employability, enterprise skills, build confidence and help you stand out from the crowd in a competitive graduate market and thrive in business after you leave university.
Whilst studying the business management degree, we offer two placement opportunities to help you gain work experience in your chosen career:
1. One-year Placement
This option takes place after your second year of study and is a 48-week internship where you will gain work experience in the career or sector you are interested in. This is particularly useful if you have limited work experience, or would like a career change. During this time, you will have a paid position with a company and be an employee as well as a registered student. The company will introduce you to the workplace and provide a valuable learning experience to support and develop your understanding of business practice. Most students secure placements in London and the South East but you could travel overseas. Past students have worked in Bahrain, India, Singapore and Australia. If you decide to complete an internship, you will graduate with a BA (Hons) Business Management and Marketing (Professional Placement).
2. Work Placement (short)
If you are interested in gaining work experience, but would like to complete your degree in three years, rather than four, we offer a short placement in the final semester of year three. Placements usually begin in mid-January and last until late March and are full time, usually unpaid. This placement is assessed as a double module for your degree and focuses on employability and personal development. During your time on placement, you will focus on a specific project for the organisation and your research dissertation will explore a management issue within the placement organisation. If you have previously opted for the one-year placement, you can also take this short placement at the same, or different business to improve your employability further.
Some students will complete both placement options. Many placement students continue to work for the companies they completed placements with after they graduate, with some offered full time jobs before their results are published.
Students find placements in all types of business, some recent examples for business management and marketing include:
Bentley Motorcars

Brandwatch

Gatwick Diamond Initiative

Hewlett-Packard

Nissan Motorcars

Rolls Royce Motorcars

The Dreyfuss Group

Toyota Motorcars

TUI
3. Entrepreneurship placement
Alternatively, you may be interested in starting your own business and being your own boss on a permanent, temporary, full-time or part-time basis. Or, you might want to experiment starting up a business, without too much commitment. If you aspire to be your own boss, you may be interested in the 'entrepreneurship placement' in year three, where you create a business idea, write a business plan and explore how to implement it with support from lecturers and Business Hot House mentors. Entrepreneurial talent is sought after by employers who are continuously operating in a competitive marketplace and needing to innovate. So, even if you decide that your business idea is not for you, having the experience of developing and implementing a business idea will provide valuable experiences for being an entrepreneur in the future, or an intrapreneur in the workplace. Plus, it provides an interesting talking piece on job applications, CVs and interviews.
Placement Office
The Business School has a dedicated placement office who will work with you and relevant businesses to help find the best placement match at an appropriate level and suited to your degree.
However, you are ultimately responsible for finding your own placement, but can take advantage of the team's business relationships and opportunities advertised by the placement office. Some businesses contact us to advertise their placements to students which are forward onto students.
Lewis Malcom
BA (Hons) Business Management and Marketing
"My degree definitely enhanced my employability and I found it relatively easy to find a marketing position after leaving the University of Chichester."
Study Abroad
Explore the opportunity to study part of your course abroad
As a student at the University of Chichester, you can explore opportunities to study abroad during your studies as you enrich and broaden your educational experiences.
Students who have undertaken this in the past have found it to be an amazing experience to broaden their horizons, a great opportunity to meet new people, undertake further travelling and to immerse themselves within a new culture.
You will be fully supported throughout the process to help find the right destination institution for you and your course. We can take you through everything that you will need to consider, from visas to financial support, to help ensure that you can get the best out of your time studying abroad.
Careers
Excellent professional level graduate employment results
This BA (Hons) Business Management and Marketing degree gives you the skills needed to succeed across a range of business industries and job roles in business and specifically in marketing. Employers will value the breadth of your knowledge gained through the degree.
Our graduates are employed in a variety of marketing-related roles such as:
Product management

Digital marketing

Marketing communications

Sales

Market research

Customer service

Social marketing

Direct marketing

Public relations
Some graduates use their skills to start their own business or work in an associated field where the marketing discipline is vital in their career progression such as publishing, broadcast media, travel and tourism, event management, printing and the service industries.
Lauren
Lauren went to BMW Rolls Royce on a one-year placement between year 2 and 3 to the Client Experience and Brand Marketing department.
They were so pleased with her, Lauren secured a place on their graduate scheme and is now Visual Identity Executive at Rolls-Royce supporting the roll-out of the new brand identity to all dealerships, offices, and events across the world.
Further Study
You may decide to continue your studies to postgraduate level.
The Business School has a diverse range of postgraduate courses including:
MSc Digital Marketing

MBA

PGCE

PhD Research
University of Chichester alumni who have completed a full undergraduate degree at the University will receive a 15% discount on their postgraduate fees.
Entry Requirements
Typical offers (individual offers may vary):
UCAS
tariff points from A levels or combination with AS / EPQ / BTEC/ Cambridge Technical.
GCSEs
in English language and mathematics.
Access to HE Diploma
with at least 15 credits at Merit.
IELTS
with no element lower than 5.5.
FAQs
Frequently asked questions
Click the 'Apply now' button to go to relevant UCAS page.
What are UCAS tariff points?
Many qualifications have a UCAS Tariff value. The score depends on the qualification, and the grade you achieved.
How do I know what my UCAS tariff points are?
Head to the UCAS Tariff Points web page where you can find a tariff points calculator that can tell you how much your qualification and grades are worth.