1. Times and Sunday Times Good University Guide 2021
for courses and lecturers
2. What Uni Student Choice Awards 2020
3. Complete University Guide 2020
Overview
Learn the fundamentals of sports media coverage with a focus on esports
Our BA (Hons) Esports & Sports Media course offers hands on broadcast production and journalism experience with a key focus on the rapidly-growing esports industry.
Dive into the world of esports media
The course provides you with the fundamentals of media production within the esports sector, with a specific focus on the ever-expanding esports industry.
You will study esports team structures, branding and industry contexts alongside sports journalism, live event broadcasting and client directed production. We are also proudly sponsored by HyperX and DXRacer and more.
Study areas include
Casting

Presenting

Streaming

Video editing

Graphic creation

Online event production
Gain technical production and journalism skills
You will develop a range of technical experiences and knowledge of events coverage practice, as you learn the key principles of camera and microphone operation.
You will also examine the nature of contemporary media, how it operates, how it differs from traditional journalism, and understand the way sports narratives are organised and structured.
Work with external clients
You will have the opportunity to gain experience working in client-led sports media production, as you understand more about self-promotion, networking, career portfolio management and ways to showcase your talents appropriately.
On this course you will:
Apply broadcast production and journalism practices to the world of esports.

Develop your knowledge of technical production and equipment operation.

Learn from industry professionals and experts.

Engage in professional network-building opportunities to support your future career.

Report on local sports, including University BUCS fixtures and your own esports events.
Partnerships
As a part of the Department of Creative Industries you will benefit from our industry partnerships with companies including HyperX, DXRacer, Twitch, ARRI, and AVID, and be able to access to industry standard software such as Nuke, Maya and Houdini.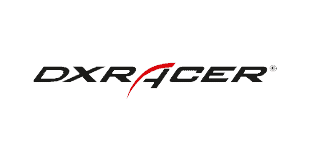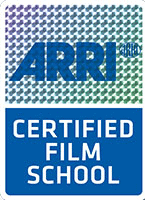 The Course
Develop your knowledge of sports media production within esports
Year One
Your first year introduces you to the history of esports and the context of its development as a commercial industry over the past few decades. You will also begin to explore the specific considerations and expectations of media production within esports.
In addition, you will begin to understand the wider aspects of sports media production and contexts, as you gain your footing with equipment operation.
Year Two
In your second year, you will examine the nature of contemporary media, how it operates and how it differs from traditional journalism, as you begin to branch out to multi-camera events and develop your sports media production skills and practice.
Year Three
Your third year provides you with wider professional networking opportunities and industry skills in event production.
You will undertake a commissioned project with an external client and work with students from other courses to deliver a one-day live event covering a number of games and competitions.
This list is indicative and subject to change.
Select a year
Introduction to Esports: History & Context
This module will introduce you to the history, development and current trends of the esports world. Esports is a rapidly growing industry, with global tournaments offering multi-million-pound prize funds and predicted growth of the sector set to explode into multiple billions in future years. You will examine how competitive gaming competitions grew from Stanford University's Spacewar competition in 1972 to the mass participation global events seen today. the module will take a specific look into the history of esports, major tournaments, events and how they will feed into future events-based modules.
Introduction to Sports Media
This module supports you as you transition into higher education. You will examine sport in various forms to consider the complex relationships between sport, media and society. You will explore sports journalism, televised sport, sport and radio, sport in film, advertising, marketing, branding and sport, sport magazines, sport in other literature and sport and the digital landscape.
Media Productions for Esports: Marketing, Casting and Content
This module promotes a range of important skills which you will develop throughout your degree. It offers a first taster into the world of media production within esports such as casting, presenting, streaming, video editing and creating graphics.
Sound and Vision
This module engages you in fundamental practice and principles of camera and microphone operation. You will learn about camera setup and preparation, camera audio setup, connectivity and microphone preparation, eyepiece function and the graticule, tripod and safe practice, safe camera handling, white balancing and exposure, basic picture composition and shot types, audio metering, monitoring and level adjustment, microphone placement, method and discipline of camera craft, in-camera shot sequencing and basic coverage. You will be assessed through a short documentary film shot in a small team.
Sports Journalism and News Culture
This module considers developments in sports journalism. You will examine the significance of sport for newspapers, address news values, explore news production and consumption, and reflect on sports reporting in new mediascapes. This module tackles the way sports narratives are organised, structured and shared and aims to enable you to both analyse and construct sports stories.
Sports Media: Video Journalism
This module helps you develop a range of professional, technical and procedural skills in video journalism. It builds on processes involved in the manufacture of audio-visual productions introduced in Sound and Vision and forges connections with the Sports Journalism and News Culture module.
Journalism and Content
This module will examine the nature of contemporary media, how it operates and how it differs from traditional journalism. You will explore online information dissemination, the technologies involved, and how they may be manipulated. You will explore the interview process as a journalistic tool and develop this as a transferable skill alongside design, online presentation, writing and understanding site traffic.
Multi-Camera Live Events
This module explores the use of multi-camera recording techniques and the management of various events. It aims to provide you with a range of technical experiences and knowledge of events practice, while developing transferable skills in creating material to a client's requirements.
Online Event Production
In this module you will immerse yourself in the world of online event production and management across two semesters. This module prepares for your final year Live Event and is an opportunity to understand the complexities behind running tournaments such as; Which game? Single or multiplayer? How many players/rounds?, and timings from start to finish. Your events will probably start as small events for closed groups, and progress during the year to be more dynamic, professional and open. You will be assessed through a reflective commentary and a portfolio of work.
Sports Media Production One: Indoor Sport
This module covers a range of aspects of sports broadcasting. You will develop appropriate industry skills in sports media production processes such as directing, camerawork, lighting, sound recording and production management. You will develop post-production skills in editing, graphics, visual effects and sound design as well as learning about reporting, researching, script supervision, anchoring, commentating and television production management as sport is transformed in the studio and across platforms. the assessment is a portfolio of work which includes a sportscast and a critical reflection on the production/post-production process, studio experience and specific practice.
Sports Media Production Two: Outdoor Sport
This module builds on knowledge gained in Sports Media Production One to develop students' skill sets in sports media production and sportscasting.
Commissioned Project: External Client
In this module, you will have the opportunity to gain experience working in client-led sports media production.
You will gain a range of necessary skills including knowledge of self-promotion, networking, career portfolio management and ways to showcase talent appropriately.
Independent Project
This module enables you to plan and execute an individual project over two semesters.
It allows you to build on knowledge developed through the course as well as the opportunity to work on a research project independently to pursue specialist interests and enhance your knowledge of media-sport relations.
Live Event Production
On this module, you will work closely with BA (Hons) Sports Media cohorts, who will provide production and event filming support, to organize and deliver a one-day live event covering a number of games and competitions. In addition, you will fully engage with events management, finding sponsorship, establishing branding and advertising the event.
Sports Broadcasting: Series Development and Commissioning
This practice-based module builds on your previous post-production experiences. You will develop advanced industry-standard skills in editing, sound design and the addition of music, graphics and other visual insertions to projects.
Teaching and Assessment
Feel the support of our expert and experienced staff
Teaching
You learn from experts in the fields of esports, creative technologies, and live event production, through a variety of scheduled lectures, seminars, skills sessions, laboratory classes and practical workshops.
You will also be expected to undertake independent study and practical group work outside of the timetabled sessions. You will be expected to read journals, books and articles relating to your studies, many of which are available in the University library.
Smaller class sizes to help your development
Our commitment to smaller class sizes allows you to feel more confident to discuss your ideas in a supportive environment and allows your tutors get to know you and how best to aid your development.
Assessment
You will be assessed through a range of assignments including:
Portfolios

Essays

Course work

Practical work

Presentations

Reflective writing

Continuous assessment
Experience
Learn in our state-of-the-art Tech Park building
Discover our £35 million Tech Park
Our Bognor Regis Campus boasts the £35m Tech Park and brings together science, technology, engineering, arts, and mathematics courses on one state-of-the-art site.
Study Abroad
Explore the opportunity to study part of your course abroad
As a student at the University of Chichester, you can explore opportunities to study abroad during your studies as you enrich and broaden your educational experiences.
Students who have undertaken this in the past have found it to be an amazing experience to broaden their horizons, a great opportunity to meet new people, undertake further travelling and to immerse themselves within a new culture.
You will be fully supported throughout the process to help find the right destination institution for you and your course. We can take you through everything that you will need to consider, from visas to financial support, to help ensure that you can get the best out of your time studying abroad.
Careers
Where you could go after your studies
Our BA (Hons) Esports and Sports Media course provides you with the skills and knowledge that can transfer to a wide range of industries and sectors, not just esports.
Potential career paths include:
Social media

Video graphics

Journalism

Marketing and advertising

Television/film production
Key stats about the esports industry
The esports sector has grown at an annual average rate of 8.5% between 2016 and 2019.

The esports sector in the UK earned an estimated £60m in revenue in 2019, just under 8% of the global market (£745m). Which has translated into jobs growth.

The sector supported over 1,200 jobs in 2019. The UK esports sector represents just under 8% of the global market. The UK esports sector supported £111.5 million in Gross Value Added (GVA) in 2019.

The esports services industry includes companies and organisations in the UK that are engaged in the provision of esports tournaments, leagues and teams. It excludes streaming platforms and games publishers.

The 18 leading companies and organisations comprising the UK's esports services industry directly employed an estimated 328 FTEs in 2019, and generated direct GVA of £47m.

Including indirect and induced economic impacts, the esports services industry generated a total of 915 FTEs of employment and £84.4m in GVA for the UK economy in 2019.
Postgraduate study options at the University of Chichester include:
MA Screen Acting

MA Composition for Film, TV and Games

PGCE

PhD Research
University of Chichester alumni who have completed a full undergraduate degree at the University will receive a 15% discount on their postgraduate fees.
Entry Requirements
Typical offers (individual offers may vary):
UCAS
tariff points from A levels or combination with AS / EPQ / BTEC/ Cambridge Technical.
IELTS
with no element lower than 5.5.
If you are a mature applicant who does not have the standard entry requirements listed below, you will be asked to submit a 'non-standard entry portfolio' to demonstrate your readiness for higher education.
FAQs
Frequently asked questions
Click the 'Apply now' button to go to relevant UCAS page.
What are UCAS tariff points?
Many qualifications have a UCAS Tariff value. The score depends on the qualification, and the grade you achieved.
How do I know what my UCAS tariff points are?
Head to the UCAS Tariff Points web page where you can find a tariff points calculator that can tell you how much your qualification and grades are worth.