UK higher education institution
for courses and lecturers
rating for inclusiveness, teaching and facilities
Overview
Discover sports media and find a path that suits you
This BA (Hons) Sports Media degree will give you a real insight into the world of sports media. You will explore topics including sports journalism, camera operations, editing, commentary, graphics and more, and graduate ready to have an impact on the industry.
This degree offers an immersive experience. You will combine practical experience, theory and cultural studies to develop the high level of industry skills you need to pursue a career in sports media. As well as graduating with in-depth industry knowledge you will have key transferable skills such as creative problem solving, project management, critical thinking and knowledge of appropriate research practices. These skills are essential within and outside media-sport related industries.
You will study the media coverage of sport, reflect on the cultural and social significance of sport, explore interdependent relationships between sport and the media, and examine sports communication in the digital landscape.
The course focuses on providing practical experience of working in sports media production. You will join a vibrant community of people interested in sport and the media to build your skill sets in particular specialisms. You may choose to focus on reporting, producing, camera operations, directing, editing, presenting, marketing, social media or a combination of these options.
In your first year you will have the chance to visit Wimbledon and explore their media facilities.
You will have opportunities to work with sports clubs including the University's teams and Chichester City FC. Work by previous students has been published in local media outlets and even broadcast on the BBC and BT Sport.
During the course you will learn from industry experienced lecturers and visiting sports journalists, professionals in television sport and radio, digital media specialists and sports marketers. Previous guest speakers include:
Steve Wilson – Match of the Day Commentator
Ryan Morgan – Social Media Executive, Bristol City FC
Ben Welch – Writer, Editor, Producer and Head of Video, FourFourTwo and Lead Channel Manager, SPORTbible
Vivien Morgan – Pioneer in video and mobile journalism
Sam Mason – Chelsea TV, Sky Sports and television sport graphics company Reality Check Systems
Mike Costello – BBC Boxing and Athletics Correspondent
Steve Bone – Chichester Observer Sports Editor.
In your final year you will engage in a range of independent and group projects and work on client-led sports media productions and commissions. These projects will help prepare you for your future career by improving your self-promotion skills, providing networking opportunities and supporting your portfolio to help you showcase talent to prospective employers.
Past Guest Speaker: Steve Wilson
On this course you will:
Explore topics including sport journalism, sports photography, social media and camerawork.
Report on local sports including University BUCS fixtures.
Be able to take part in trips and network with sports media professionals.
Learn from industry professionals and guest speakers.
Have the opportunity to visit Wimbledon and explore their media facilities.
Engage in commissioned projects and work placements.
Partnerships
As part of the Department of Creative Industries you will benefit from our industry partnerships with companies including HyperX, DXRacer, Twitch, ARRI, and AVID, and be able to access to industry standard software such as Nuke, Maya and Houdini.
Partnerships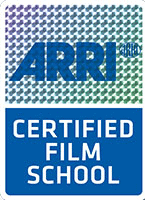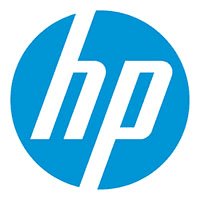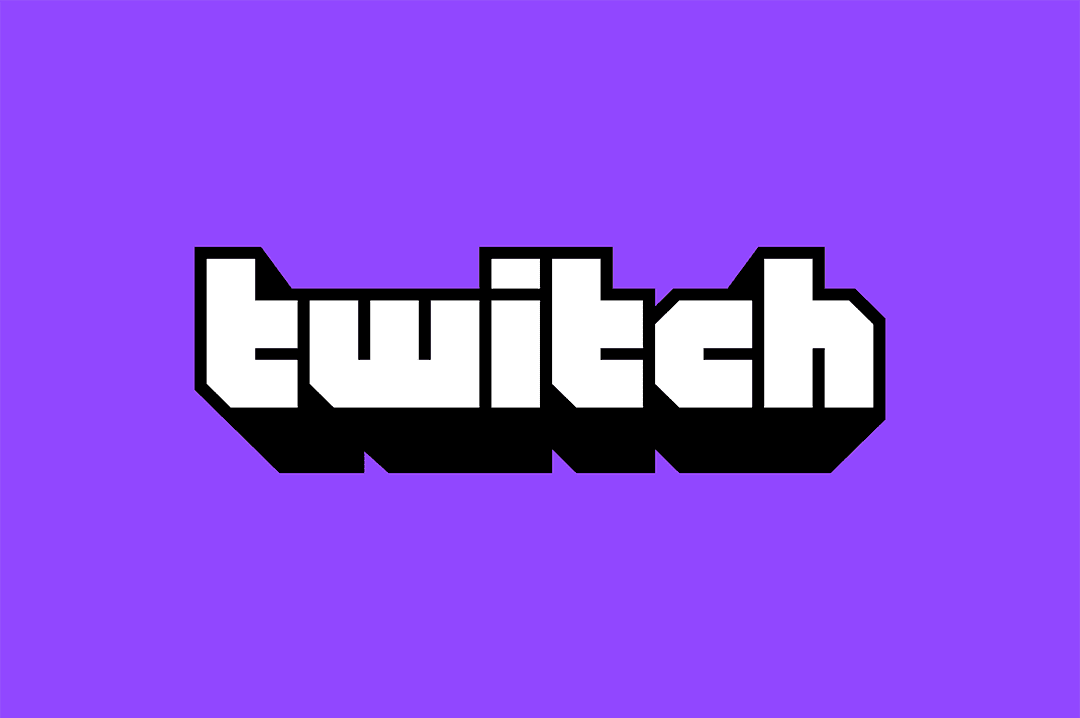 Teaching and Assessment
How you will learn
Most of your scheduled teaching activities will be in the Tech Park at Bognor Regis campus but you will also have some sessions on the Chichester campus.
The Course
What you will learn
You will study a selection of core modules. Each module is worth a number of credits and is delivered differently, depending on its content and focus of study.
Throughout your studies you will build your skills and particular specialisms. These could include reporting, producing, camera operations, graphics, editing, presenting, marketing or working with social media.
This list is indicative and subject to change.
Select a year
Introduction to Sports Media
This module supports you as you transition into higher education. You will examine sport in various forms to consider the complex relationships between sport, media and society. You will explore sports journalism, televised sport, sport and radio, sport in film, advertising, marketing, branding and sport, sport magazines, sport in other literature and sport and the digital landscape. This module will develop your understanding of the concepts, issues, critical perspectives and methodologies that constitute our approach to learning, studying and teaching sports media. You will be assessed through a textual analysis and reflective comments, and an illustrated essay.
Introduction to Sport and Society
This is a sociological module that will introduce you to some of the key classical sociology concepts that demonstrate how sport is shaped by social forces. Through a social and cultural analysis of selected themes and issues in sport, the module will also provide you with an awareness of key social identities and how these affect our participation in sport.
Practice Toolkit
This module is designed to provide a foundation 'toolkit' of practical skills to aid understanding of current creative media industries. Students will be introduced to a range of technical and procedural skills including audio, video, photography, web and digital design. These skills will develop their understanding of the processes involved in the manufacture and delivery of audio-visual presentations within the creative industries. It aims to develop transferable skills in information technology.
Sound and Vision
This module engages you in fundamental practice and principles of camera and microphone operation. You will learn about camera setup and preparation, camera audio setup, connectivity and microphone preparation, eyepiece function and the graticule, tripod and safe practice, safe camera handling, white balancing and exposure, basic picture composition and shot types, audio metering, monitoring and level adjustment, microphone placement, method and discipline of camera craft, in-camera shot sequencing and basic coverage. You will be assessed through a short documentary film shot in a small team.
Sport and Television
This module explores various relationships between sport and television. You will use a range of critical approaches within television studies to examine sports broadcasting, television culture and the global media sport network. You will be assessed through two case studies.
Sports Journalism and News Culture
This module considers developments in sports journalism. You will examine the significance of sport for newspapers, address news values, explore news production and consumption, and reflect on sports reporting in new mediascapes. This module tackles the way sports narratives are organised, structured and shared and aims to enable you to both analyse and construct sports stories. You will be assessed through an analysis and a portfolio of sports stories.
Sports Media: Video Journalism
This module helps you develop a range of professional, technical and procedural skills in video journalism. It builds on processes involved in the manufacture of audio-visual productions introduced in Sound and Vision and forges connections with the Sports Journalism and News Culture module. You will be assessed on your ability to work independently on an electronic news gathering project.
Sport and Film
In this module you will examine films and documentaries that focus on sport, an athlete or a particular sports event. You will locate films in relevant contexts and tackle a range of approaches in film studies, cultural studies and narrative studies. The assessment features an essay about a specific sport film alongside a textual analysis, shot list and critical evaluation of a short sequence from a tutor-selected sport drama.
Sports Media Production One
This module covers a range of aspects of sports broadcasting. You will develop appropriate industry skills in sports media production processes such as directing, camerawork, lighting, sound recording and production management. You will develop post-production skills in editing, graphics, visual effects and sound design as well as learning about reporting, researching, script supervision, anchoring, commentating and television production management as sport is transformed in the studio and across platforms. The assessment is a portfolio of work which includes a sportscast and a critical reflection on the production/post-production process, studio experience and specific practice.  
Journalism and Content
This module will examine the nature of contemporary media, how it operates and how it differs from traditional journalism. You will explore online information dissemination, the technologies involved, and how they may be manipulated. You will explore the interview process as a journalistic tool and develop this as a transferable skill alongside design, online presentation, writing and understanding site traffic.
MediaSport 2.0 and Beyond
This module examines the significance of the internet and new media technologies in sports media. Key issues concerning production, consumption, identity, political economy, co-optation, participatory culture, user-generated content, convergence, commerce, social media and gaming will be examined in relation to relevant networks, practices and relationships that shape the twenty-first century sports media landscape. 
Independent Project: Dissertation 
In this module you will plan and execute an individual project over two semesters. You will build on the knowledge you gained in previous years and have the opportunity to work on a research project that pursues your interests, enhancing your knowledge of media-sport relations. You will be assessed through your individual project.
Sports Broadcasting: Series Development and Commissioning
This practice-based module builds on your previous post-production experiences. You will develop advanced industry-standard skills in editing, sound design and the addition of music, graphics and other visual insertions to projects. You will be assessed through a 15 minute pitch and a portfolio of work.
Commissioned Project: External Client
In this module you will have the opportunity to gain experience working in client-led sports media production. You will gain a range of necessary skills including knowledge of self-promotion, networking, career portfolio management and ways to showcase talent appropriately. You will be assessed through a critical reflection and a portfolio of work.
Sports Broadcasting: Studio Production
This practice-based module builds on your previous production experiences. You will develop advanced industry-standard skills associated with television studio production and project management and be assessed through a studio production project portfolio.
Commissioned Project: Internal Client
In this module you will gain experience of client-led production in different dimensions in the world of sport, such as the sport awards show. You will be assessed through a portfolio of work.
Work Placements
Gain practical experience
Completing a work placement during your studies will give you the opportunity to apply the skills you learn during your degree in the industry. This experience will help to build your CV and show employers that you already have industry experience when you graduate.
You may choose to complete an industrial placement year.
Placements years usually take place between your second and third years of study. You will spend one year working with a company in industry before returning to the University to complete your final year. This effectively extends your studies by one year. The placement will be a paid position, with pay at or above the national minimum wage.
Placement years are competitive. We will support you in finding and applying for a suitable placement, but we are unable to guarantee placements.
Study Abroad
You may complete an international or European exchange as part of your studies. You may choose to undertake an exchange for one semester or a whole year at one of our partnership institutions.
Careers
What you could do after the course
This BA (Hons) Sports Media degree gives you the necessary skills to succeed in the workplace after you graduate. Sports media is a broad area with a thriving job market. When you graduate you could take part in graduate programmes, trainee schemes or apprenticeships presented by key broadcasters across a range of positions.
Most sports organisations have media officers and there are many additional roles in marketing, branding, sponsorship or advertising.
You could work in:
Graphics

Social media

Journalism

Marketing and advertising

Photography

Television/film production
Further Study
You may decide to continue your studies with a postgraduate journalism qualification or something else.
Postgraduate study options available at the University of Chichester include PGCEs and masters degrees:
MA Screen Acting

MA Composition for Film, TV and Games

PGCE

PhD Research
University of Chichester alumni receive a discount on postgraduate fees.
Course Costs
For further details about fees, please see our Tuition Fees page.
For further details about international scholarships, please see our Scholarships page.
Entry Requirements
Typical offer:
UCAS
tariff points from A levels or combination with AS / EPQ / BTEC/ Cambridge Technical.
International Baccalaureate
IELTS
with no element lower than 5.5
FAQs
Frequently asked questions
Click the 'Apply now' button to go to relevant UCAS page.
What are UCAS tariff points?
Many qualifications have a UCAS Tariff value. The score depends on the qualification, and the grade you achieved.
How do I know what my UCAS tariff points are?
Head to the UCAS Tariff Points web page where you can find a tariff points calculator that can tell you how much your qualification and grades are worth.
When does this course start?
This course starts in September 2022.