1. Times and Sunday Times Good University Guide 2021
for courses and lecturers
2. What Uni Student Choice Awards 2020
3. Complete University Guide 2020
Overview
Explore all aspects of esports and discover the right part of the industry for you
Discover all aspects of esports including strategy and gaming, psychology, business, and event management. Explore the esports industry as a whole while you focus on your personal development and employability.
This BA (Hons) Esports degree will give you an overview of esports and help to define your career by introducing you to different aspects of the growing industry. This is ideal if you are passionate about esports but unsure about how to use your passion, or what section of the industry is right for you.
This course is highly practical and examines the physical and psychological impacts of extensive gaming. You will explore event promotion and management, stage online and live room competitions, and gain an understanding of commercial sponsorship opportunities, marketing and other business aspects of the industry.
You will investigate current issues and trends relating to ethics and codes of conduct, player management and coaching, and the impact of immersive gaming experiences of virtual and augmented reality.
This degree examines esports from a number of perspectives:
Competitive gameplay
Sports science
Psychology
Event production
Business
Competitively, you will have opportunities to participate in live and online single and multiplayer games events across titles including Counter Strike, FIFA, League of Legends and Project Cars. Past students have represented us in the NSE British University Esports Championship and The Nuel as part of the University esports team, the Chi Challengers. You will develop your gaming in skills sessions and study strategic and tactical thinking to enhance your gameplay.
Explore topics including game analysis and observation, events, sports journalism, marketing, business of esports, sports science, physicality and nutrition in gaming, and psychology.
On this course you will:
Explore the physical and psychological effects and impact of extensive gaming.
Discover business, event management, marketing and commercial sponsorship.
Develop your strategy and gaming skills, coaching and player management.
Be able to compete in single and multiplayer games events, both live and online.
Be able to compete with the University esports team, the Chi Challengers.
Have opportunities to attend esports events with the University — with the potential to go backstage and meet players and business professionals.
Prepare for your career in the esports industry.
Partnerships
As a part of the Department of Creative Industries you will benefit from our industry partnerships with companies including HyperX, DXRacer, Twitch, ARRI, and AVID, and be able to access to industry standard software such as Nuke, Maya and Houdini.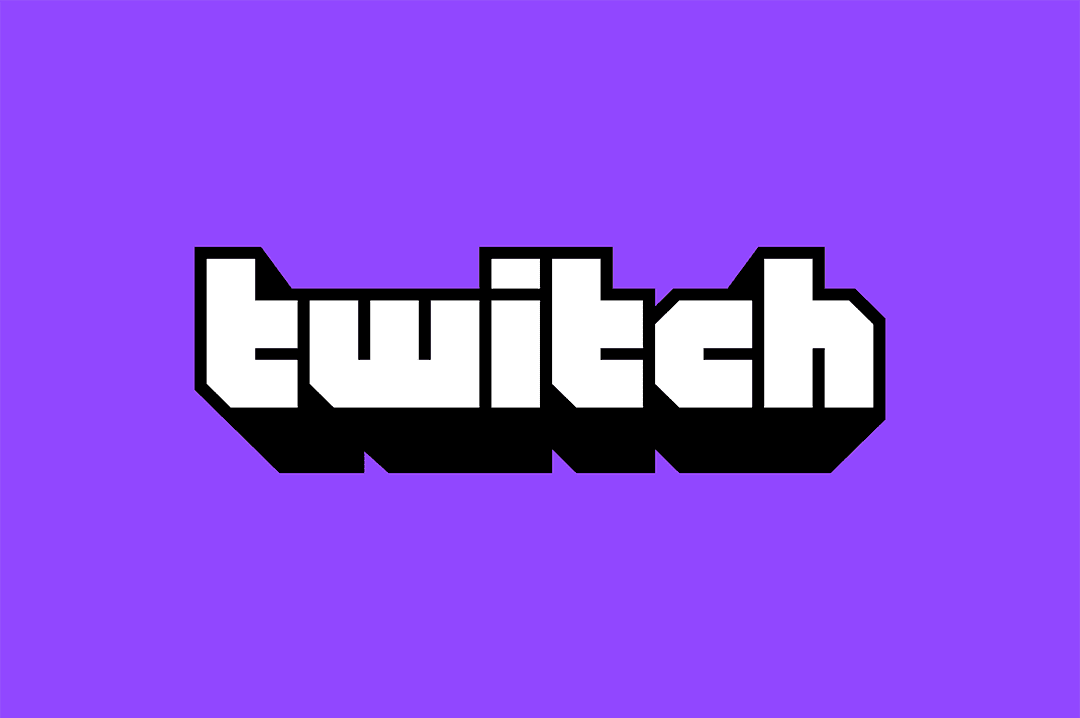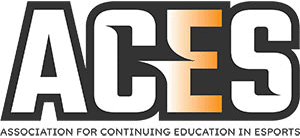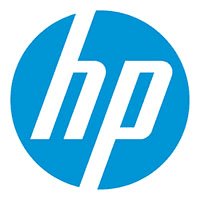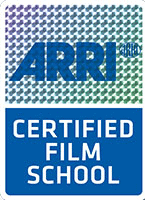 Teaching and Assessment
How you will learn
You will learn through lecturers, seminars, skills sessions, lab classes and practical workshops, with typical class sizes up to 25 students.
You will be assessed through a range of assignments including:
Portfolios
Essays
Course work
Practical work
Presentations
Reflective writing
Skills observation
Continuous assessment with tutor and peer feedback
The Course
What you will study
You will study a selection of core and optional modules in each year. Each module is worth a number of credits and is delivered differently, depending on its content and focus of study.
This list is indicative and subject to change.
Select a year
Introduction to Esports Events
This module introduces you to the history, development and current trends of the eSports world, with a particular focus on staged live tournaments and events. You will examine how competitive gaming competitions grew from Stanford University's Spacewar competition in 1972 to the mass participation global events seen today. The module will take a specific look at major tournaments and how they are staged and will feed into future events based modules later in the course. You will be assessed through an event plan proposal.
Business of Esports
Esports is a rapidly growing industry, with global tournaments offering multimillion pound prize funds and predicted growth of the sector set to explode into multiple billions in future years. This module examines the business approaches used across the esports industry. You will explore the structures regarding business, the emergence of venture capitalist involvement, the role technology plays, the quest for Olympic recognition, publishers and developers, professional leagues and regulatory bodies. You will also consider the career opportunities opening up within this industry. You will be assessed through an essay.
Game Analysis
You will discover the importance of game analysis to enhance future performance, coaching and management within esports. In addition to these roles, game analysis is essential to authenticity for broadcasters, shoutcasters and journalists. The opportunity to visualise and analyse what is going on during matches and dive into the action post-match is secured by the amount of data available for esports analysts and players. The module will underpin much of the coaching approaches explored through the Skills Development modules at all levels. You will be assessed through a critical commentary and an analytical report.
Skills Development 1; Individual and Team-based Games
This module focuses on single and multiplayer games from a player's perspective, aiming to enhance individual skillsets and harness a greater understanding of the need to work in unity across a number of multiplayer titles. You will examine a wide range of single and multiplayer titles, exploring the best strategic approaches, reflecting on your performance, and implementing new ideas based on an emerging understanding of analysis. You will be assessed through a journal and a portfolio of work.
Sports Science; 'Flow State'
In this module you will explore 'flow' in positive psychology, which also known as being in the 'zone'. Flow is a mental state of operation where a person is fully immersed in a feeling of energized focus, full involvement, and enjoyment in the activity they are performing. Flow is characterized by being completely absorbed in what you are doing, and the resulting loss in your sense of space and time. In eSports the 'flow state' enables players to react and implement moves more quickly and effectively. This module also introduce aspects of research involving sports science such as nutrition, brain activity analysis, personal behaviours and preparation. You will be assessed through a report or case study.
Information, Communication and Cultural Development
In this module you will explore the significance of the major global media entertainment trend of eSports at a time when the industry has seen dramatic socio-cultural and economic growth. You will engage with methodologies from a variety of disciplines including Sports Studies and Media and Communications. This module emphasises eSports as a burgeoning field of study in digital game culture and you will explore many social and political issues surrounding eSports and debate current topics relating to cultural development and impact. You will be assessed through a portfolio of work or multi media equivalent.
Sports Journalism and News Culture
This module considers developments in sports journalism. You will examine the significance of sport for newspapers, address news values, explore news production and consumption, and reflect on sports reporting in new mediascapes. This module tackles the way sports narratives are organised, structured and shared and aims to enable you to both analyse and construct sports stories. You will be assessed through an analysis and a portfolio of sports stories.
Skills Development 2: Strategy and Gameplay
This module builds on Skills Development 1. You will continue to develop your awareness of analysis and strategy with a focus on the opposing players/teams in team-based and individual payer gaming, and how to plan strategic performances in response to the strengths and weaknesses of your opposition. You will develop a reflective approach to analysing personal performance strengths and weaknesses to identify the skills you need to train to improve your gameplay.
Motorsport and Simulation
Competitive motorsports invests heavily in the development of racing simulators for driver training and performance evaluation. In the world of eSports, 'authentic' racing simulation games are being used in professional manufacturer-sponsored competitions, with the best players being given opportunities to crossover into 'real' motorsport. This module explores the genre of motorsports simulation from multiple perspectives: how they are developed; the complex relationships between the 'real', the 'simulated' and the 'ludic'; and how simulator training translates to real world driver performance. You will be assessed through research and a report.
Sports Science; Physicality of Gaming
In this module you will explore the physical demands of the esport player in competition as you work to define the requirements for optimal participation and performance in esports. You will explore the physical demands and preparation for esports performance and consider the role of the central nervous system, energy demands, nutrition, repetitive movements and endurance activities. You will discuss athletic esports demands and training with a focus on the metabolic, neuromuscular, neuroendocrine and cardiovascular systems of the human body to develop knowledge on the nature of esports performance. You will be assessed through a scientific report.
Online Event Production
In this module you will immerse yourself in the world of online event production and management across two semesters. This module prepares for your final year Live Event and is an opportunity to understand the complexities behind running tournaments such as; Which game? Single or multiplayer? How many players/rounds?, and timings from start to finish. Your events will probably start as small events for closed groups, and progress during the year to be more dynamic, professional and open. You wil be assessed through a reflective commentary and a portfolio of work.
Ethics and Codes of Conduct
As a major growing activity with ambitions to be recognized as a sport, eSports faces a number of issues regarding conduct and authenticity. This module explores the range of emerging player and team Codes of Conduct from games companies, leagues, events promoters and national governing bodies. You will discuss a number of ethical questions concerning behaviours, drug taking for enhancing performance, social interactions and expectations of players and audiences alike. You will also examine the possible wide ranging implications for the industry if esports is granted Olympic status. You will be assessed through a proposal.
Industry Engagement and Conventions
In this module you will learn about the vibrant and continuously changing ways in which the media industries are promoted and discussed in trade shows, eSports events, fan conventions, conferences, and festivals. This module encourages you to explore the emerging media markets within a range of promotional contexts and to use your knowledge to to inform your career plans. You will be assessed through a portfolio.
Skills Development 3: Coaching, Management and Performance
This final skills module focuses on the role of the coach and manager and their impact on performance. Using the skills you gained in previous modules you will analyse and reflect on number of games as you coach and manage your team/s in and out of competition. You are expected to show professionalism at all times and clear leadership qualities as you develop a much deeper understanding of the role and the importance of team work to achieve successes above targets.
Drone Racing
Taking a page from competitive gaming, quadcopter racing pilots are self-organizing into leagues and growing their competitions into a fully-fledged spectator sport. With very clear similarities to esports, drone racing offers another opportunity for gamers to develop careers and skills. You will be trained in drone piloting and have the opportunity to gain a drone pilot license at the conclusion of the module. You will also analyse this emerging sector and look at what esports and drone racing can learn from each other.
Live Event Production
This module builds on the Online Event Production module and your experiences attending EGX and other large scale live competitions. You will work closely with BA Sports Media students, who will provide production and event filming support, to organize and deliver a one-day live event covering a number of games and competitions. You are expected to fully engage with the event management, finding sponsorship, establishing branding and advertising the event.
Sports Science: Psychology of Esports
One of the fundamental concerns of sports psychologists and coaches is enabling an athlete to perform to their potential in training and competition. Researchers and practitioners must understand the psychological pressures inherent in training and competition and the potential consequences of these pressures to support athletes appropriately. Given the team nature of Esports, you must also consider the factors which impact the effectiveness of group functioning and the potential consequences to group performance. In this module you will develop your understanding of the psychological demands of training and performance and explore how these demands can be managed, regulated and controlled.
Immersive Technologies and the Competitive Game Player
Professional esports players are using virtual and augmented reality devices and more sophisticated and realistic haptic controllers for training and competition. As their place in esport grow, so does the need to understand how these devices impact players in terms of their competitive physical performance, psychology and emotional response, and depth of immersion. On this module you will investigate the complex relationships between the competitive game player and new audio-visual and haptic technologies.
Facilities
Use industry software and equipment
Work Placements
Gain practical experience
You will have the opportunity to choose a placement module and complete work in industry during your second year if you can secure work at a relevant company arises. We will support you in your search and application. Industry experience gives you the opportunity to put your studies into practice and use the skills you develop on your course. Undertaking a placement also helps improve your CV and shows employers that you have completed work in industry when you graduate.
Industrial Placement Year
You could choose to complete a placement year.
Placements years usually take place between your second and third years of study. You will spend one year working with a company in industry before returning to the University to complete your final year. This effectively extends your studies by one year. You placement will be a paid position, with pay at or above the national minimum wage.
Placement years are competitive. We will support you in finding and applying for a suitable placement, but we are unable to guarantee placements.
Study Abroad Opportunities
You will be able to complete an international or European exchange as part of your studies. You could undertake an exchange for 1 semester or a whole year at one of our partnership institutions in Canada, USA, Sweden, Portugal, Israel, Norway or elsewhere.
Careers
Where you could go after your studies
Esports is a diverse industry with many aspects and professions. You could start your career as a player and retire into team management, coaching or business strategy. This BA (Hons) Esports degree gives you an overview of all aspects of the industry to prepare you for your career. 
You could work in:  
Business strategy

Marketing

Event management

Team management

Playing

Coaching
The Esports Industry
The esports industry is predicted to have a $495 million total global audience in 2020.
The UK is part of the global esports growth story, with UK esports estimated to have grown at an annual average rate of 8.5% between 2016 and 2019. Esports has a $1.1 billion predicted total revenue in 2020 which is an annual growth of 15.7%
(Source: 2020 Global Esports Market Report, Newzoo)
Entry Requirements
Typical offers (individual offers may vary):
UCAS
tariff points from A levels or combination with AS / EPQ / BTEC/ Cambridge Technical.
IELTS
with no element lower than 5.5.
If you are a mature applicant who does not have the standard entry requirements listed below, you will be asked to submit a 'non-standard entry portfolio' to demonstrate your readiness for higher education.
FAQs
Frequently asked questions
Click the 'Apply now' button to go to relevant UCAS page.
What are UCAS tariff points?
Many qualifications have a UCAS Tariff value. The score depends on the qualification, and the grade you achieved.
How do I know what my UCAS tariff points are?
Head to the UCAS Tariff Points web page where you can find a tariff points calculator that can tell you how much your qualification and grades are worth.
When does this course start?
This course starts in September 2022.