UK higher education institution
1. Guardian University Guide League Tables 2022
2. WhatUni Student Choice Awards 2020
rating for inclusiveness, teaching, and facilities
3. QS Stars University Rating
Overview
Discover the role of media in society
We live in a media saturated world in an age where people are far less confident in the media than they used to be. We remain heavily reliant on technology and media outlets, but we remain in a period of uncertainty about the role of media in our lives.
This BA (Hons) Media and Communications degree explores this multi-disciplinary subject in depth. You will develop your critical analysis and employability skills to prepare for work in media and the creative industries, graduating with highly marketable skills and a specific media knowledge.
This is an industry-facing course with a mix of theory/history and practical training opportunities. You will learn to critically analyse how the media reflects and influences the political, personal, social and cultural landscape and be able to study specific modules from across the department including Screenwriting or Sports Media. You could choose to study topics including journalism, marketing, branding and advertising, as well as the study of film and television, popular music, and web-based technologies.
This degree focuses on developing your self-reflection and practical workplace skills, which you can put into practice on a work placement as part of the course.
As a student within a community of undergraduates you will develop your teamwork skills, take part in multi-camera live-event filming, study trends in contemporary media cultures, and have the opportunity to work within a vibrant cultural hub of actors, dancers, filmmakers, composers, orchestras, scriptwriters and choreographers.
On this course you will:
Discover how to critically analyse the media in terms of the political, personal, social and cultural landscape.
Study a broad range of topics with the option to focus on specialisms later in your degree.
Develop practical and critical skills.
Share modules with students from other courses including Digital Film Production, Screenwriting, Sports Media, Esports, 3D Animation and Visual Effects.
Enhance your transferable skills such as organisation, time management, communication, working in a group, research and IT.
Learn from experienced staff and creative industry guest speakers – including speakers from film, tv, music and gaming.
Partnerships
As a part of the Department of Creative Industries you will benefit from our industry partnerships with companies including HyperX, DXRacer, Twitch, ARRI, and AVID, and be able to access to industry standard software such as Nuke, Maya and Houdini.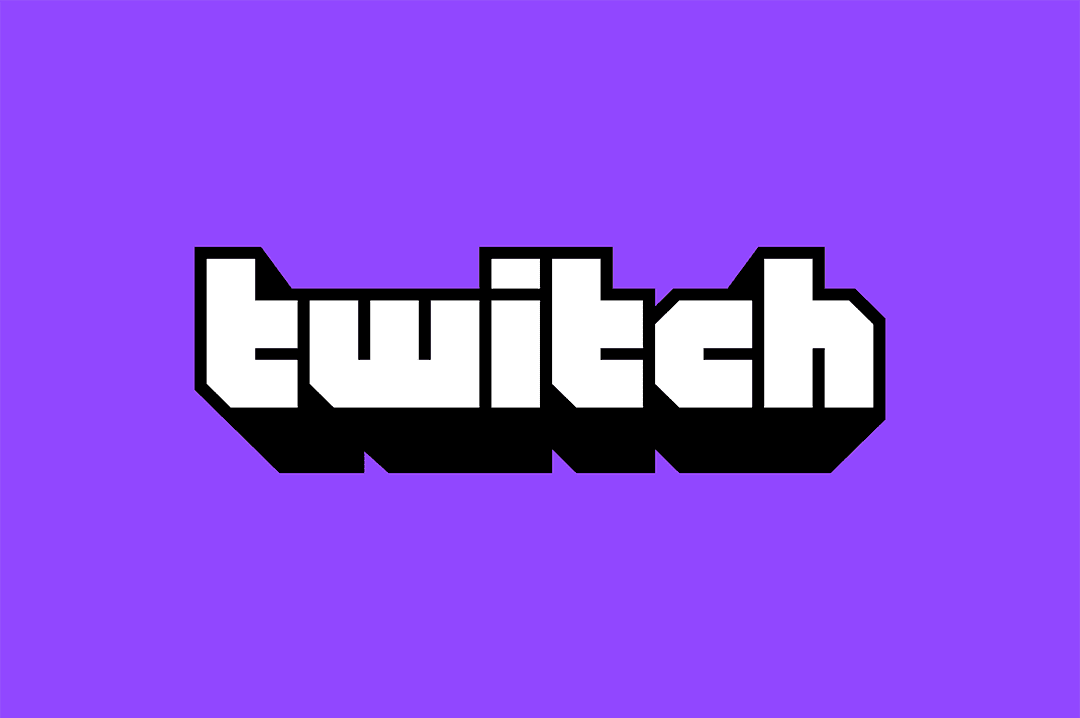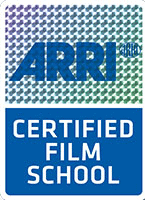 Teaching and Assessment
How you will learn
You will learn through scheduled teaching activities including lectures, seminars, skills sessions, technical classes and practical workshops. Outside of scheduled teaching hours you will manage your own time and complete independent study and practical work for individual and group projects.
You will be assessed through a range of assignments including:
Essay
Video essay
Group and individual
Presentations
Creative pitch
Research workbook
Report
Short film making
Podcasts
Workload and assessments
The Course
What you will study
You will study a selection of core and optional modules in each year. Each module is worth a number of credits is delivered differently, depending on its content and focus of study.
This list is indicative and subject to change.
Select a year
Introduction to Media & Communications
This module will support you as you transition into higher education. You will develop your understanding of some of the key concepts, issues, critical perspectives and methodologies that constitute our approach to learning, studying and teaching media. You will develop transferable skills in research and analysis.
Practice Toolkit
This module will provide a foundation 'toolkit' of practical skills to aid your understanding of the current creative media industries. You will be introduced to a range of technical and procedural skills including audio, video, photographic principles, web and digital design. These skills will develop your understanding of the processes involved in the manufacture and delivery of audio-visual presentations within the creative industries.
Music, Marketing and Promotion
You will explore the affiliation between music, PR, journalism and the marketplace. More broadly, you will explore the relationship between the entertainment industry and the media. This module aims to develop transferrable skills in marketing, arts management and effectively utilising contemporary media for promotional purposes.
Introduction to Mobile Communications
This module offers a critical study of mainstream mobile technologies and digital culture. You will explore how such technologies have transformed the personal and the political communication landscape.
Introduction to Journalism
This module develops your critical understanding of contemporary journalism from hard news to niche interest writing. You will explore different writing styles (news reporting, reviewing, opinion pieces and more) across a range of different media outlets such as newspapers, review sites and magazines and investigate narrative structure. You will explore issues such as the shifting status of journalism and consider the legal and ethical issues around the subject.
Introduction to Film Studies
This module will explore and problematise Hollywood films and independent US cinema as textual and cultural products,. You will place these in a context that traces their aesthetic and formal development to gain a firm grounding in film studies.
Journalism and Content
This module will examine the nature of contemporary media, how it operates and how it differs from traditional journalism. You will explore online information dissemination, the technologies involved, and how they may be manipulated. You will explore the interview process as a journalistic tool and develop this as a transferable skill alongside design, online presentation, writing and understanding site traffic.
Information or Disinformation
This module explores the development and influence of fake news, propaganda and conspiracy theories.
Digital Photography
This module serves as foundation for developing a technical understanding of photography.
Iconic Screen Characters
You will examine a range of iconic screen characters from film, television and gaming such as Batman, the Joker, Dorothy Gale, Ripley, Sherlock Holmes, Mary Poppins, Super Mario, Dracula, Lara Croft, James Bond, Spider-Man, Harry Potter, Bugs Bunny, Superman, or Wonder Woman. You will consider these characters in dialogue with critical and theoretical perspectives on adaptation.
Politics of Celebrity
You will explore celebrity politics in contemporary Western democracies. This module focuses on two kinds of celebrities: first, celebrities who use their celebrity status to engage in philanthropy and political activism, and second, politicians who undergo the processes of mediatised celebritisation in order to become campaign stars.
Marketing and Advertising
This module covers the essential principles of marketing and enables you to analyse and deconstruct advertising. You will develop transferable skills in the presentation and promotion of ideas and explore how the consumer marketplace works.
Documentary
The aim of this module is to consider and critically discuss the important genre of documentary, looking at a range of historical and contemporary examples to gain an understanding of the processes of production. You will be introduced to the basics of documentary through historical, theoretical and technological perspectives before creating your own research portfolio and proposal document. The focus is on research, not on production.
Global TV
This module explores the political economy of the global, national, and local television industries. You will explore aspects of global and local TV formats, transmedia marketing, distribution, consumption, audiences, and cultural and cross-cultural relevance.
Media and Communications Dissertation
This independent dissertation involves producing a substantial piece of work sustained over two semesters. You will develop transferable skills in undertaking large scale independent projects and critical reflection on the outcomes of such projects.
Global Cinema
This module examines film making outside of the USA in Europe to Asia and beyond. You will use a number of different theoretical and historical perspectives to aid in analysing and understanding films, film movements and the cultural contexts in which they are produced.
Documentary Project
You will work independently or in a small group to take a short documentary from a concept pitch to completion and screening to your tutor and peers. You will access guidance on pre-production including advice on narrative structure, ethical considerations, risk assessment, journalistic research techniques and production scheduling. You will also access guidance in practical production for documenting reality and the experiences of real people. You will navigate editing disciplines including modifying and refining narrative structure in the light of coverage acquired in the production phase and awareness of technical processes and standards in post production.
Horror
This module examines the history and development of the horror genre and explores examples from cinema, television and gaming. You will use a cross-disciplinary approach by drawing upon historical approaches and theoretical frameworks that have dominated critical responses to the genre.
Representation on Screen
This module seeks to interrogate how media representations shape the way we understand our own and others' lives in a global age. You will examine how the media construct marginalised and intersectional identities such as race, ethnicity, class, age, disability, class, gender and sexuality, and how popular knowledges and discourses are constructed, experienced and contested.
Advanced Digital Photography
The module is an opportunity to investigate and develop a range of professional creative techniques in the field of digital photography. You will draw from a broad range of production and post production practices to develop a deeper understanding of the processes involved in image capture construction and manipulation.
Campaign Writing
You will gain a foundational knowledge of campaign writing with a particular focus on adapting the story-telling powers of the screenwriter to alternative career paths post-graduation. You will explore event and online content and look at how to convey a client's intent through narrative awareness. The module aims to inform and instruct writers on the opportunities for screenwriters in business, looking at recruitment, social awareness, charity and political campaigns as well as company in-house communications.
Facilities
Use industry software and equipment
Work Placements
Gain practical experience
You will enhance your employment prospects in the fields of journalism/media writing, advertising, marketing and new media/mobile technologies by developing practical skills through placements, projects, and specific modules. 
Completing a work placement during your degree will give you the opportunity to apply the skills you will learn during your studies in the industry. This experience will help to build your CV and show employers that you already have industry experience when you graduate.  
During your second year you can choose to study a Work Placement and Career Development module, where University staff and professional associates will help you to identify suitable placement opportunities and support you to develop the employability skills you will need in the workplace. 
You could also choose to complete an industrial placement year. 
Placements years usually take place between your second and third years of study. You will spend one year working with a company in industry before returning to the University to complete your final year. This effectively extends your studies by one year. The placement will be a paid position, with pay at or above the national minimum wage.
Placement years are competitive. We will support you in finding and applying for a suitable placement, but we are unable to guarantee placements.
Study Abroad
You may complete an international or European exchange as part of your studies. You may choose to undertake an exchange for one semester or a whole year at one of our partnership institutions.
Careers
Where you could go after your studies
This BA (Hons) Media and Communications degree prepares you for a range of careers with a focus on working in film production companies, TV production studios, radio outlets, newspapers, PR firms and advertising agencies.
You could peruse a career in: 
Public relations

Teaching

Journalism

Marketing and advertising

Programme research

Television/film as a producer

Publishing
Further study
You may choose to continue your studies at postgraduate level.
Postgraduate study options available at Chichester include PGCE and Masters: 
MA Screen Acting

MA Composition for Film

MA Composition for Film, TV and Games

PGCE

PhD Research
University of Chichester alumni receive a discount on tuition fees on our postgraduate courses.
Course Costs
For further details about fees, please see our Tuition Fees page.
For further details about international scholarships, please see our Scholarships page.
Entry Requirements
Typical offers (individual offers may vary):
UCAS
tariff points from A levels or combination with AS / EPQ / BTEC/ Cambridge Technical.
IELTS
with no element lower than 5.5.
FAQs
Frequently asked questions
Click the 'Apply now' button to go to relevant UCAS page.
What are UCAS tariff points?
Many qualifications have a UCAS Tariff value. The score depends on the qualification, and the grade you achieved.
How do I know what my UCAS tariff points are?
Head to the UCAS Tariff Points web page where you can find a tariff points calculator that can tell you how much your qualification and grades are worth.
When does this course start?
This course starts in September 2022.