Health and social workers call for more bereavement support for children and families facing death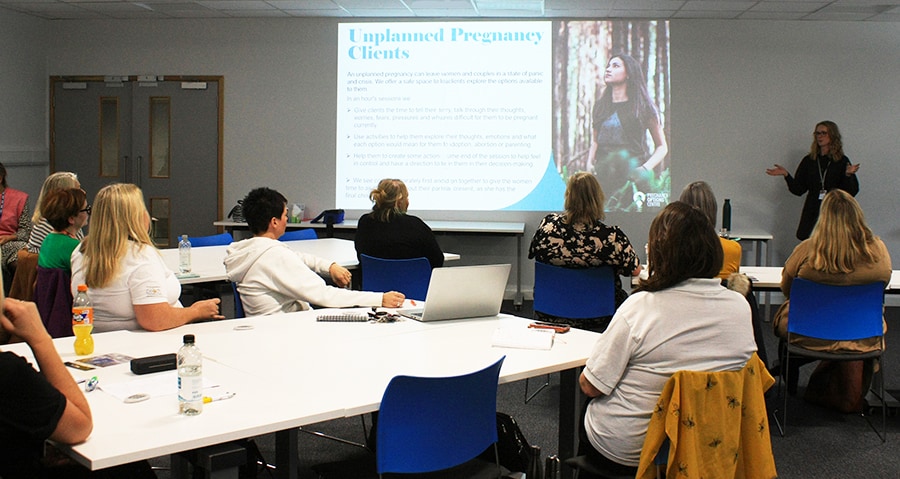 Healthcare practitioners met on south coast to discuss how to support people seeking help for bereavement and to highlight services available
Event aimed to create stronger connections between services to best support families and children
Child Bereavement Forum brought together care professionals from hospitals trusts, community organisations and charities
Healthcare and social workers from across the south coast of England have joined together to discuss how best to support families who have faced child death.
The conference, hosted by the University of Chichester, explored plans to create stronger connections between services available to help bereaved people in the region and the wider UK.
The Child Bereavement Forum saw nearly 50 healthcare professionals join from acute trusts, community organisations and charities, many of which have seen patient referrals increase since the Covid pandemic, according to its speakers.
Co-organiser Marie Price, a senior Social Work lecturer at the University, said: "Child bereavement is an incredibly challenging subject in any context – but we are fortunate in the UK to have excellent support networks for families who have faced death.
"We do, however, still have some way to go to make these services better known to people who are experiencing grief. Networking events such as these are important as they create impact – not just among the professionals here but for the people they support."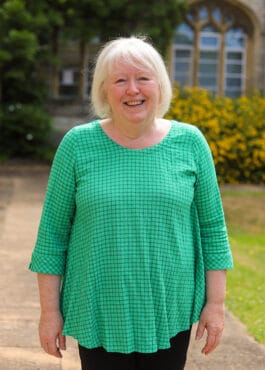 The conference was the fourth of its kind hosted by the University of Chichester since 2015 which focus on bereavement among vulnerable groups, including dementia patients and people with learning disabilities.
Speakers at the latest event, which included forum creator and former nurse Annette Lawrence Owen, provided workshops and presentations to share knowledge, encourage discussion, and develop dialogue among professionals around child death and bereavement.
Among the guests was Efrem Brynin from Sussex-based charity Strongmen, which supports men who feelings are "often overlooked" when someone close to them dies, he said.
Efrem added: "Men have always been taught to man-up and supress their emotions when it comes to death – we are working to change that. There has been a shift in how many people engaged with us since Covid, and we had a list of around 800 during the pandemic."
Fellow speaker Anna Madge, a practitioner at Pregnancy Options Centre, which provides counselling service for unplanned pregnancies or loss, has also seen rates of people seeking help rise since lockdown.
She added: "Throughout Covid, people obviously become more isolated from each other – but what we've seen since is more people reaching out to us. We are now receiving 100 referrals each month which is higher than what we usually experience in the 25 years we have operated."
The child bereavement conference was hosted in the University of Chichester's new School of Nursing and Allied Health, which opened last year with the intention of developing hundreds of new health practitioners by 2025.
Doffey Reid, Child Death Review Lead for NHS Sussex who co-organised the event with Marie Price. said: "So many people died during Covid that conversations around death and bereavement unsurprisingly became a more open conversation.
"Grieving is a natural thing – but doing it badly can destroy lives, so that most important thing we can do as professionals is learn how to best support people through that process. This conference helped healthcare practitioners better understand how other services work, and we intend to host more events like these in the future."
For more about the Child Bereavement Forum event contact Marie Price at m.price@chi.ac.uk.