Professor in Management and Organisational Learning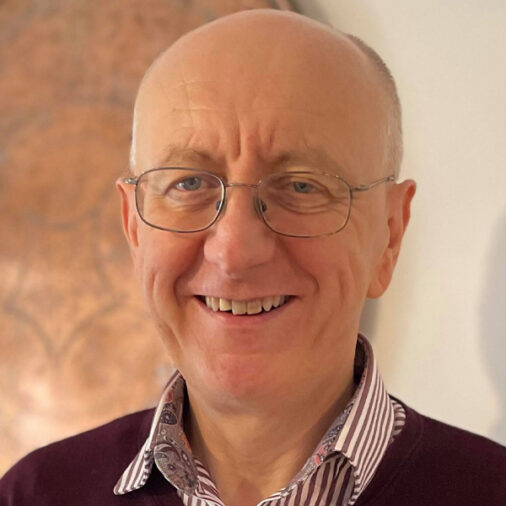 Rob's areas of interest includes leadership, organisation development, decision making and ethics. This led Rob to write Organisation Development: A Bold Explorer's Guide (2018, published by Libri) with James Traeger and The Social Development of Leadership and Knowledge (2013, published by Palgrave Macmillan) with Douglas Board. In 2019 Rob Was nominated as HR Thinker of the Year by HR Magazine.
Rob has a doctorate in healthcare policy, focusing on the interaction between policy and frontline practice.   This was gained whilst working as Head of Strategic Change for a large NHS organisation where he worked closely with the Department of Health on a national healthcare initiative.  In addition to 14 years in a variety of NHS management positions, Rob has 8 years experience in consultancy working with clients ranging from investment banks, civil aviation, the Ministry of Defence to commercial property.
In between working for the NHS and joining Chichester University in 2013 Rob held academic roles with Cass Business School and London Metropolitan University in subjects such as healthcare, management and leadership.
Professional
between us that are often missed in favour of models, frameworks and over-arching theories.
Rob believes that for education to be effective we need to move beyond what is comfortable – student and lecturer alike.
Publications
Consultancy work
Rob has also carried out a project funded by Roffey Park on the subject of trust in organisations, collecting conversations and narratives of people's experiences.
Other funded research and leadership and social work leadership with the Colebrook Centre and Cass Business School.
Rob worked on the King's Fund report for Cass Business School on complexity in leadership and the implications this has for healthcare.
Chichester District Council, Evaluation of the Choose Work scheme on behalf of Chichester in Partnership.
Publications – books
Traeger J and Warwick R (2018) Organisation Development: Bold Explorer's Guide. Oxford: Libri Publishing.
Warwick R and Board D (2013) The Social Development of Leadership and Knowledge – A Reflexive Inquiry into Research and Practice. Basingstoke: Palgrave Macmillan
Publications – recent papers
Warwick, R., McCray, J., & Palmer, A. (forthcoming). Collaborative Autoethnography: Its Use and Revelations in Management and Leadership Research and Publishing. Journal of Autoethnography.
McCray, J., Warwick, R., Palmer, A., & Thompson, T. (2021). The Experiencing temporal patterns of action learning and the implications for leadership development. The International Journal of Management Education, 19(1).
Bradbury, H., Glenzer, K., Ku, B., Columbia, D., Kjellstrom,, S., Arag, A. O., Warwick, R., Traeger, J., Apgar, M., Friedman, V., Chuan Hsia, H., Lifvergren, S., & Gray, P. (2019). What is good action research: Quality choice points with a refreshed urgency. Action Research, 17(1), 14–18.
McCray, J., Warwick, R., & Palmer, A. (2018). Impressions of action and critical action learning: exploring the leadership development of senior doctors in an English healthcare organization. International Journal of Training and Development, 22(1), 69–85.
Warwick, R, & Pete, B. (2018). Bringing Purpose to Life: Reflexive Thoughts and Possibilities. TAMARA Journal of Critical Organization …, 16(1), 13–24.
Warwick, Rob, McCray, J., & Board, D. (2017). Bourdieu's habitus and field: implications on the practice and theory of critical action learning. Action Learning: Research and Practice, 14(2), 104–119.
Warwick, R, Palmer, A., & McCray, J. (2017). Action learning: ripples within and beyond the set. Leadership in Health Services, 30(2), 138–147.
Warwick, Rob. (2016). Doubt, uncertainty and vulnerability in leadership: using fiction to enable reflection and voice. Tamara: Journal for Critical Organization Inquiry, 14(4), 127–137.
Read more
Research
A core feature of his research is the complexity of human interaction at work and how we come to make sense of what we do.
Rob's recent research activity has focused on the impact action learning has on both the individual and the ripples it creates in the organisation.
Rob takes an active interest in healthcare and was on the Editorial Board of Perspectives in Public Health for ten years. Rob is also on the Editorial Board of the Action Research Journal.
External has undertaken examining and advising roles in subjects such as organisation development, leadership and strategy for the universities of Sussex, Exeter, Edge Hill, Regent's, Plymouth as well as the Open University.
Read more