Professor of Literature and Environment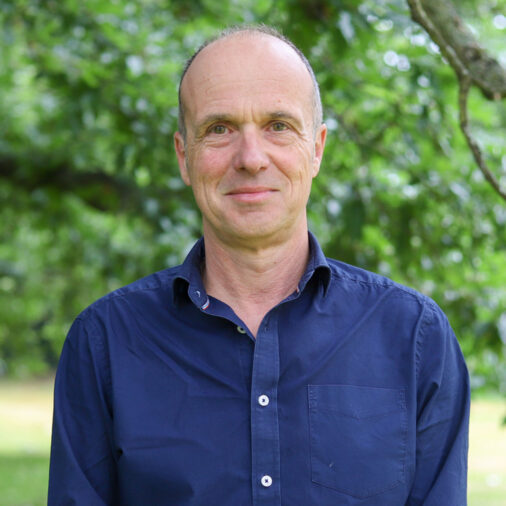 I am Professor of Literature and Environment. I lead the MA in Creative Writing and teach on a range of undergraduate Creative Writing modules. My interests include contemporary poetry, ecocriticism and the teaching of Creative Writing.
I also run a third year option entitled Writing, Environment and Ecocriticism. Ecocriticism is the study of representations of nature in literature, and is based on the assumption that we live and write in a more-than-human world. I first became interested in environmentalism when I worked in conservation in the mid nineteen-eighties and am now trying to get the outdoors into the classroom. I am keen to work with postgraduate students who have an interest in ecocriticism.
My teaching reflects my research interests. My latest poetry collection, entitled Kin, was published by Cinnamon Press in 2019. I also publish short fiction. In addition to writing poetry and short fiction, I write articles on contemporary poetry and ecocriticism, as well as reviewing for various magazines such as The London Magazine and Envoi.
I am keen to promote Sustainability in the curriculum and to encourage students to engage with issues of environmental, social and economic sustainability through their learning.
Read more
Publications
Creative
Poems and short fiction in The London Magazine, Irish Pages, The Echo Room and The Clearing (https://www.littletoller.co.uk/the-clearing/)
2019                Poems in The Guardian and The London Magazine
2019                Kin, Poetry Collection (Cinnamon Press)
2017                'Bear Country' (short story published in The London Magazine)
2010               Hare, Poetry Collection (Cinnamon Press)
Critical
2019                'Religious Poetry 1960-2010' (chapter in The Companion to Contemporary British and Irish Poetry (Wiley-Blackwell, forthcoming)
2018                'Some Thoughts on Poetry and Fracking' published in Irish Pages
2018                'Deep Time: Hugh Dunkerley discusses the work of Don McKay' (Envoi)
2018                'Ted Hughes and Creative Writing' (chapter in Ted Hughes in Context (Cambridge University Press)
2017                'Ted Hughes and The Ecological Sublime' in The Ted Hughes Society Journal
National and International Recognition:
2019                Appearances at The Bradford Literature Festival and The Bodmin Poetry Festival
2016                Appearance at The Hay International Festival
2016               Winner of the 2016 INSPIRE/ASLE UKI Literature and Sustainability Public Lecture Competition
2015               Arts Council Award of £6300
2009               Arts Council Award of £4000
2007               Invitation to read at Cuisle International Poetry Festival, Limerick, Ireland
2002               Arts Council award of £3000
2002               Leighton Fellow at The Banff Centre for the Arts (Canada)
1999               Hawthornden Fellow
1992               Gregory Award winner (Society of Authors)
Read more