National Student Survey 2022
The Guardian University Guide 2023
in the UK for teaching quality
The Times and Sunday Times Good University Guide 2022
Join us at our upcoming Open Afternoon!
Our next Open Afternoon is in:
Overview
Study a course that has produced sports therapists for over 20 years
As a sports therapist, you are an integral part of the multi-disciplinary team that is necessary to provide the best care, injury management, and rehabilitation for both sporting and non-sporting participants regardless of age and ability.
Accredited by the Society of Sports Therapists, this course has produced therapists that have continued on into a variety of careers within the sport sector for over twenty years.
The course utilises the principles of sport and exercise sciences incorporating physiological and pathological processes as you broaden and deepen your understanding of sports therapy through the academic study of sports medicine and sports science.
You will develop excellent clinical skills, sound clinical reasoning and depth of knowledge that provides you with the ability to work autonomously.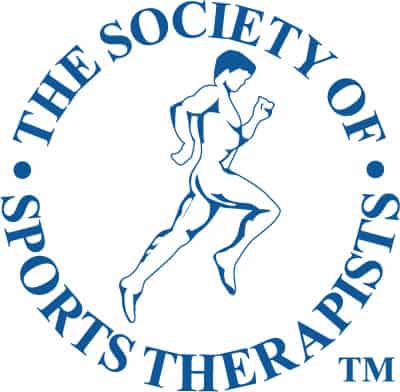 On this course you will:
Develop your understanding of the concepts of sports medicine and sports science, with a focus on physiological and pathological processes.
Learn to plan and implement appropriate independent treatment regimens for injured patients.
Gain hands-on experience by working with both injured students and staff, before moving onto working outside the university to support your learning.
Work to develop excellent clinical, examination, and assessment skills.
The Course
Develop your understanding of the concepts of sports medicine and sports science
Our BSc (Hons) Sports Therapy course gives you an highly-practical and in-depth overview of the fundamental concepts and realities of contemporary practice.
In your second year if you reach a certain attainment level you can choose to transfer onto the integrated masters (MSci Sports Therapy).
In your third year you will work with injured students and staff in the University for 60 hours in your third year and a further 140 hours outside of University in a professional sports club or organisation. You will have the option to look after a team, but it is not compulsory.
This list is indicative and subject to change.
Select a year
Acute Injury and Trauma
This module introduces you to the role of the Sports Therapist in the identification and management of acute sporting injury. It will provide you with the knowledge and skills to detect, identify, and manage acute sporting injury from serious life threatening injury, to common soft tissue sporting injury. It will include on-field examination and making return to play decisions. You will gain an accredited first-aid qualification.
Evaluating Sport, Exercise and Health
This module will use a sport, exercise and health science context to develop study and research skills through practical application.
You will be introduced to simple methods of quantitative research and data analysis together with the rational for those methods. You will experience a wide range of learning modalities to develop your study skills including:
Practical data collection
Computer laboratories
Group seminars
Group and individual tutorials.
Fundamentals for Sports Therapists
This module aims to enhance your knowledge of the structure and function of the body's cells, tissues, and systems. the integration of the study of the normal physiology of body tissues with pathological conditions that may commonly affect them is a key theme running through this module. the module examines the relevance of these pathologies and the body's response to them in our clinical practice.
Fundamentals of Human Physiology
This module will allow you to examine how key systems such as the musculoskeletal system, the cardio-vascular system, and the respiratory system affect human performance. Specific attention is paid to energy metabolism in the context of the exercising human across the breadth of the energy spectrum.
Human Anatomy
This module introduces you to the musculoskeletal system of the human in context of its functional activity during everyday life and sporting activities. This module aims to analyse the movement parameters of the principal musculoskeletal zones of the body. You will develop palpatory skills and analyse joint movement and investigate the muscles involved in simple limb and trunk activity.
Introduction to Applied Exercise Physiology
This module aims to develop an understanding of the application of scientific principles and techniques to evaluate human performance. Consideration will be given to the selection of an appropriate data collection environment (i.e. laboratory versus field) and the applicability across a range of activities that spans energy provision.
Soft Tissue Massage and Manipulation Techniques
This module will provide you with a foundation on which to build further skill and expertise in the art of soft tissue massage and manipulation. You will gain the theoretical principles and practical skills to plan and implement appropriate treatment to address soft tissue dysfunction through the phases of tissue injury and to provide general conditioning for the tissue through periods of training and competition.
Sports Injury Management 1
This module aims to introduce the role of the Sports Therapist in the clinical assessment and treatment of injury. It provides a basic foundation on which to build further knowledge, skill and expertise. the module will cover an introduction to examination and assessment of the lower limb and provide an introduction to the planning and delivery of safe and effective treatments thereof. You will learn and develop skills in clinical assessment, sports taping and basic exercise therapy.
Rehabilitation: Return to Function
This module will provide you with the theoretical knowledge, understanding, and practical abilities to plan and implement safe and effective, progressive rehabilitation programmes that are both injury and functional specific, and address the individual needs of the patient.
Sports Injury Management 2
This module provides you with a safe and effective assessment and management of soft tissue and sport-related injuries. The module also aims to enable you to understand the gross structure and function of the upper body and the typical pathological responses of the body. It is also aimed to equip you with signs and symptoms of clinical pathology and the mechanisms of injury aetiology.
Neuromusculoskeletal Manual Therapy to the Spine
This module provides you with the knowledge, understanding, and ability to provide the safe and effective assessment and management for the cervical, thoracic, lumbar vertebrae. It will give you the ability to apply comprehensive neurogenic, arthogenic, and myogenic examination, assessment, and treatment techniques appropriate to the above regions.
Rehabilitation: Return to Completion
This module will allow you to consolidate your theoretical knowledge and develop your practical ability to lead rehabilitation sessions in a group setting that are injury-specific and applicable in both the sport and occupational setting. You will learn to plan, implement, and evaluate safe and effective group rehabilitation programmes that are appropriate to the needs of the patient's transition during the phases of late-stage rehabilitation, to return to competition/occupation.
Clinical Biomechanics
This module aims to build upon the core biomechanical principles underpinning the practical analysis of human movement. It will also consider the role of biomechanical analysis in sports therapy and the assessment of patients. It will serve to widen your knowledge base and show the integrative nature of the separate disciplines of therapy and biomechanics.
Researching Sport, Exercise and Health
The module will provide you with practical skills of conducting research in the sport, exercise, and health environment, and you will further your research skills, including ethical considerations, research design and methodology, analysis and write-up.
Clinical Placement (Sports Therapy)
Students are expected to undertake a placement or placements, which in total would constitute a minimum of 200 hours experience that enables them to develop, apply and reflect on their clinical practice across the core areas of sports therapy practice. The indicative content will ultimately vary upon the nature of the clinical placement. The student will be expected to take responsibility for a patient caseload; examining, assessing, treating and managing athletes under the supervision of a specialist clinical mentor.
Dissertation
You are encouraged to identify a research question appropriate to your degree pathway that is of interest and relevance to your studies. The investigation may be based within single or multiple disciplines. An appropriate approach to addressing the question is then determined through discussion with tutors in your chosen area.
Advanced Neuromusculoskeletal Manual Therapy
This module aims to provide you with the expertise to apply safe and effective manual therapy and mobilisation techniques to the peripheral joints of the body. It will give you the ability to apply a comprehensive range of manual therapy techniques appropriate to a wide range of presenting problems in the peripheral joints and aims to develop a more clinically reasoned approach in your management.
Psychology Of Injury And Rehabilitation
This module enables you to critically evaluate the psychological, social, and cultural factors in injury risk, theories of psychological responses to injury, recovery, and adherence to rehabilitation programmes. It will critically evaluate theory and research, and consider practical approaches to working with injured athletes to assist them with their response to and rehabilitation from injury experiences.
Therapeutic And Clinical Electrotherapy
This module provides you with the theoretical knowledge and practical expertise to apply Ultrasound, TENS, Interferential, and LASER safely and effectively. It will equip you with the clinical reasoning regarding the implementation of these modalities. It will also investigate the research regarding the usage of these modalities.
Advanced Sports Trauma And Injury Management
An opportunity for you to consolidate your knowledge and further develop existing skills. The module aims to challenge current concepts in sports therapy practice, and further develop a clinically reasoned approach in differential diagnosis, and management of more complex and multifactorial presentations. This module prepares you for the complexities and realisms of clinical practice in all settings.
Nutrition for Sport Performance, Physical Development and Health
This module aims to examine the ways in which dietary intake influences energy metabolism, recovery of skeletal muscle after exercise, exercise performance and training adaptations. Strategies to manipulate the dietary intake of energy, macro- and micro- nutrients through food choices and supplements will be examined in terms of their role of optimisation of training adaptations and sporting performance. An important component of the module will be the practical application of nutritional theory to the sporting arena.
Experience
Discover a wide range of excellent sporting facilities that support your learning
Tudor Hale Centre for Sport
Specialist outdoor sports pitches
FA Women's High-Performance Football Centre
Subject specific librarians
Teaching and Assessment
Innovative teaching methods that focus on practice
Teaching
Our team of principal lecturers ensure innovation, enthusiasm and expertise combine to deliver the excellent standards that give our institution its high reputation.
When you come to Chichester, you will join a community of students and lecturers working in partnership to ensure that your learning experience reflects best practice and embraces the opportunities presented by new, interactive technologies.
Each module is delivered differently depending on its content and focus of study.
In most modules you can expect lead lectures to introduce core content, but the majority of your time will be spent working in small groups with tutor support in seminars, workshops or laboratory sessions.
Many sessions will require you to have completed some preparatory work and you will also be given structured follow-up work after a session to further progress your learning, often reading or an individual/group task. As you progress through your degree you will be expected to take more and more ownership over your learning and development, directing your study into areas of most interest to you.
Read more
Assessment
You will be assessed by a variety of methods, including essays, examinations, portfolios, practical assessments, lab reports, and oral presentations.
Our course includes a mix of assessments, so that you may develop a wide range of transferable skills. Modules are assessed at every stage of the course, offering cumulative assessment of your progress.
You can monitor your own progress, allowing you the opportunity to discuss and plan your development with your lecturers throughout the course. Where appropriate special arrangements can be made for students with an identified need.
Placement Opportunities
Utilise our extensive professional networks to support your learning
You will your develop skills through our work placements. These are typically held in a professional sports club or organisation and allow you to apply theory and knowledge in an operational sport setting.
Our third year students run our Sports Injury Teaching Clinic for four hours a week during semester time.
They provide free treatment and advice for musculoskeletal injuries to all at the University of Chichester. The Sports Injury Teaching Clinic can be found in The Tudor Hale Centre for Sport.
Students are ultimately responsible for finding their own placement, however the placement coordinator is available to assist students and has a network of contacts.
Our students are from all over the UK, with the majority from the South and South East of England, with a few students from overseas. Many students find work placements in their home towns, as well as local opportunities in Sussex.
Placements are integral to your development as a student and are integrated within University-based work.
You will need to ensure you have all the necessary documentation in place before you start your placement. Some courses will insist that you complete a DBS check on entry to the course and others will require you to complete a check once you have started. Please check that you have completed all necessary documentation before commencing your placement.
Read more
Study Abroad
Explore the opportunity to study part of your course abroad
As a student at the University of Chichester, you can explore opportunities to study abroad during your studies as you enrich and broaden your educational experiences.
Students who have undertaken this in the past have found it to be an amazing experience to broaden their horizons, a great opportunity to meet new people, undertake further travelling and to immerse themselves within a new culture.
You will be fully supported throughout the process to help find the right destination institution for you and your course. We can take you through everything that you will need to consider, from visas to financial support, to help ensure that you can get the best out of your time studying abroad.
Careers
Acquire the skills and knowledge required to gain employment with the sports industry
We understand the importance of ensuring that you have the knowledge, skills and experience to compete successfully in today's challenging jobs market.
With a practical-based modular approach, our BSc (Hons) Sports Therapy course gives you the skills and experience necessary to succeed as a professional sports therapists, as well as in a variety of other roles within the sports industry.
Typical careers include:
Sports therapist

Private practice

Fitness consultant

Personal training

Health promotion

Teaching
Rosie
BSc (Hons) Sports Therapy graduate
"When I was researching possible universities the University of Chichester by far stood out. Areas such as the on-site clinic, where we work with real clients, really helped me make my decision. I thought it was a brilliant setup. The lecturers are amazing; they really know their stuff and are really helpful. I love the practical sessions as you get hands on, putting what you've learnt from your lectures to practice. I would highly recommend the course to anyone considering it."
Further study
We offer postgraduate research programmes (MPhil/PhD) across the field of sport disciplines.
Supervision is offered by a strong, research-active team with a range of expertise. Our research interests stem from applied experience to deliver 'real world' meaningful results.
University of Chichester alumni who have completed a full undergraduate degree at the University will receive a 15% discount on their postgraduate fees.
Course Costs
For further details about fees, please see our Tuition Fees page.
For further details about international scholarships, please see our Scholarships page.
To find out about any additional costs on this course, please see our Additional Costs page.
Entry Requirements
A Levels
to include Biology or PE at grade C or above.
BTEC
including Sports Science.
GCSEs
or better in both English Language, Science and Maths.
IELTS
with no element lower than 5.5
Access to HE Diploma
with at least 12 credits worth of Biology units at Merit.
Interview
As part of the application process for this course you will bed asked to attend an interview.
FAQs
Frequently asked questions
Click the 'Apply now' button to go to relevant UCAS page.
What are UCAS tariff points?
Many qualifications have a UCAS Tariff value. The score depends on the qualification, and the grade you achieved.
How do I know what my UCAS tariff points are?
Head to the UCAS Tariff Points web page where you can find a tariff points calculator that can tell you how much your qualification and grades are worth.