National Student Survey 2022
The Guardian University Guide 2023
in the UK for teaching quality
The Times and Sunday Times Good University Guide 2022
Join us at our upcoming Open Afternoon!
Our next Open Afternoon is in:
Overview
Develop fundamental clinical skills and musculoskeletal expertise
Our dynamic four-year full time MSci Sports Therapy course offers you the opportunity to develop your sports therapy clinical skills and musculoskeletal expertise.
Accredited by the Society of Sports Therapists, this course has a long track record of producing therapists that have continued on into a variety of careers within the sport sector.
You will be able to work as an autonomous sports therapist, or as a member of the multi-disciplinary rehabilitation team, with athletes of all levels of ability, ranging from recreational to international.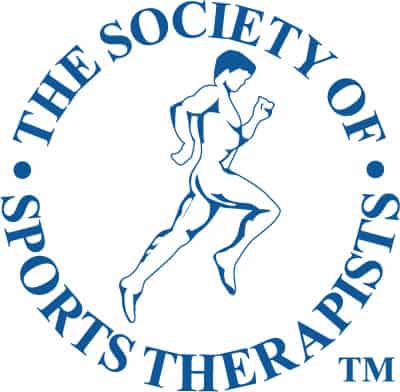 Incorporate postgraduate level learning
The first three years mirrors the BSc Sports Therapy course, with an additional fourth year in which you will gain invaluable experience working in an applied setting, such as a professional sports team or sports therapy clinic.
The final year will also see you undertake postgraduate level learning including a research project, where you will receive postgraduate level instruction on research methodologies and ways of sharing your work within the scientific community.
On this course you will:
Develop your understanding of the concepts of sports medicine and sports science, with a focus on physiological and pathological processes.
Gain additional experience through applied work placements in your fourth year, as you continue your studies to postgraduate level.
Work to develop excellent clinical, examination, and assessment skills.
Learn to plan and implement appropriate independent treatment regimens for injured patients.
The Course
Develop your understanding of the concepts of sports medicine and sports science
Our MSci Sports Therapy course gives you an highly-practical and in-depth overview of the fundamental concepts and realities of contemporary practice.
In your third year you will work with injured students and staff in the University for 60 hours in your third year and a further 140 hours outside of University in a professional sports club or organisation. You will have the option to look after a team, but it is not compulsory.
In your fourth year, you will continue to gain vital experience by working in an applied setting. This experience will help you to apply the skills you will have learnt up until this point, as you continue your studies at postgraduate level.
Your Professional Placement in your fourth year will extend throughout your programme of study to align with one entire season or performance cycle i.e. September-June.
This list is indicative and subject to change.
Experience
Discover a wide range of excellent sporting facilities that support your learning
Tudor Hale Centre for Sport
Specialist outdoor sports pitches
FA Women's High-Performance Football Centre
Subject specific librarians
Teaching and Assessment
Innovative teaching methods that focus on practice
Teaching
Our team of principal lecturers ensure innovation, enthusiasm and expertise combine to deliver the excellent standards that give our institution its high reputation.
When you come to Chichester, you will join a community of students and lecturers working in partnership to ensure that your learning experience reflects best practice and embraces the opportunities presented by new, interactive technologies.
Each module is delivered differently depending on its content and focus of study.
In most modules you can expect lead lectures to introduce core content, but the majority of your time will be spent working in small groups with tutor support in seminars, workshops or laboratory sessions.
Many sessions will require you to have completed some preparatory work and you will also be given structured follow-up work after a session to further progress your learning, often reading or an individual/group task. As you progress through your degree you will be expected to take more and more ownership over your learning and development, directing your study into areas of most interest to you.
Read more
Assessment
You will be assessed by a variety of methods, including essays, examinations, portfolios, practical assessments, lab reports, and oral presentations.
Our course includes a mix of assessments, so that you may develop a wide range of transferable skills. Modules are assessed at every stage of the course, offering cumulative assessment of your progress.
You can monitor your own progress, allowing you the opportunity to discuss and plan your development with your lecturers throughout the course. Where appropriate special arrangements can be made for students with an identified need.
Placement Opportunities
Utilise our extensive professional networks to support your learning
You will your develop skills through our work placements. These are typically held in a professional sports club or organisation and allow you to apply theory and knowledge in an operational sport setting.
Our third year students run our Sports Injury Teaching Clinic for four hours a week during semester time.
They provide free treatment and advice for musculoskeletal injuries to all at the University of Chichester. The Sports Injury Teaching Clinic can be found in The Tudor Hale Centre for Sport.
Students are ultimately responsible for finding their own placement, however the placement coordinator is available to assist students and has a network of contacts.
Our students are from all over the UK, with the majority from the South and South East of England, with a few students from overseas. Many students find work placements in their home towns, as well as local opportunities in Sussex.
Placements are integral to your development as a student and are integrated within University-based work.
You will need to ensure you have all the necessary documentation in place before you start your placement. Some courses will insist that you complete a DBS check on entry to the course and others will require you to complete a check once you have started. Please check that you have completed all necessary documentation before commencing your placement.
Read more
Study Abroad
Explore the opportunity to study part of your course abroad
As a student at the University of Chichester, you can explore opportunities to study abroad during your studies as you enrich and broaden your educational experiences.
Students who have undertaken this in the past have found it to be an amazing experience to broaden their horizons, a great opportunity to meet new people, undertake further travelling and to immerse themselves within a new culture.
You will be fully supported throughout the process to help find the right destination institution for you and your course. We can take you through everything that you will need to consider, from visas to financial support, to help ensure that you can get the best out of your time studying abroad.
Careers
Acquire the skills and knowledge required to gain employment with the sports industry
We understand the importance of ensuring that you have the knowledge, skills and experience to compete successfully in today's challenging jobs market.
With a practical-based modular approach, our MSci Sports Therapy course gives you the skills and experience necessary to succeed as a professional sports therapists, as well as in a variety of other roles within the sports industry.
Typical careers include:
Sports therapist

Private practice

Fitness consultant

Personal training

Health promotion

Teaching
Jordan
MSci Sports Therapy, graduate and Business Owner and Lead Graduate Sports Therapist: Active Motion Injury Clinic (Southampton), Graduate Sports Therapist, DKW Sports Therapy (Fareham), and Physio-logical (Havant)
"The first three years of the MSci programme provided the key grounding needed to succeed as a sports therapist irrelevant of whether you wanted to work in private practice or professional sport. The fourth year allowed me to experience the world of professional sport. Personally, I was unsure which career path to follow - professional sport or private practice. Undertaking the MSci allowed me to find that answer while gaining valuable experience, information and contacts. This in combination with the guest lectures provided me with a once in a lifetime opportunity to gain information and learn from one of the best medical teams in the country (AFC Bournemouth – Premier League Football) as well as some of the best private practice clinicians. I am now forever drawing back to the extra information I gained from the lectures and my time in professional sport."
Rosie
Sports Therapy graduate
"When I was researching possible universities the University of Chichester by far stood out. Areas such as the on-site clinic, where we work with real clients, really helped me make my decision. I thought it was a brilliant setup. The lecturers are amazing; they really know their stuff and are really helpful. I love the practical sessions as you get hands on, putting what you've learnt from your lectures to practice. I would highly recommend the course to anyone considering it."
Further study
We offer postgraduate research programmes (MPhil/PhD) across the field of sport disciplines.
Supervision is offered by a strong, research-active team with a range of expertise. Our research interests stem from applied experience to deliver 'real world' meaningful results.
University of Chichester alumni who have completed a full undergraduate degree at the University will receive a 15% discount on their postgraduate fees.
Course Costs
Course Fees 2024/25
UK fee
15% discount during your fourth year.
For further details about fees, please see our Tuition Fees page.
For further details about international scholarships, please see our Scholarships page.
To find out about any additional costs on this course, please see our Additional Costs page.
Entry Requirements
A Levels
to include Biology or PE at grade B or above
BTEC
including Sports Science.
GCSEs
or better in both English Language, Science (PE accepted) and Maths.
IELTS
with no element lower than 5.5
Access to HE Diploma
with at least 12 credits worth of Biology units at Merit.
Interview
As part of the application process for this course you will be asked to attend an interview.
FAQs
Frequently asked questions
Click the 'Apply now' button to go to relevant UCAS page.
What are UCAS tariff points?
Many qualifications have a UCAS Tariff value. The score depends on the qualification, and the grade you achieved.
How do I know what my UCAS tariff points are?
Head to the UCAS Tariff Points web page where you can find a tariff points calculator that can tell you how much your qualification and grades are worth.