We offer a host of different accommodation options to help you make the right choice to feel at home whilst studying here with us at the University of Chichester.
out of 131 UK institutions
Guardian University Guide 2023
safest university in England and Wales
Complete University Guide 2023
National Student Survey 2022
A variety of accommodation types to suit all
Moving away from home for the first time is an adventure.
Our accommodation options enable you to make the right choice to feel at home while studying here.
On-campus halls of residence on both our Bishop Otter and Bognor Regis Campuses.
Stockbridge Student Village and Fishbourne Road East situated in the picturesque city centre of Chichester.
A new range of fully refurbished HMO properties across both Chichester and Bognor Regis.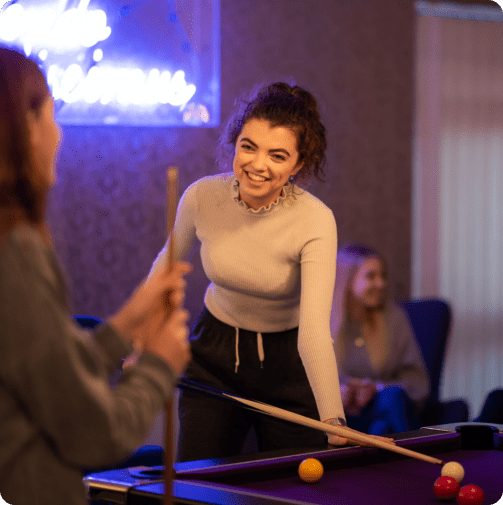 Comfortable and secure accommodation located on campus
With ensuite and shared facilities, catered and self-catered options, our on-campus accommodation allows you to live and work in the heart of the student community.
Adapted rooms are available following prior arrangement with our Student Support and Wellbeing Team.
Branch out into the local area with our self-catered and secure off-campus options
With 24-hour support and security, you can live in the heart of the local area and familiarise yourself with your local surroundings, with our self-catered, ensuite and our newest studio accommodation options.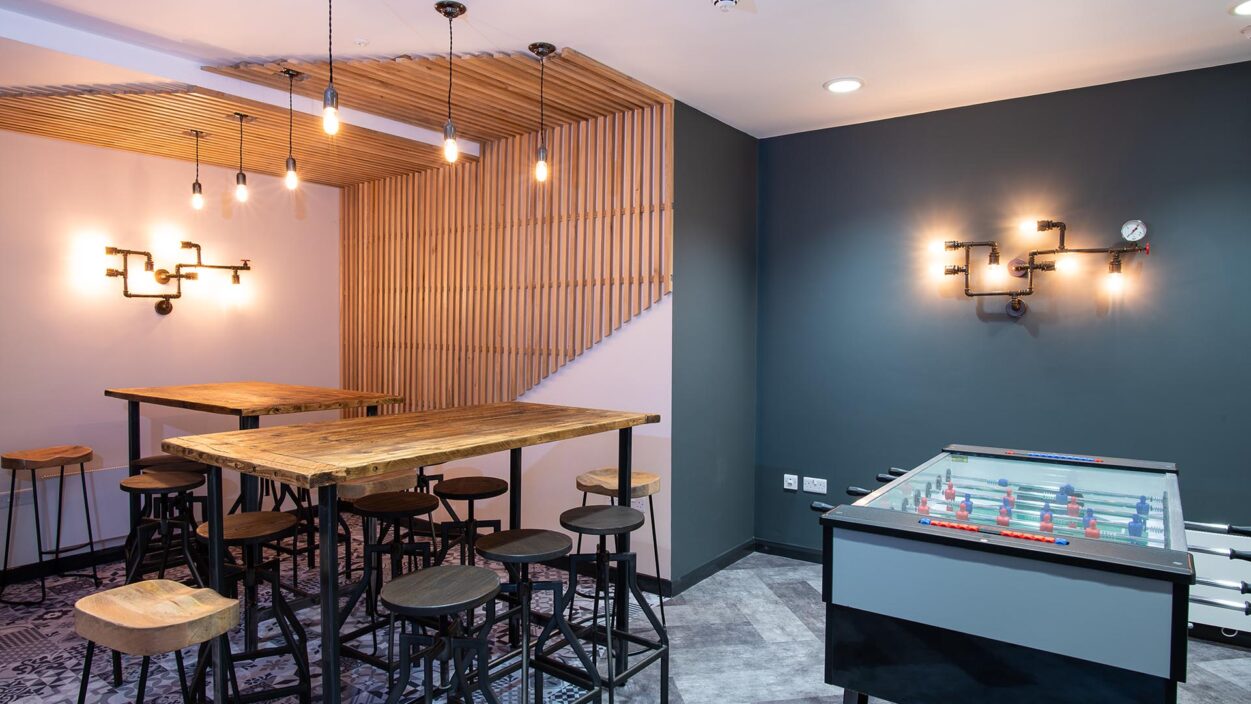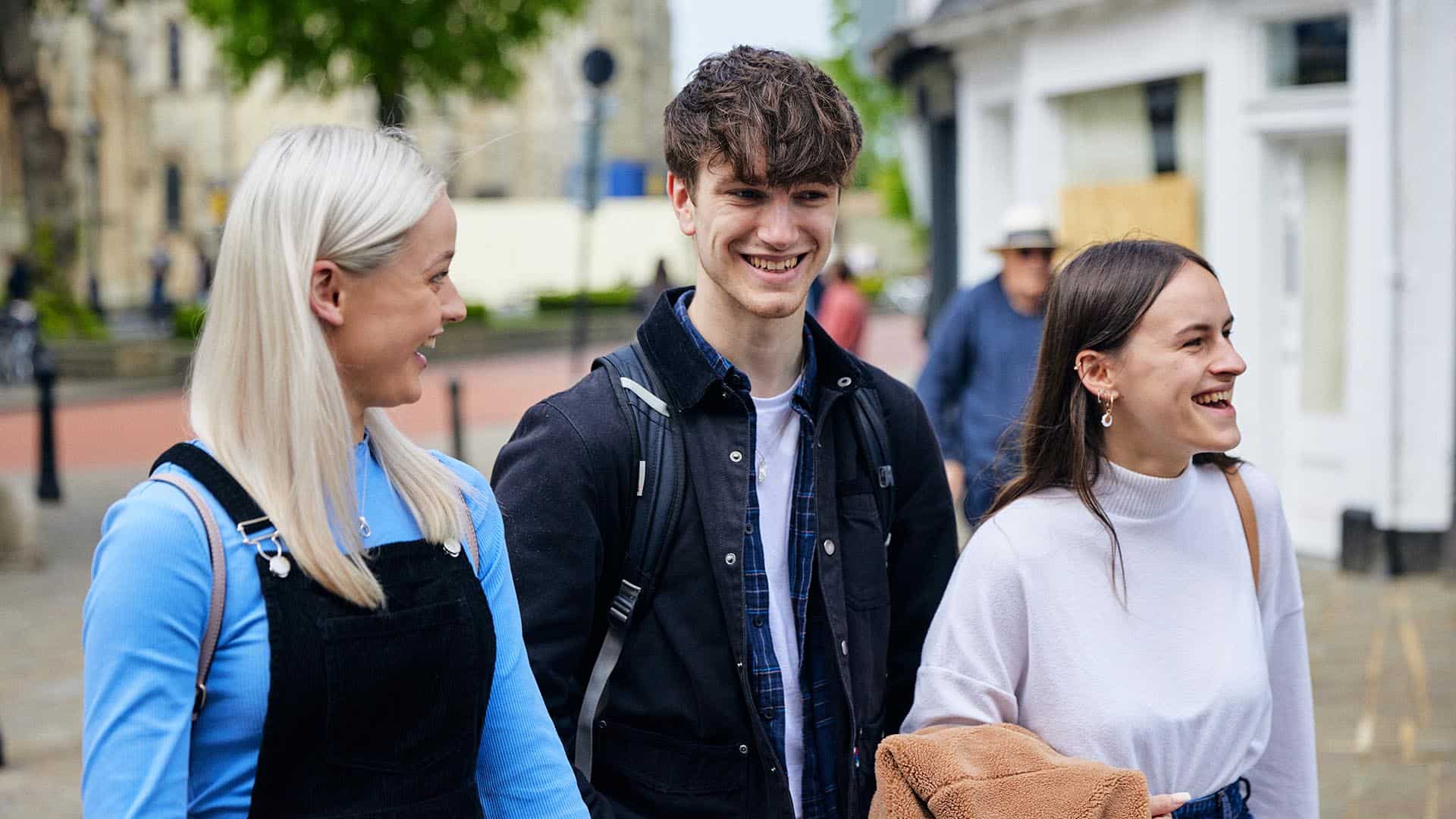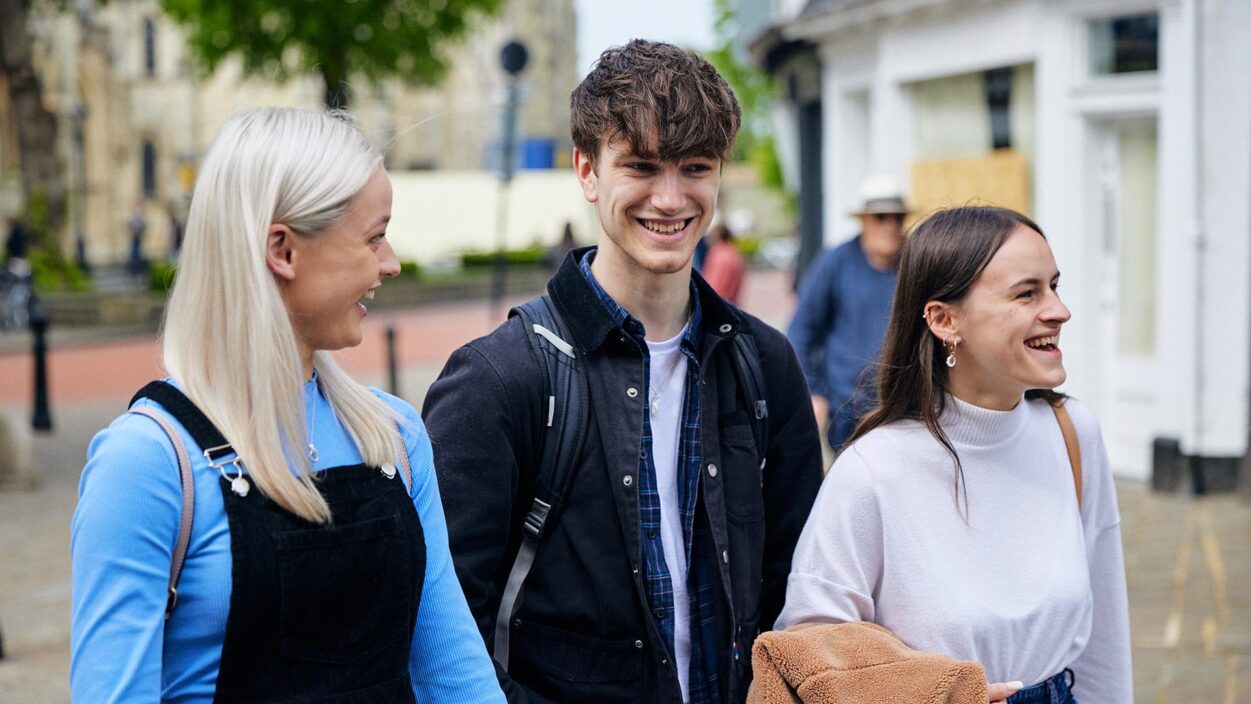 Help to find housing within the local community
We have an accreditation scheme for the off-campus accommodation we advertise. This means landlords have agreed to follow a certain code of conduct to ensure the fair and efficient management of their properties, and that they meet all health & safety requirements.
Browse our current accommodation options
All
Catered
Ensuite
Self-catered
Off-campus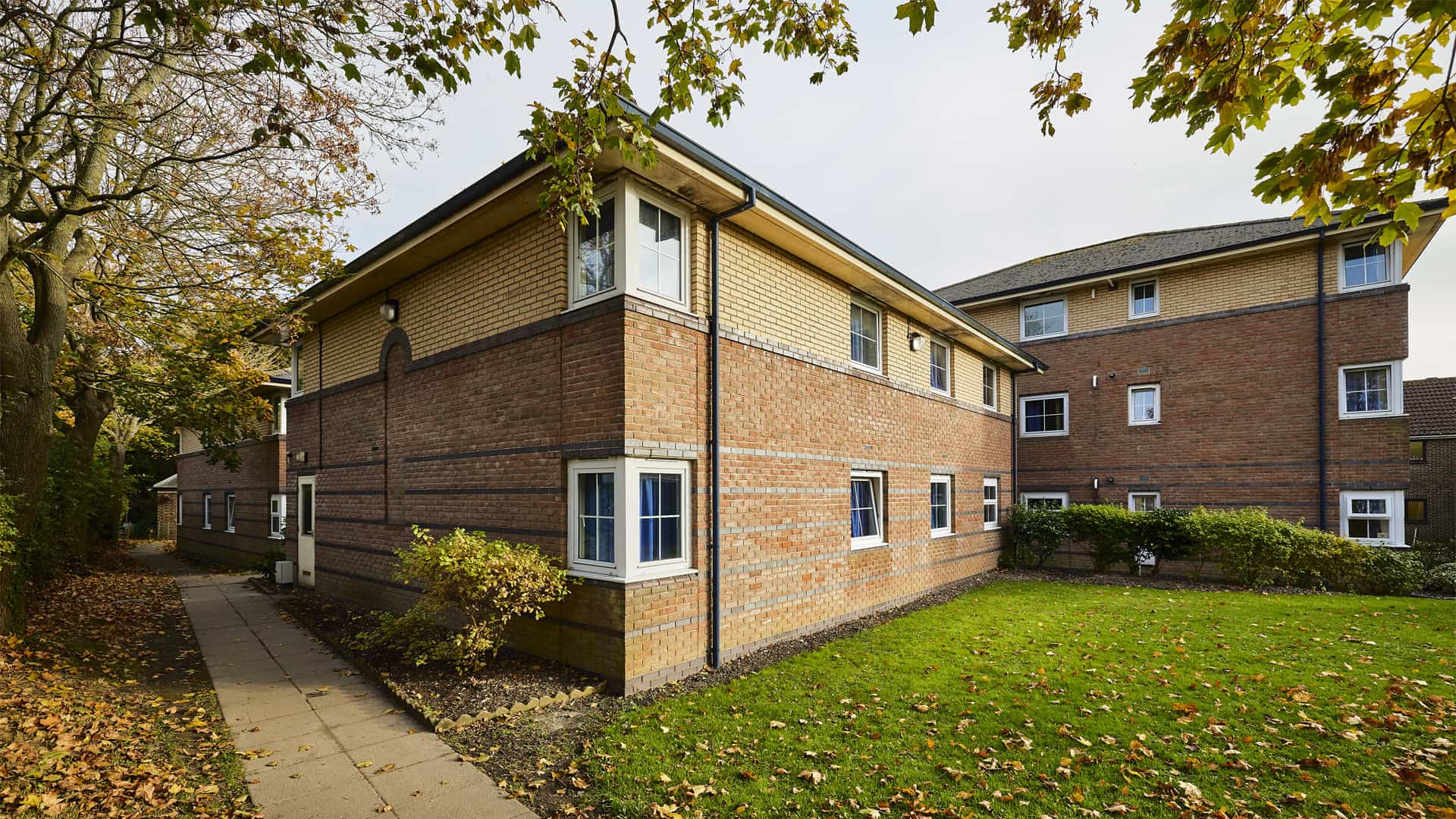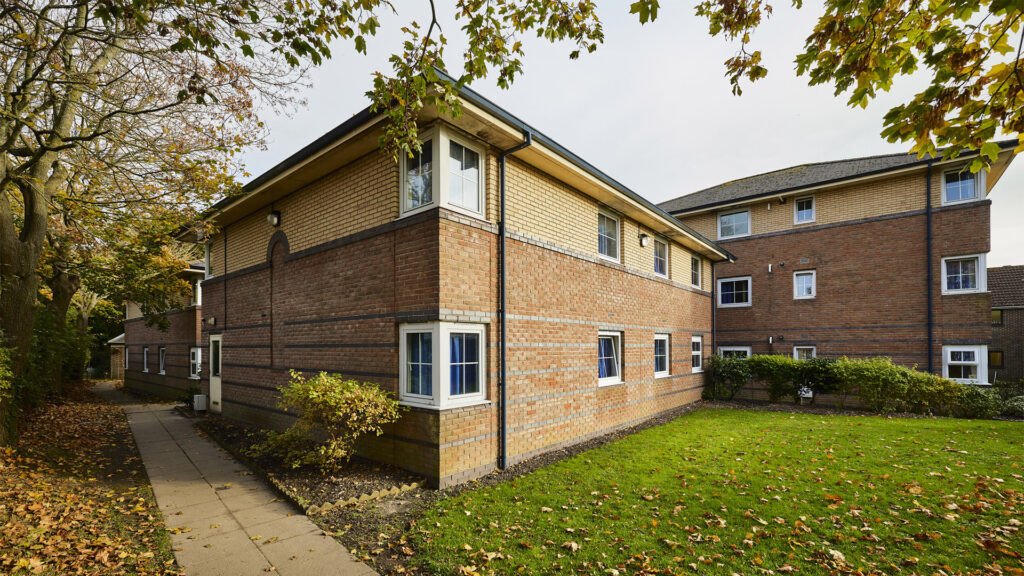 On-campus catered accommodation with shared bathroom facilities with options across both Bishop Otter and Bognor Regis campuses.
Guaranteed first-year accommodation for applicable applicants
If you apply to study with us, we will assist you in securing suitable accommodation for your first year of study.
We can guarantee you a room in University-managed accommodation for your first year of study.
To be eligible for our guarantee, you must:
Apply by the UCAS deadline (25 January 2023)
Put us as your firm choice
Be in your first year of undergraduate study
Be studying full time
If you do not meet these criteria, you are still welcome to apply for university accommodation, however we cannot guarantee you an accommodation place.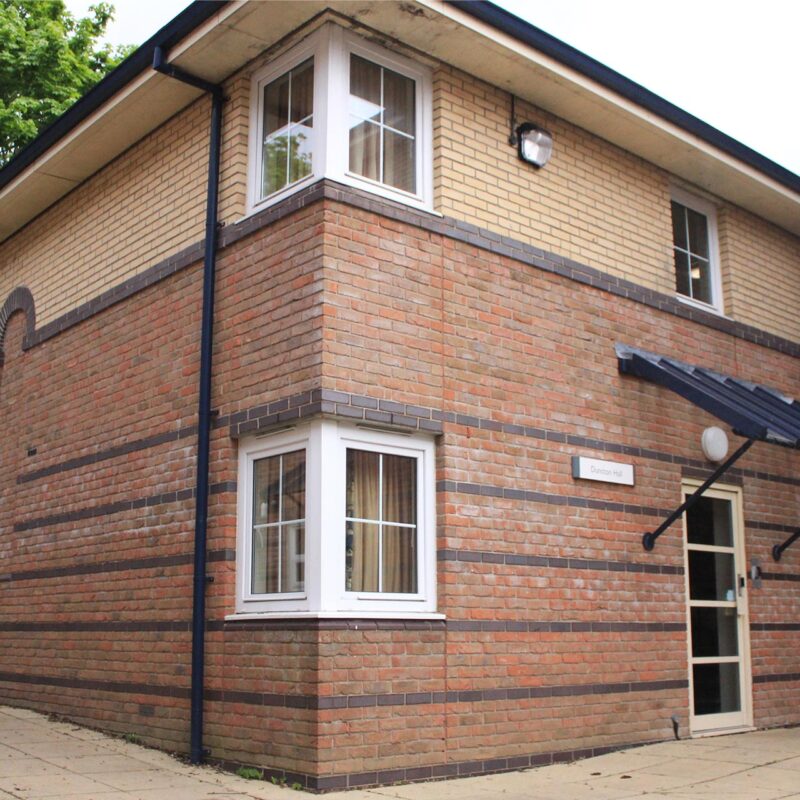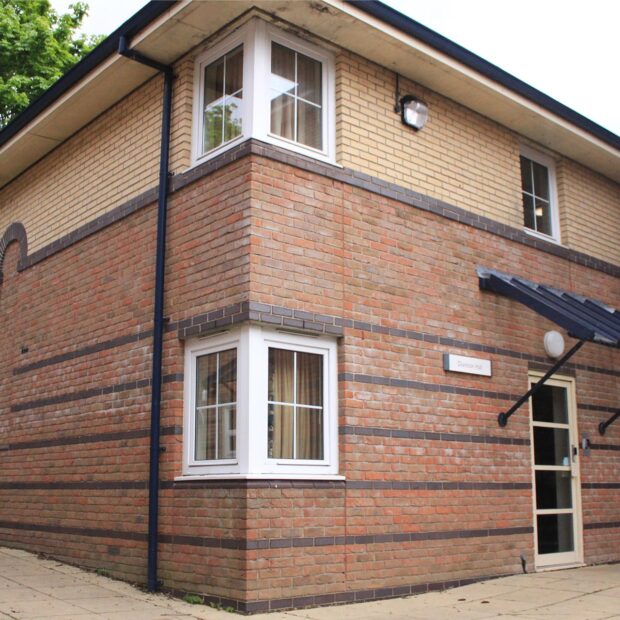 Adapted and Priority Accommodation
Here to help you find the right room for you
Students with physical disabilities and/or medical conditions may need priority for a particular type of accommodation because of their condition.
For example, you may need priority for ensuite because of a medical condition, priority for self-catered accommodation because of significant dietary conditions, or you may feel it will be a strain for you to be living off-campus because of your condition.
We also have rooms available that feature standard adaptations for wheelchair users.
Each of these rooms is fitted with a panic alarm and has a either a large wet-room with shower seat or shower cubical area with seat, handrails and an additional panic alarm.
Each wheelchair user will have individual requirements depending on their level of mobility, so it's essential to talk to the Disability Coordinator (disability@chi.ac.uk) by 31 March to make sure we allocate the most appropriate room, and implement any necessary adaptations before your arrival.
Other minor modifications to rooms and residences can be made according to your requirements - talk to the Disability Coordinator Steve O'Melia to discuss your needs on disability@chi.ac.uk.
Frequently asked questions
See our accommodation documentation for both current and future students
The following files are for the year 2023/24 only. If you require alternative file types for the 2022/23 year, please email website@chi.ac.uk.
If you require the Accommodation Brochure in an alternative format for either 2023/24 or 2022/23, please email website@chi.ac.uk.