Find private landlords you can trust
The prospect of finding yourself private accommodation doesn't have to be a daunting task.
Of course, it seems like that when you start, as students often feel under pressure to make a quick decision without enough information to base those decisions on.
We have an accreditation scheme for the off-campus accommodation we advertise.
This means landlords have agreed to follow a certain code of conduct to ensure the fair and efficient management of their properties, and that they meet all health & safety requirements.
The University of Chichester Landlords Code of Practice compliments and extends the Chichester and Arun Landlords Accreditation Scheme and has particular reference to the shared student housing market.
Find safe and secure housing in the local area
All available properties are listed on Studentpad, you can search for properties by entering your criteria on the 'Property Search' page. Available properties to rent will be shown meeting your initial criteria.
As a student, you can raise the quality of housing by insisting landlords raise and maintain their standards by joining the accreditation scheme. Do not risk renting an unaccredited property!
Chichester and Arun District Councils operate an accreditation scheme to encourage owners and landlords to raise and maintain the quality of their flats or houses.
We work together with these organisations to ensure that rents remain within reasonable limits for students. Only accredited properties will be advertised on the University accommodation website.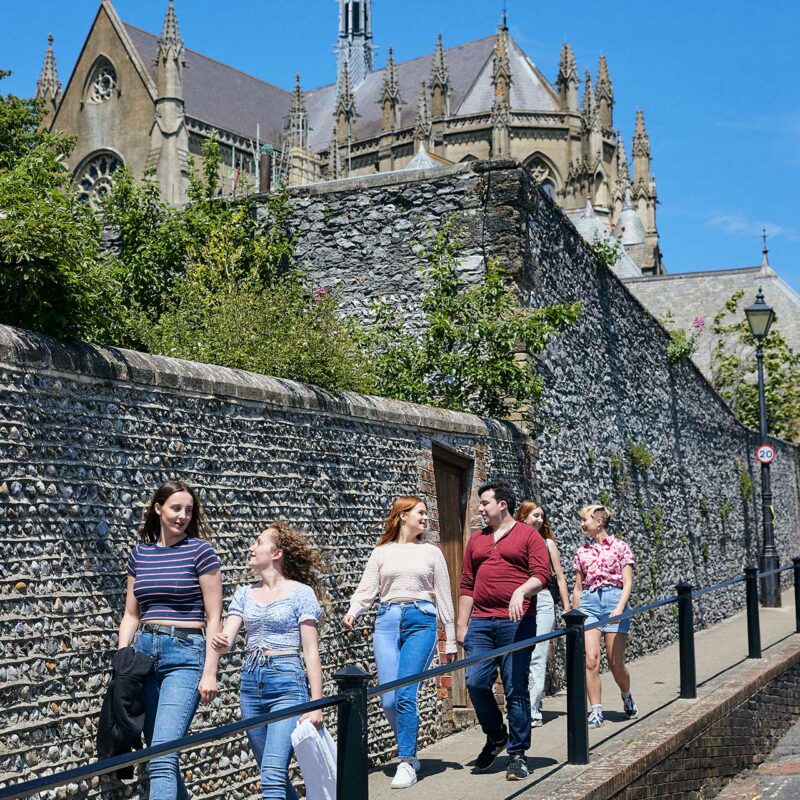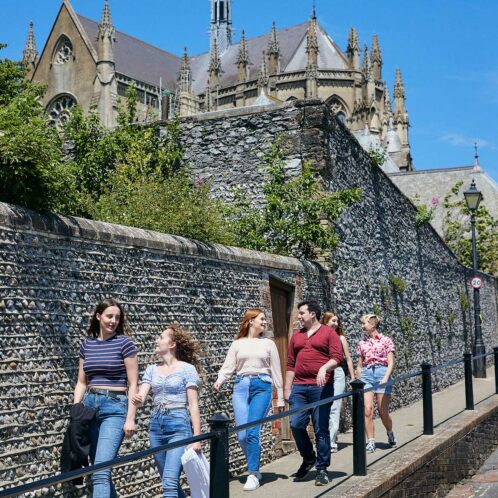 Stay with a host family while you study with us
Homestay is a great opportunity to live with a UK host family who will inspire you to explore British culture and give you the opportunity to practice your English speaking abilities.
Live with a local resident landlord
Although most students' first preference would probably be to share with other students, it is worth considering the advantages of this arrangement as well as its disadvantages.