The University of Chichester can trace its origins back to 1839.
In the early part of the 19th century, there was considerable debate about the role of church and state in university education.
In 1828 students were accepted for the first secular university institution in the country, which later became University College London. In response, it was felt that London needed another university institution where the role of the Church would be formally recognised. In 1829 King's College London was established, with William Otter as its first Principal.
William Otter moved on to become Bishop of Chichester in 1836 and took an earnest interest in the promotion of education. After his death, a college for training schoolmasters was established as his memorial in April 1839. Eventually, Bishop's Training College moved to new buildings on the new site in October 1850 and was named Bishop Otter College. These buildings are the historic core of the University at the Chichester campus.
In 1873 the College became a training college for women as a result of the campaign by Louisa Hubbard to encourage the acceptance of women as teachers. Male students were not introduced until 1957.
In 1942, during the Second World War, students and staff of the College were evacuated to Stockwell College in Bromley and the RAF took over Bishop Otter College. Chichester played a crucial part in the D-Day landings of 1944, where one of the lecture rooms on the Bishop Otter campus became the Operations Room of RAF Tangmere, the nerve centre controlling squadrons of fighter planes involved in the D-Day landing.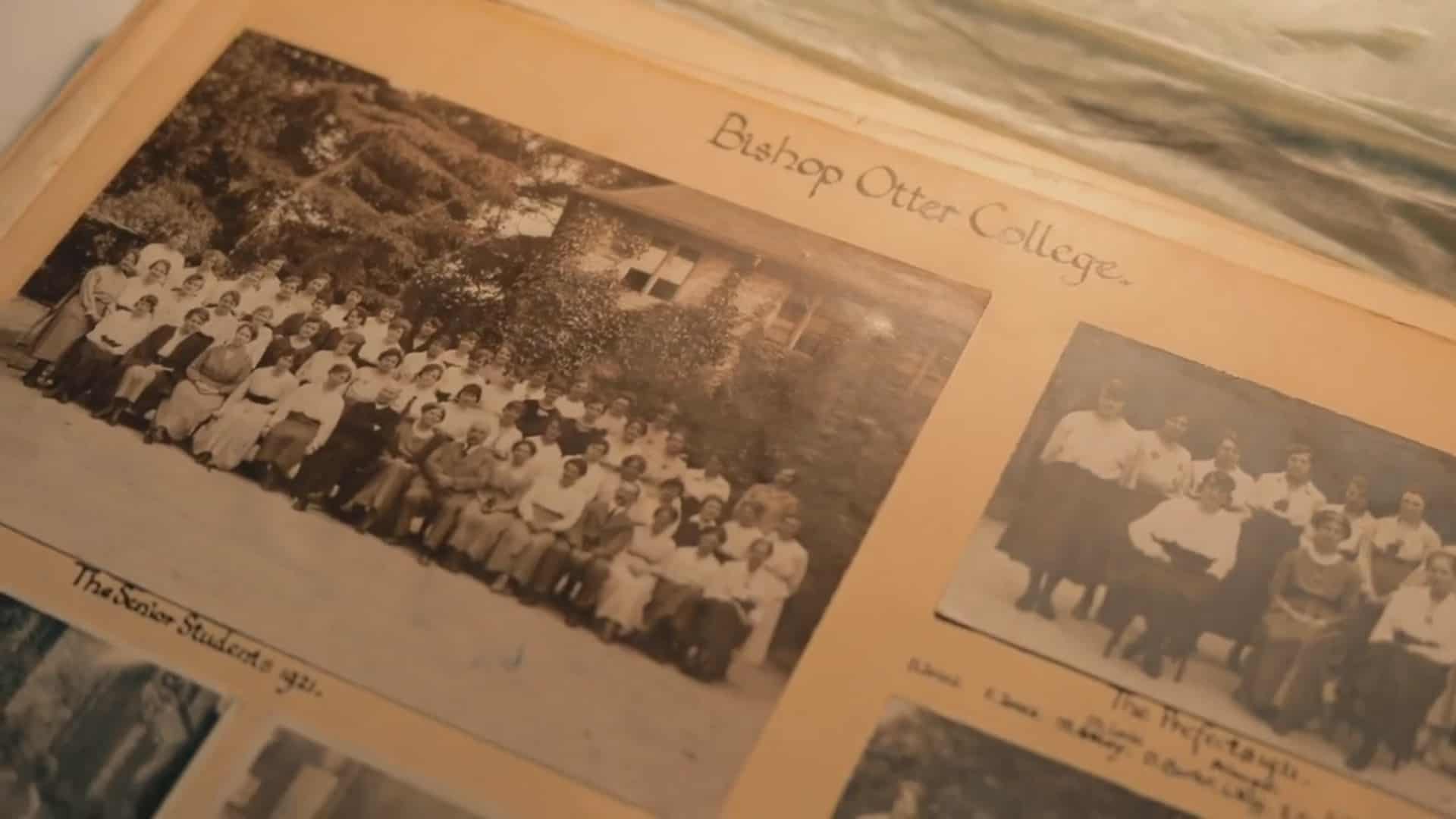 The Bognor Regis College of Education was set up in 1946 as an emergency training college for men and women to meet the severe shortage of teachers after the war. It was located in a crescent of three beautiful Regency houses.
The West Sussex Institute of Higher Education was formed in 1977 as a result of the merger between the two colleges (Bishop Otter College and the Bognor Regis College of Education) it was a single institution of higher education, which allowed the two colleges to retain some of their traditions and identity. Initially, degrees were awarded by Sussex and Southampton Universities, but the Institute moved to a single degree awarding body, the Council for National Academic Awards (CNAA) and then with the demise of the Council, the Institute became an accredited college of the University of Southampton, awarding Southampton degrees.
To confirm its unitary identity and prime location, in 1995, the Institute changed its name to Chichester Institute of Higher Education. In 1999 the Institute gained degree awarding powers in its own right and the name was changed to University College Chichester.
The title 'University of Chichester' was approved by the Privy Council on 12 October 2005.