Landlords and homestay hosts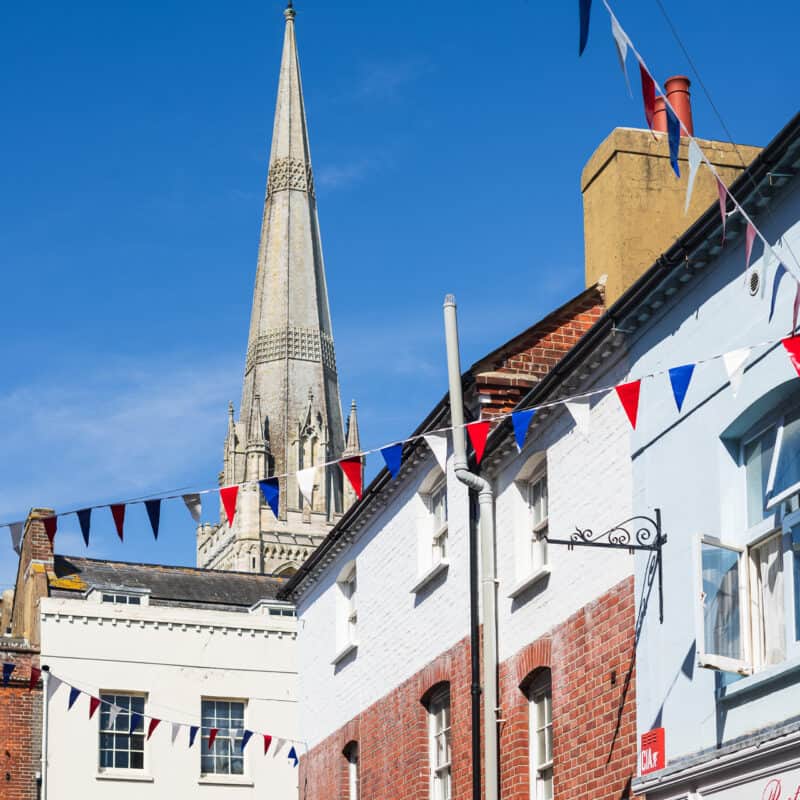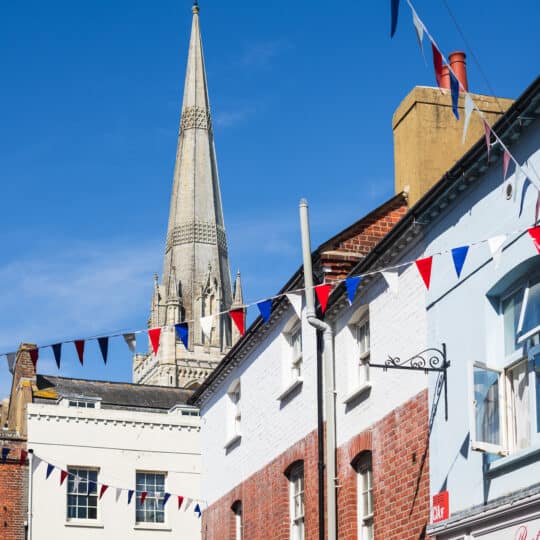 Become an accredited landlord with us and we'll help you fill your rooms.
Landlords can apply to join the Landlord Accreditation Scheme, which was designed by Chichester and Arun District Councils to give professional, reliable landlords the credit they deserve. As part of the Scheme, landlord properties can benefit from free website advertising, on the Council website.
We only advertise accredited properties on the university accommodation website.
Alternatively, students can choose a Homestay option, where they can live and eat as part of a family, or live in a Private Home, whereby they rent a private room and share other facilities, like the kitchen and bathroom, with their landlord.
Open your home to a student
A host family is at the heart of the homestay experience. Homestay is more than just renting out a spare room. Hosts open their homes to students from around the world and welcome them into their family. The most important part of being a host is the ability to provide a supportive, welcoming and caring environment.
When students and teachers stay in the UK they wish to experience our traditions, values and culture while improving their English speaking skills. Our Homestay guests are mainly teaching students or academics working within the education sector who have come to Chichester to take part in a short course. You can help and support a student develop their confidence and language abilities while they study with us.
Interested in becoming a host? You will need to provide:
A spare bedroom with storage.
Desk space or access to a quiet area.
Meals at home throughout the week.
Shared common living spaces such as your kitchen and living room.
We are always looking for welcoming people living in Bognor Regis including Aldwick, Pagham, Felpham and Middleton areas to provide accommodation for students and teachers at different points over the year. You don't have to be a typical family with children, you could be a widow, a single person, a young couple or an older couple whose children have left home.
Hosts earn £140 per week to cover the cost of accommodating a student whose stay can range from one to eight weeks throughout the year – the busiest time of year being over June, July and August.
Read our information for host families to find out more about what you need to over a homestay home.
Information for Landlords
The Accreditation Scheme for landlords has been designed by Chichester and Arun District Councils to give professional, reliable landlords the credit they deserve, and to distinguish their properties from the rest.
Only accredited houses are being marketed by the accommodation office, and as well as having a market advantage, accredited landlords who join the local authority Accreditation scheme can make full use of our standard tenancy documentation and support.
Accommodation Office Services
The accommodation office provides a web based advertising service used by over 3000 students looking for private rented accommodation each year. Most students use our facilities as their first point of contact. To advertise with us, all properties must be accredited.
Our office is open daily and we are pleased to answer queries from existing or potential landlords. We advertise details of your accommodation to students who will contact you to arrange a viewing. Students will make all arrangements with you.
Can I be part of the Accreditation Scheme?
If you are a landlord wishing to rent to students, you are required to accredit your rental properties with the local authority, if you wish to advertise your property through the University. For further details about the scheme, please visit the Landlord Accreditation Scheme on the CDC website.
The University is always looking for good quality furnished self-contained flats and houses.
What are the benefits of registering my property with the University?
The Accreditation Scheme gives professional, reliable landlords credit and gives them a market advantage by distinguishing their properties from the rest.
University registered landlords will benefit from:
Sample tenancy documentation
Regular updates on best practice and the legal aspects of letting
Answers to FAQ's; Hints & Tips
Support from experienced landlord mentors
Regular landlord evenings, providing you the opportunity to meet with other 'student' landlords - the sharing of experience, knowledge and ideas
Support and guidance from the University