Outreach and Student Recruitment
We work with colleges and schools to support students applying for and entering higher education.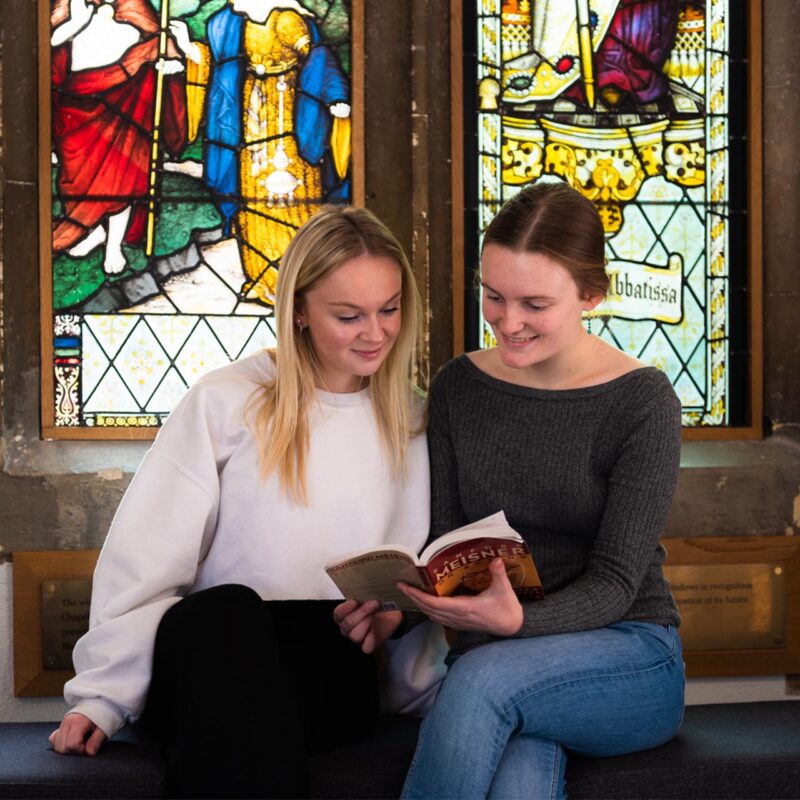 The Recruitment and Outreach Team delivers a range of activities supporting schools and colleges to inform their students on the choices and decisions relating to University.
Access to Chichester Compact
A collaborative partnership between schools and colleges with the University to provide opportunities for students to progress to higher education.
Explore how to apply to university through UCAS, learn more about personal statements and get ready to start your application.
The Recruitment and Outreach team are able to deliver a range of presentations and workshops to support and guide students through the array of information and options that is the higher education application process. If you would like any further information contact the team outreach@chi.ac.uk.
Teachers and Advisors Resource
Download this UniTasterDays guide on speaking to your students about their university options including degree apprenticeships.
Any number of our presentations and talks can be tailored to different audiences such as parents and carers, please get in touch to discuss your needs on outreach@chi.ac.uk.
We offer a range of masterclasses across the year where you can experience our excellent teaching from expert academics and explore our facilities and campus at the University.
Book us for a careers fair
Meet our student ambassadors
Our Outreach Ambassadors work on various schemes and projects to raise the aspirations of students in our local community. Acting as positive role models, the ambassadors share their experiences of University and student life through the delivery of interactive events both on campus and within schools. Our diverse workforce includes international students, mature students and students from a widening participation background to reflect the broad variety of students we attract at the University of Chichester.
If you are a current student and interested in becoming an Outreach Ambassador please email outreach@chi.ac.uk.
Outreach and Student Recruitment Team