We work to equip our students with the specialist, professional and personal skills they need in employment.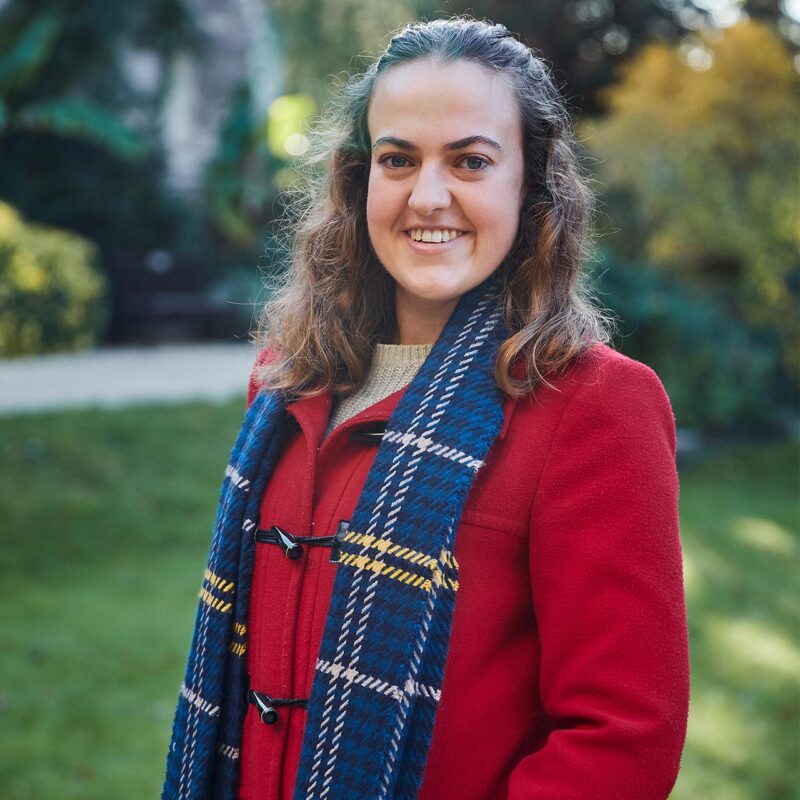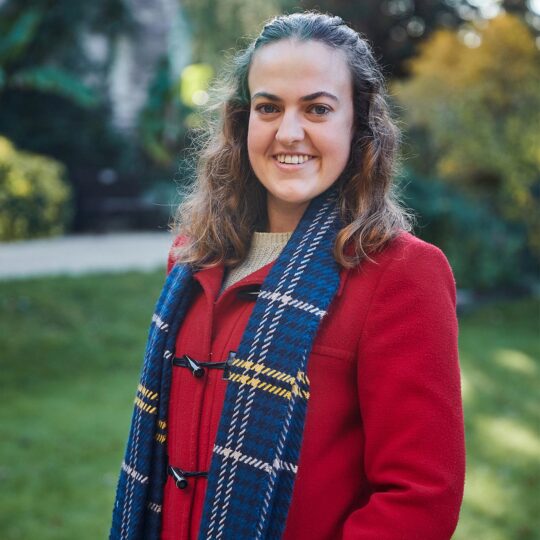 We can help you to find the right person for your business needs, from student work placements to graduate internships or filling full-time, part-time and seasonal vacancies.
The Careers team provides advice and guidance to students as they look for employment opportunities, contacts in the business world and ways to develop further.
We do this by building relationships with local, regional and national organisations like yourselves and learning about your requirements and the aptitudes you are looking for.
We can help you to find the right person, from student work placements to graduate roles, internships, full-time, part-time and seasonal vacancies. Or perhaps you have a short term project to fulfil or would like to support one of our final years by being a Professional Mentor?
We have an online jobs board where you can advertise your roles for free to our students. You can add as many jobs as you like. Find out more below.
Use our Jobs Portal to promote yourselves and advertise your role, or email us to discuss recruitment, interview arrangements or organising presentations to potential candidates or course groups.
Types of employment and support
By employing our students or graduates in an appropriate short-term or permanent role, your business will gain:
An opportunity to develop closer links with the University.
Increased short-term resources for a specific project or busy period.
Motivated students with specialist knowledge and forward-looking ideas.
A means of identifying potential employees for future employment.
A a fresh perspective on a project or challenge.
Many students are actively looking for part-time work and seasonal work, whether it's related to their course or not. They need to work around their studies but are usually free at weekends, evenings and holidays.
Volunteering provides vital and valuable experience and is usually undertaken in the non-profit or charity sector. If your volunteering vacancy doesn't fall into this category you should be aware of contravening national minimum wage legislation.
Sometimes called a 'fixed term graduate role' or a 'placement', internships are normally fixed term paid positions. You can offer internships to undergraduates and graduates and they can last from 1–12 months and incorporate specific projects, training etc.
During work shadowing students shadows an employee or a company to find out more about the company and the roles in industry. These usually last 1-2 days.
Students may be asked to assist with basic tasks.
Work Experience or Work Tasters
Work experience is a short term opportunity which exposes student to a particular company and gives them the opportunity to support with tasks or a particular project.
If unpaid, work experience should not involve any contractual obligations, replace a role that could be paid, and should not last any longer than 20 working days.
Mentoring is a powerful and unique programme which matches you as a working professional to one of our final year students. It is an informal "professional friendship" where you meet approximately once a month to help them consider their career path and you share your work journey, lessons learnt and insights gained.
For both mentor and mentee, it encourages development of personal and professional skills such as listening, how to hold productive meetings, goal setting, diary management and communication skills.
Placements and Work Experience
Placements are embedded into a course and are usually assessed and relevant to the student's degree. This allows students to put their theoretical learning into practice.
Placements can last from a couple of weeks to 12 months. A 12 month placement is often referred to as a 'Year in Industry' and takes place between the second and final year of a degree.
Placements can be be one day a week, for several weeks or up to a year.
This opens our students eyes to the world of work and bridges the gap between their higher education learning and professional experience giving them the opportunity to apply the theory and skills gained during their course to your work environment.
A  placement and other work experience is extremely valuable to students as it deepens their understanding of the business world, builds their insight, skills and experience and develops the evidence they require for applications, CVs and LinkedIn profiles.
Graduates have studied at a high level and developed a range of skills, aptitudes and specialist knowledge whilst at university which they can apply to the world of work. Many organisations will benefit greatly from recruiting talented graduates with motivation and fresh ideas. They:
Have acquired many skills, have great enthusiasm and are highly motivated.
Are positive learners and become productive at a faster pace.
Have forward-looking ideas and are proactive problem solvers.
Can effectively and efficiently adapt to new environments.
You could employ graduates in a graduate job, which is an early career role for graduates to gain experience in industry, or as part of a graduate scheme which usually involves time in different departments to give graduates a whole company overview.
Meet our students on campus
We run a variety of events on campus which allow you to meet our students and raise your profile on campus. These include Employ-ME events, employer presentations, practice assessment centre / interview sessions and supporting with careers education within the curriculum. Please get in touch to discuss how you can get involved.
If you would like more information, please contact careers@chi.ac.uk.
Advertise your opportunities directly to students
We have our own unique portal for students and graduates to access information on companies and advertised positions.
Our service is free to advertise as many job vacancies and volunteering opportunities as you like, in addition to promoting your company and raising its profile.  All opportunities must comply with our Vacancy Advertising Terms. We have over 6000 students studying on a range of academic, professional and higher level courses across 17 different departments.
To post opportunities you need to be registered on our system.  If you have already registered you only need to login.
Employers guide to using University of Chichester Jobs Board
Follow the steps below to upload your company and job details to our jobs board.
1. Add your company details
Upload details of your organisation onto our portal, by filling in an employer profile through this link. Students will read about your company through this section so please make it as informative and positive as you can.
2. Wait for approval
When we approve your application we will send you a new link with your log-in details so you may create your password.  If you forget your password let us know and we can reset this for you.
3. Submit your job details
Upload the particulars of your job role/s. For each different type of opportunity we require a new description. This includes how to apply.
You can select more that one Opportunity Type for each job. If the role is local to the University, please tag it as a 'local opportunity'. The more types you select the more likely you are to be found by an applicant.
4. Wait for approval
Once you have submitted your job we will aim to approve it and make it live on the site within one working day.
Get in Touch
Please contact us if you have any queries.
We are also happy to discuss how you can get to know the University better and visit either of our campuses in Chichester or Bognor Regis.
You are welcome to speak with us about your company, meet appropriate course leaders, set up a stand and/or give a presentation to recruit students.
Contact the Head of Employability, Liz George through e.george@chi.ac.uk or email careers@chi.ac.uk or telephone 01243 816035.