The Guardian University Guide 2023
in the UK for teaching quality
The Times and Sunday Times Good University Guide 2022
Complete University Guide 2023
Join us at one of our upcoming Open Days!
 Sunday 8 October  |  Saturday 28 October  |  Saturday 18 November
Overview
Learn the intricacies of teaching outdoor and adventure activities to young people
Our highly practical BA (Hons) Outdoor and Adventure Education course develops your skills and abilities in various outdoor and adventure activities, as well as how to use them to educate and coach children and young people.
Chartered Institute for the Management of Sport and Physical Activity (CIMSPA) education partner

Expand your skillset in a range of outdoor and adventure activities
The course offers modules that focus on developing personal performance in key activities both on land and in the water, including:
Climbing

Surfing

Canoeing

Kayaking

Scuba diving

Forest schools
Examine the theories and practices of outdoor and adventure education
Throughout your degree, you will explore the key pedagogical principles that underpin education within an outdoor and adventure activity context as you learn to reflect on your teaching, coaching, and facilitation practices to prepare you for a successful professional career.
Specialise in an area that interests you
As you progress through the degree you can specialise in the coaching, teaching, or applied psychology of adventure sports, as well as the physiological effects of these activities and the extreme environments they often take place in.
Study on an established course
The course has been running for over 20 years, making it one of the longest running courses of its type in the UK and is the only validated four year Outdoor and Adventure Education degree in the UK.
Learn from expert staff who really get to know you
You will learn from our team of highly-qualified, experienced and research-active staff in smaller classes, which mean they can really get to know you and how best to support your academic and personal development.
Built-in sandwich experience year
The course comes with a dedicated sandwich experience year that allows you to travel anywhere in the world, as well as regular residential trips every semester.
It can be undertaken anywhere in the world, with many students selecting experiences in adventure capitals such as New Zealand, Canada, and the USA.
Take part in residential trips
This course is the only programme in the UK that offers regular residential trips in addition to normal contact hours, with the opportunity to experience different landscapes, terrains, and sports (including snow sports) in both the UK and places such as France and Lanzarote.
Prepare for your future career
We understand the importance of ensuring that you have the knowledge, skills and experience to compete successfully in today's challenging jobs market and our focus on theory in practice ensures you will feel prepared to succeed in a wide variety of careers.
On this course you will:
Study on the only validated four year Outdoor and Adventure Education degree in the UK.

Develop your skills in a variety of outdoor and adventure sports and activities alongside fundamental pedagogical theories.

Choose to specialise in the coaching, teaching, psychological impacts, or physiological effects of adventure activities and sports.

Take part in our dedicated sandwich experience year that allows you to go anywhere in the world.

Join the only programme in the UK that offers regular residential trips in addition to normal contact hours.

Learn from our team of expert and experienced teaching staff who really get to know you and your needs.
The Course
Learn the links between outdoor and adventure activities and physiology or psychology
Year One
Your first year provides you with the fundamentals of outdoor and adventure education practice as you develop your knowledge and understanding of adventurous activities, alongside modules in the core principles of physiology, psychology, pedagogy, and skillset enhancements.
Year Two
In your second year, you will begin to specialise in the areas of outdoor and adventure education that most interest you, as you learn more advanced pedagogical and sports science principles and look to apply them to your own teaching and coaching practice.
Year Three – sandwich experience year
Your third year sees you embark on a dedicated sandwich experience year, which provides you with the opportunity to get involved in work in areas of outdoors, adventure, and/or education as you consider the varying approaches adopted by different providers.
It can be anywhere in the world that you choose, with previous students having worked in countries such as Norway, Sri Lanka, and China.
Year Four
In your final year, you will work towards producing a dissertation project, which acts as the culmination of your learning across your degree.
Alongside this, you will continue to study advanced aspects of sports science and pedagogy, as well as consider research techniques and issues to help with your dissertation project.
Additional National Governing Body Awards
In addition to your degree, each year we typically offer you the opportunity to gain additional awards from various national governing bodies, such as:
British Canoeing awards  

Mountain Training awards   

Mountain Bike Instructor Award Scheme awards  

Royal Yachting Association powerboat awards  

First aid 
During the third year many students gain governing body awards in the UK and abroad from The Professional Association of Diving Instructors, The Canadian Association of Snowboard Instructors, and the British Association of Snowsport Instructors.
Indicative modules
You will study a selection of core and optional modules during your degree. Each module is worth a particular number of credits and is delivered differently depending on the needs of the module.
This list is indicative and subject to future change.
Teaching and Assessment
Apply theory to practice through our highly-practical approach
Smaller class sizes for better learning
You will build your subject knowledge and practical experience through lectures, workshops, and tutorials in small classes, which means our expert teaching staff really get to know you and what support you need.
You will have 12 hours a week contact time, as well as additional time on residentials.
Thomas
BA (Hons) Outdoor and Adventure Education graduate
"I have built strong relationships with my lecturers, who very early on got to know every one of us as an individual and developed life-long relationships with my peers. The degree has changed me in many ways including where I now see myself in the future."
Discover varied and innovative teaching methods, including:
Small group lectures and seminars

Small group practicals to allow for maximum personal skill progression e.g. kayaking, climbing

Blended practicals focussing on bringing theory to life

Off-campus visits

Laboratory practicals

Individual tutorials

Residential field trips
Apply the theory to practice
Your learning will centre around the application of theory to practice, where each module will have practical application of academic frameworks to relevant outdoor and adventure activities and contexts.
Develop practical skills on your sandwich experience year
The experience year develops your practical skills, knowledge of the diverse nature of the outdoor sector, theory in practice, and professional skills.
Assessments
You will typically study four modules each semester with each module worth 15 credits to gain 120 credits to complete each academic level.
Modules are assessed usually at the end of each semester with most modules having at least two modes of assessment.
Presentations

Reports and reflective accounts

Analytical reports

Professional admin tasks (risk assessments, expedition proposals, funding bids)

Teaching practicals

Exams.
Experience
Discover a wide range of excellent sporting facilities that support your learning
Dedicated outdoor and adventure activity equipment
We have a wide range of activity equipment to save you having to hire it from external companies, and once you have been inducted and signed off, you can use our equipment when you want to – even outside of class.
Our range of equipment and facilities include:
Indoor and outdoor climbing walls

Kayaks

Canoes

Surfboards

Paddleboards

Traditional sport and climbing equipment

Duckies (inflatable boats similar to white water rafts)
Broaden your experiences with international trips
Throughout your degree, you can seize opportunities to visit a variety of international destinations and experience different outdoor and adventure activities, with previous trips including:
Fontainebleau

The Alps

Lanzarote*

Wales
*Optional diving placement in Lanzarote.
Outdoor and adventure equipment
Tudor Hale Centre for Sport
Specialist outdoor sports pitches
FA Women's High-Performance Football Centre
Subject specific librarians
Megan
BA (Hons) Outdoor and Adventure Education graduate
"Being in the outdoors has always been an integral part of my life, making the decision to leave full-time work to study the Outdoor & Adventure Education programme an easy one. Perhaps the greatest highlight for me is the residential experiences we receive – not only does it continue to strengthen the friendships forged with my peers, but also with my lecturers. There is very little they won't do to help you achieve and push you further then you thought you could go."
Sandwich Year
Gain vital first-hand experience to increase your employability
During the third year of your degree, you will undertake a sandwich experience year. This differentiates us from all other similar degrees.
In conjunction with the teaching team, you will plan a year of working in the adventure industry, personal adventuring, and experiences that count towards governing body awards.
Whilst you are encouraged to find your own experience, we have developed a network of contacts worldwide that can help you find the right option for you.
Some student experiences have included:
Working for a dog-sled team in Norway, teaching and guiding (after some training of course!)

Surf coach in Sri Lanka

Teaching sailing in China

Teaching in a school in Korea

Teaching skiing in Canada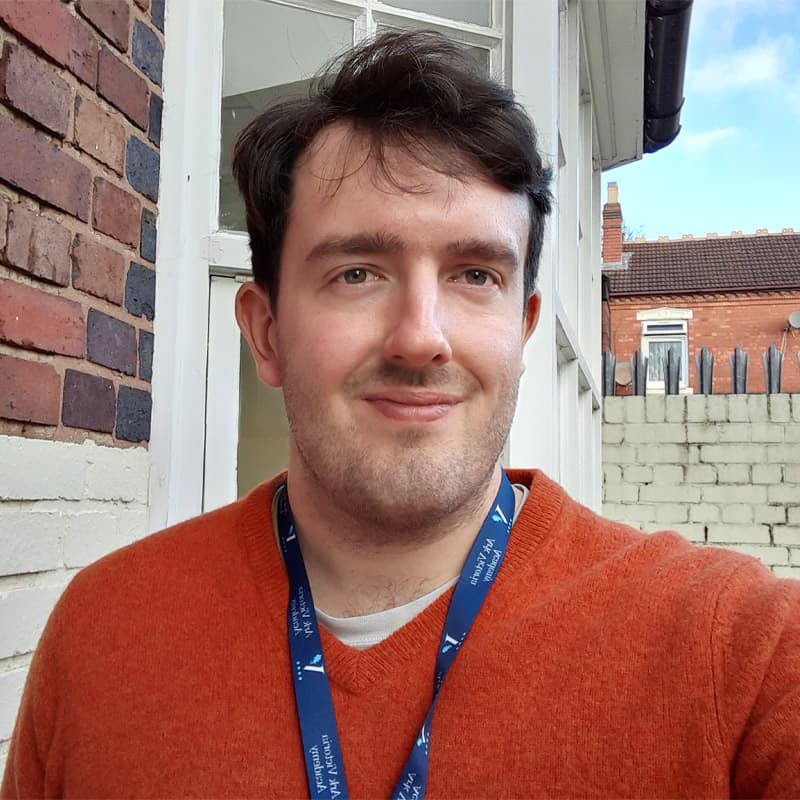 Ben
BA (Hons) Outdoor and Adventure Education graduate and current primary school teacher
"The main factor for me choosing this course was the Sandwich Experience Year offered in the third year as I wasn't sure what career I wanted. One of my placements was being a volunteer teacher in Ghana for three months. This confirmed that I wanted to be a teacher. The facilities on campus were excellent. We always had access to the canoes and kayaks and could climb on campus whenever we wanted to. Another reason why this course was incredible was because of the residential trips we went on every semester. My favourite was Lanzarote. We went climbing, mountain biking, hiking, including through a lava tube and explored volcanos."
Study Abroad
Explore the opportunity to study part of your course abroad
As a student at the University of Chichester, you can explore opportunities to study abroad during your studies as you enrich and broaden your educational experiences.
Students who have undertaken this in the past have found it to be an amazing experience to broaden their horizons, a great opportunity to meet new people, undertake further travelling and to immerse themselves within a new culture.
You will be fully supported throughout the process to help find the right destination institution for you and your course. We can take you through everything that you will need to consider, from visas to financial support, to help ensure that you can get the best out of your time studying abroad.
Careers
Become fully prepared for a wide range of careers in the outdoors and related fields
Our focus on theory in practice ensure that our BA (Hons) Outdoor and Adventure Education are prepared for a wide variety of career routes.
Teaching is a popular graduate destination in the UK and abroad, as is performance coaching and entrepreneurship in the outdoor sector, with small but growing numbers of graduates successful in setting up their own adventure-based business.
Our alumni have continued into careers that include:
Education and teaching

Adventure tourism

Civil service working for Forestry England

Project management for an expedition company

Recreation and leisure management

Risk management

Conservation management

Harbour Master
Further study
Many graduates have continued with their studies gaining Master's Degrees in physiology, psychology and education.
Some graduates have also gained scholarships for doctoral studies leading to lecturing in Higher Education and research in the UK and overseas.
University of Chichester alumni who have completed a full undergraduate degree at the University will receive a 15% discount on their postgraduate fees.
Gifted Athlete Support Programme
Supporting athletes with their studies and sporting ambitions
The University's Gifted Athlete Support Programme (GASP) helps students combine academic study with sport by offering support to compete at the highest level.
Our student athletes will have access to our experts in sport coaching, exercise physiology, biomechanics, strength and conditioning, performance analysis, sport nutrition, sport psychology, sport therapy or physiotherapy and receive:
Financial Support*

Fitness Suite at the Tudor Hale Centre for Sport

Administrative support from SU Sport

GASP branded kit
* Level of financial support dependent upon level of achievement in sport
Course Costs
For further details about fees, please see our Tuition Fees page.
For further details about international scholarships, please see our Scholarships page.
To find out about any additional costs on this course, please see our Additional Costs page.
Contribution to residential programmes
We do ask for financial contributions to cover all equipment, teaching/coaching, insurance, accommodation and travel in the UK and overseas. These are £375 in Year One, £375 in Year Two, and £250 for the residential in Year Four.
Personal protective clothing
£260 (approx.)
Provided by Mountain Equipment this includes waterproof and thermal clothing. In exceptional cases students may already have clothing that meets the required standard.
Students must have a full wetsuit and boots at the start of the course. There are many options available, but students typically spend £100 on a wetsuit.
Entry Requirements
GCSEs
or better in both English Language and Maths.
IELTS
with no element lower than 5.5
Interview
You will be asked to attend an interview as part of the application process. The interviews are designed to explore the applicant's practical suitability and personal drive to study the course. The interview will also start to build the personalised and individual relationships that we have with all of our students.
FAQs
Frequently asked questions
Click the 'Apply now' button to go to relevant UCAS page.
What are UCAS tariff points?
Many qualifications have a UCAS Tariff value. The score depends on the qualification, and the grade you achieved.
How do I know what my UCAS tariff points are?
Head to the UCAS Tariff Points web page where you can find a tariff points calculator that can tell you how much your qualification and grades are worth.