Psychology Research Degrees
Are you fascinated by people and why they behave the way they do?
Psychology is the scientific study of experience and behaviour - why we do what we do, how we interact with other people and the emotional significance we attach to this. These studies have gained increasing importance across a wide range of professional activities, including human resources, education, sport, social care and the creative industries.
We have a growing number of PhD students who are conducting innovative and original research across a variety of topic areas, including message framing in various health contexts, workplace integration, using cognitive restructuring to improve school performance, and many more.
For research queries specific to the Department of Psychology please contact Dr Roy Spina on r.spina@chi.ac.uk.
Use cutting edge research equipment and software
Our postgraduate researchers can take advantage of cutting-edge research equipment, across a wide-ranging suite of research labs.
Specialist advanced research equipment
Functional near-infrared spectroscopy (fNIRS) neuroimaging equipment enabling us to image what is happening within the brain in real-time: NIRScout – NIRx Medical Technologies
Transcranial Direct Current Stimulation equipment for facilitating or inhibiting cortical processing via electrical neuromodulation, useful for increasing addiction treatment efficacy
Immersive Virtual Reality System for Neuroscience Research, used for simulating real-world environments, treating phobias and trauma: aLIAS Laptop, Biopac MP15, virtual reality development platform Vizard, Oculus Head set (DK2 and Rift), and 3D software
Physiological data acquisition system for measuring physiological body responses: BioPac
12x neuro-anatomical brains and one anatomical Model of a torso – used for a range of modelling activities
We also boast an impressive range of specialist advanced research software, which we use for quantitative and qualitative data analysis, online surveys, and online experiments.
Specialist advanced research software
AMOS
CMA – Comprehensive Meta-Analysis software
Data Miner
E-prime
Inquisit
NOLDUS – The Observer XT: Software package for the collection, analysis, and presentation of
observational data
Nvivo
Qualtrics
SPSS
SuperLab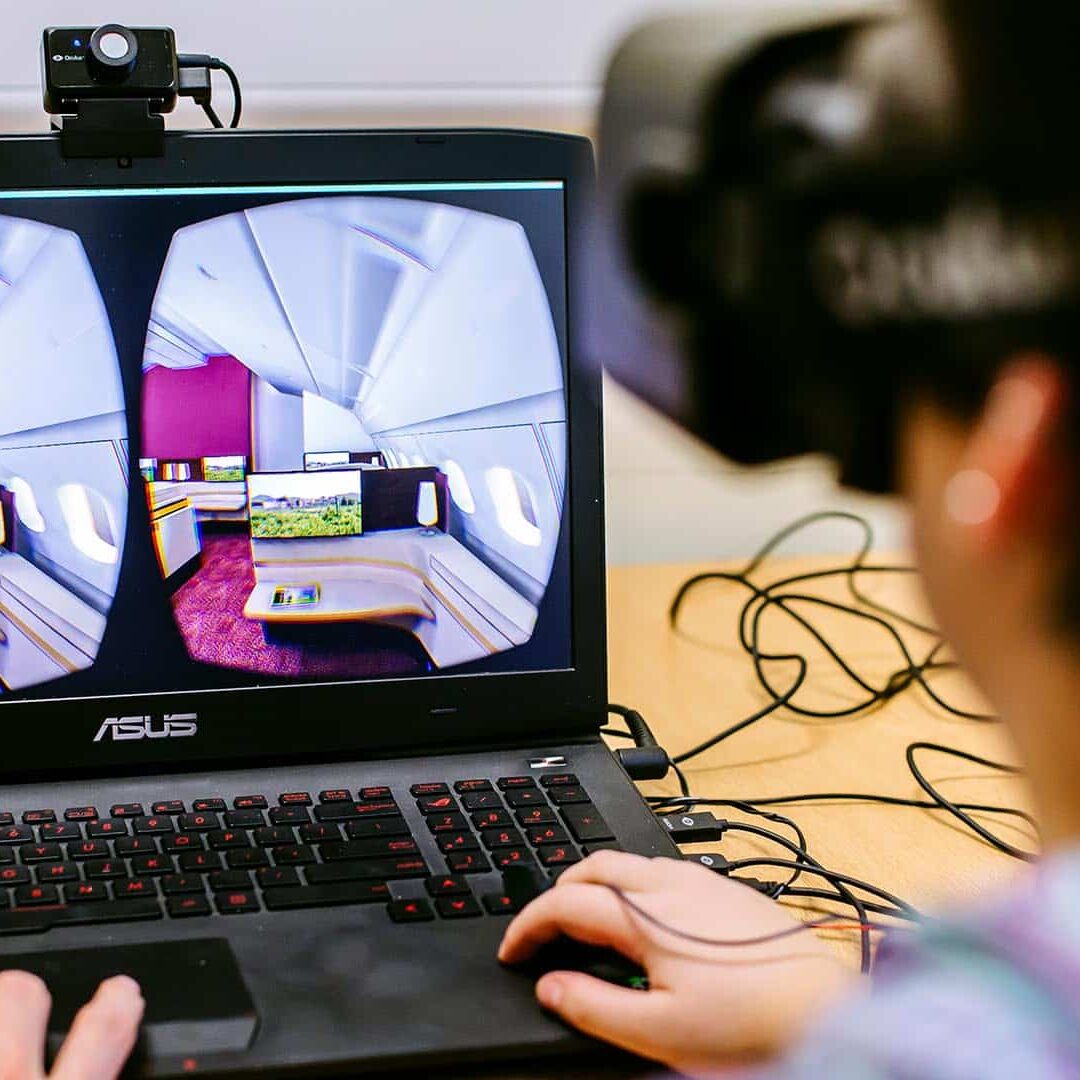 Browse our staff profiles to explore our research specialisms
BA, MSc, PhD, CPsychol, CSci
Children's use and benefits of expressive devices to communicate through their drawings, factors which facilitate artistic development, and the influences of colour on children's memory and learning.
BSc (Eng), BSc (Pysch), DPhil, CPsych, AFBPS
Psychology in the workplace, including the psychology of safety at work, job stress and work engagement.
Professor Antonina Pereira
BSc, MSc, PhD, CPsychol, FHEA, AFBPsS
Neuropsychology and neuroscience, including memory, aging and the early neurodegenerative process, language, and cognition.
BSc, MA, PhD
Individual and cultural differences in social cognition, including research on decision making, judgment, attention, curiosity, and other aspects of social cognition.
BA, PhD
Examining cognitive verbal processes that may underlie the development and maintenance of clinical anxiety disorders, such as Specific Phobia, from a behaviour-analytic perspective.
PhD
Engagement in mindfulness-based interventions, effectiveness of mindfulness-based interventions, measurement of engagement in psychological therapies and self-help versions of psychological interventions.
Dr Stephanie Jane Bennett
BSc, MSc, MSc. PhD, CPsychol, FHEA, AFBPsS
I am interested in supervising projects that are in the broad areas of Forensic Psychology, Criminology, Quantitative Criminology, Children and Young People (CYP), Police Investigation and Rehabilitative culture in Prisons.
BSc (Hons), PhD, CPsychol, SFHEA, FBPsS
I am interested in supervising those who have completed their BPS accredited MSc Health Psychology and wish to combine their Health Psychology PhD with the independent BPS accredited Stage 2 qualification. My research focuses on qualitatively understanding how people cope with difficult physical health-related conditions.
Dr Valentina Canessa-Pollard
BSc (Hons), PhD, CPsychol, FHEA
I am interested in supervising projects in two broad areas: 1) non-verbal vocal communication, including voice cues eliciting stereotyping processes, and facilitating empathy and well-being; 2) sexual and domestic violence and abuse.
BSc, MSc, PhD
Brain health and neurodegeneration, attentional processes involved in top-down control of goal directed behaviour, neuropsychology of functional impact and lesion neuroanatomy of impaired selective attention following stroke, experimental work examining goal neglect and dual task processing,
cognitive training for executive dysfunction following stroke, cognitive decline following deep brain stimulation for Parkinson's disease, interventions that can improve quality of life for individuals with cognitive difficulties through mechanisms of neuroplasticity and through improving assessment or standards of care.
Read more
BSc, PhD
Social network analysis and the evolution of social groups, the connection between engaging with nature and wellbeing, visual perception, reading and maths comprehension in children, bullying behaviour in schools, theory of mind within literature, social networks in Shakespeare's plays, and bumblebee communication and conservation.
Meet our research degree students
Lorena Covington
PhD Student in Psychology
Jasmine Afaily-Zadeh
PhD Student
Gillian Docherty
PhD Student
Psychology and Counselling Research
We have an active and thriving research culture focused into a number of different research laboratories across various subdisciplines.
The standard requirement for an MPhil/PhD is a first or upper-second honours degree and usually a relevant research related Master's degree. Candidates with other qualifications are considered on an individual basis.
Once you've decided on your topic/area of interest, normally the first step is to identify a potential supervisor with expertise most related to your area of interest. You can contact them directly, asking if they would be available and interested in supervising your intended project.
We recommend checking individual staff profiles, including in our POWER Centre's Psychology and Criminology research labs, to see if their expertise matches your interests.
All students are interviewed by their potential supervisor(s) and a Research Degree Coordinator or nominated other.
To apply: https://www.chi.ac.uk/research/phd-and-mphil-degrees/