Gifted Athlete Support Programme
Applications close on Friday 13th October 2023 at midnight.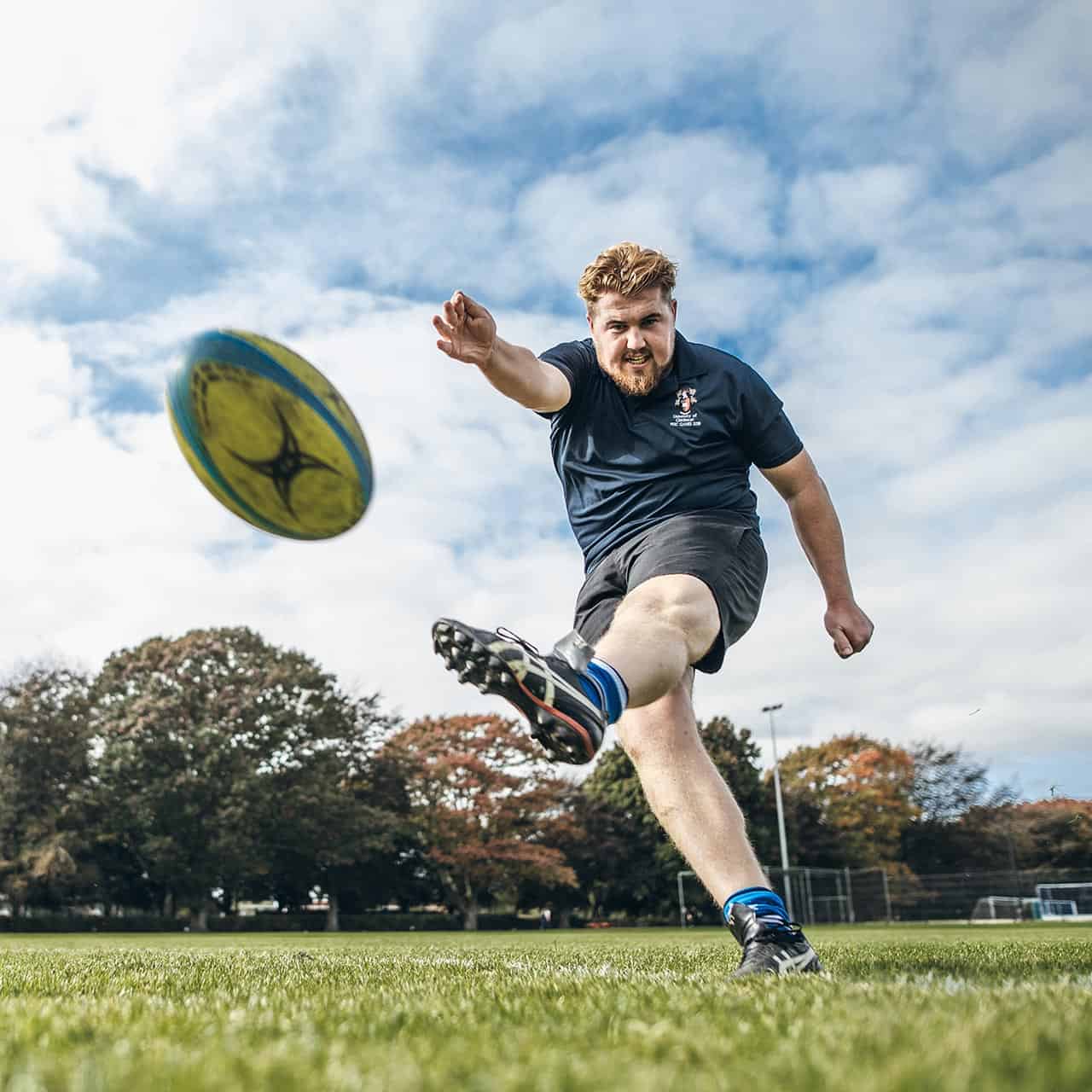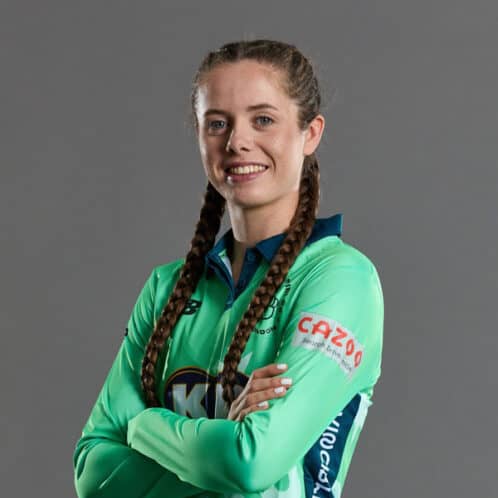 BSc (Hons) Sport and Exercise Science (Sports Performance) & MSc Sports Performance Analysis graduate and women's
cricket player
"My University experience has been unforgettable. I have received an enormous amount of support academically, and in terms of being able to pursue my cricket career.
I've connected with my lecturers and fellow students on a more personal level, and get the most out of my degree using their experiences and knowledge. I have formed lifelong friendships and created unbelievable memories along the way.
I'm now looking to continue pursuing a Professional cricket career; pushing my game as far as it will take me, with my future ambition to play cricket for England and travel around the world competing in franchise tournaments."
Supporting your sports performance
Here at Chichester, we are committed to supporting athletes with their studies and sporting ambitions. The University's Gifted Athlete Support Programme (GASP) helps students combine academic study with sport by offering support to compete at the highest level.
Our student athletes will have access to our experts in sport coaching, exercise physiology, biomechanics, strength and conditioning, performance analysis, sport nutrition, sport psychology, sport therapy or physiotherapy and receive:
Financial Support*
Fitness Suite at the Tudor Hale Centre for Sport
Administrative support from SU Sport
GASP branded kit
* Level of financial support dependent upon level of achievement in sport.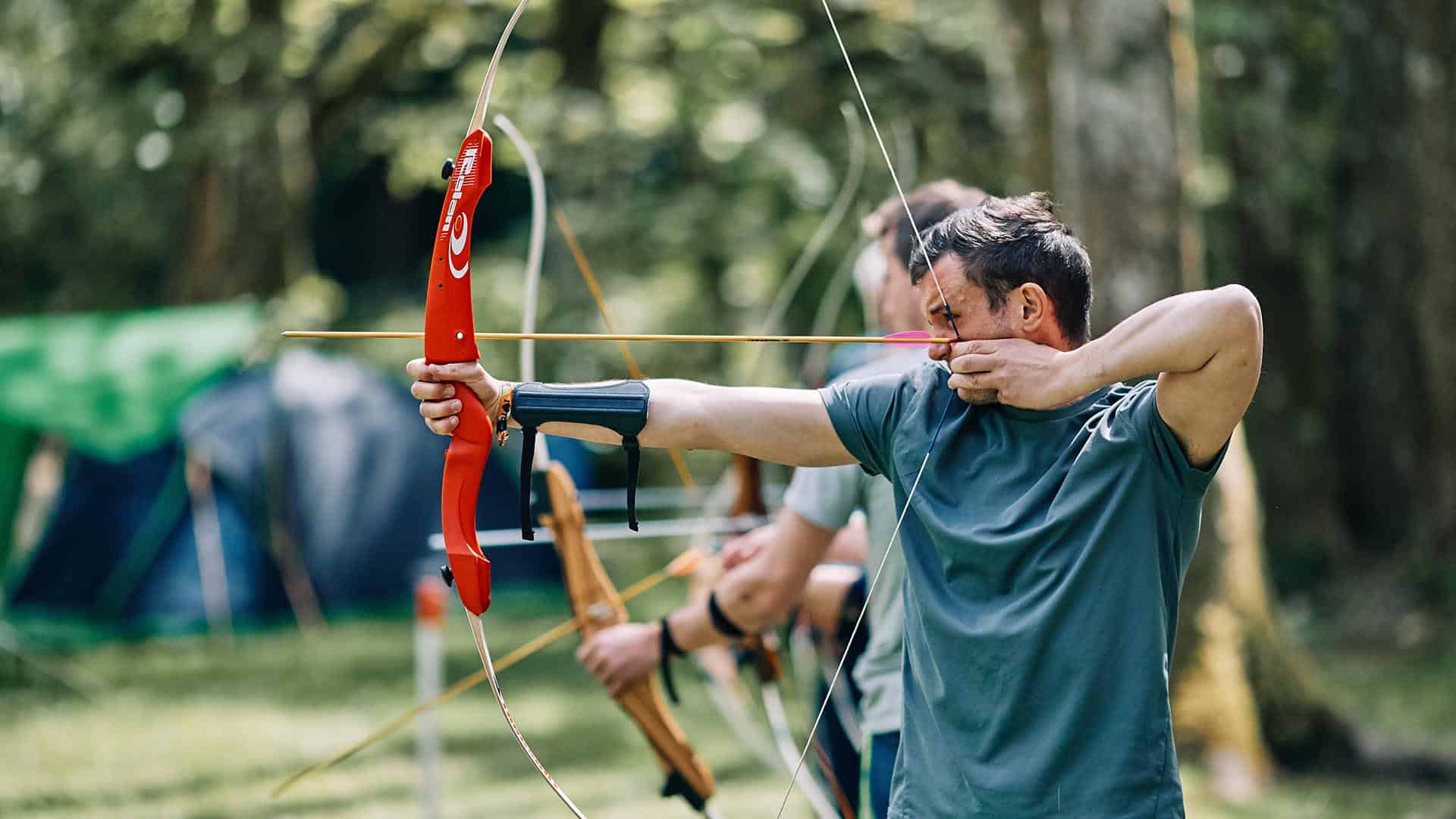 Consideration for Gifted Athletes will be given to all candidates who can demonstrate:
Regional, national, or international standard in their sport or show strong evidence of future outstanding potential
Fulfil the normal entry requirements for the course for which you are applying
Be committed to playing a full part in the University and represent us in British Universities and Colleges Sport (BUCS) competitions

The scheme has supported a number of athletes including a 470 Olympic Class sailor, an elite basketball player and a Norwegian national rugby union player.
| | | | |
| --- | --- | --- | --- |
| Name | Course studied | Discipline | Level |
| Callum Elliot | BA (Hons) Physical Education (Secondary Years) | Triathlon/Aqua Bike | Regional |
| Danielle Gregory | BSc (Hons) Sport and Exercise Science | Cricket | Regional |
| Emily McDonough | MSc Physiology | Trampolining | National |
| Haylee Miller | BSc (Hons) Sports Therapy | Basketball | National |
| Josh Goddard | BA (Hons) Physical Education (Secondary Years) | Basketball | National |
| Josh Parry | BSc (Hons) Sports Science and Coaching | Athletics | National |
| Patrick Bray | BSc (Hons) Sport and Exercise Science (Performance Sailing) | Sailing | National |
| Sergiu Chete | BSc (Hons) Community Sports Coaching | Swimming | National |
| Finley Bigg | BSc ( Hons) Sport Science and Coaching | Athletics | International |
| Jasmine Seamarks | BA (Hons) Outdoor and Adventure Education | Swimming | National |
| Kirsty Atter | BSc (Hons) Sports Therapy | Synchronised Skating | International |
| Lars Thorkildsen | BMus Vocal Performance | Rugby Union | International |