We support a variety of arrangements for learning, assessments and exams to enable you to fully participate in your studies.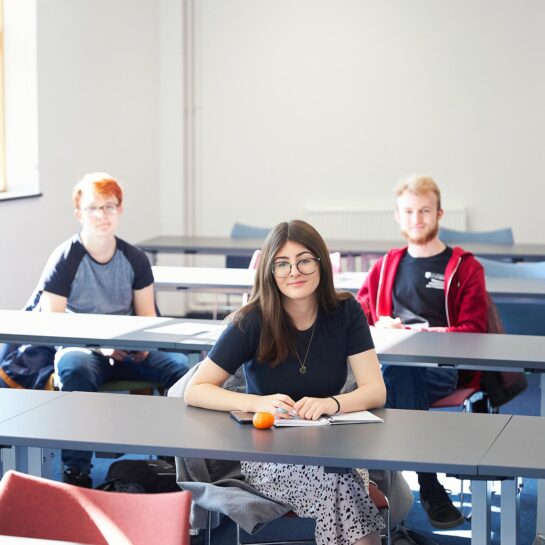 The University provides reasonable adjustments to learning, teaching, exams and assessment to ensure that students with a disability or long-term medical condition are not disadvantaged.
Making Individual Arrangements
Agreeing reasonable adjustments
If you have a diagnosed disability or long-term medical condition which has a substantial impact on your ability to carry out normal day-to-day activities, you may be eligible for a range of reasonable adjustments.
Our specialist professional advisers will be able to assess your individual needs and will be able to draw up a formal agreement of your required adjustments.
To start this process, you will need to disclose your condition to the University. You are welcome to phone or email the Disability and Dyslexia Service directly on 01243 812076 or disabilitydyslexia@chi.ac.uk to speak to us about your support.
You will need to provide suitable evidence of your need, such as a recent Educational Psychology Report or medical evidence from a doctor or another specialist, as appropriate, to support your request.
After you contact us your adviser will then discuss and assess your requirements and draw up an agreement with you. This agreement will need to be approved by the Examinations Office (for adjustments to exams and assessments) and by the head of your Academic Department.
Examples of reasonable adjustments include:
Getting handouts for lectures in advance.
Alternative formats of lectures or course material.
Equipment or aids such as specialist computer equipment.
Extra time in exams.
Accessible rooms and venues, such as having quiet spaces.
Accessible student accommodation or specific housing arrangements.
It is your responsibility to request adjustments to exam and assessment arrangements as soon as possible, either before starting your course or soon after.
For more details on the procedures and processes for claiming adjustments to exams please read our Guidance on Acceptance of Evidence for adjustments to Examinations - March 2019 (Word Document).