Our friendly Careers and Employability team will help you find term-time jobs, summer employment, volunteering opportunities and placements to support you during your degree and help you reach your dream career.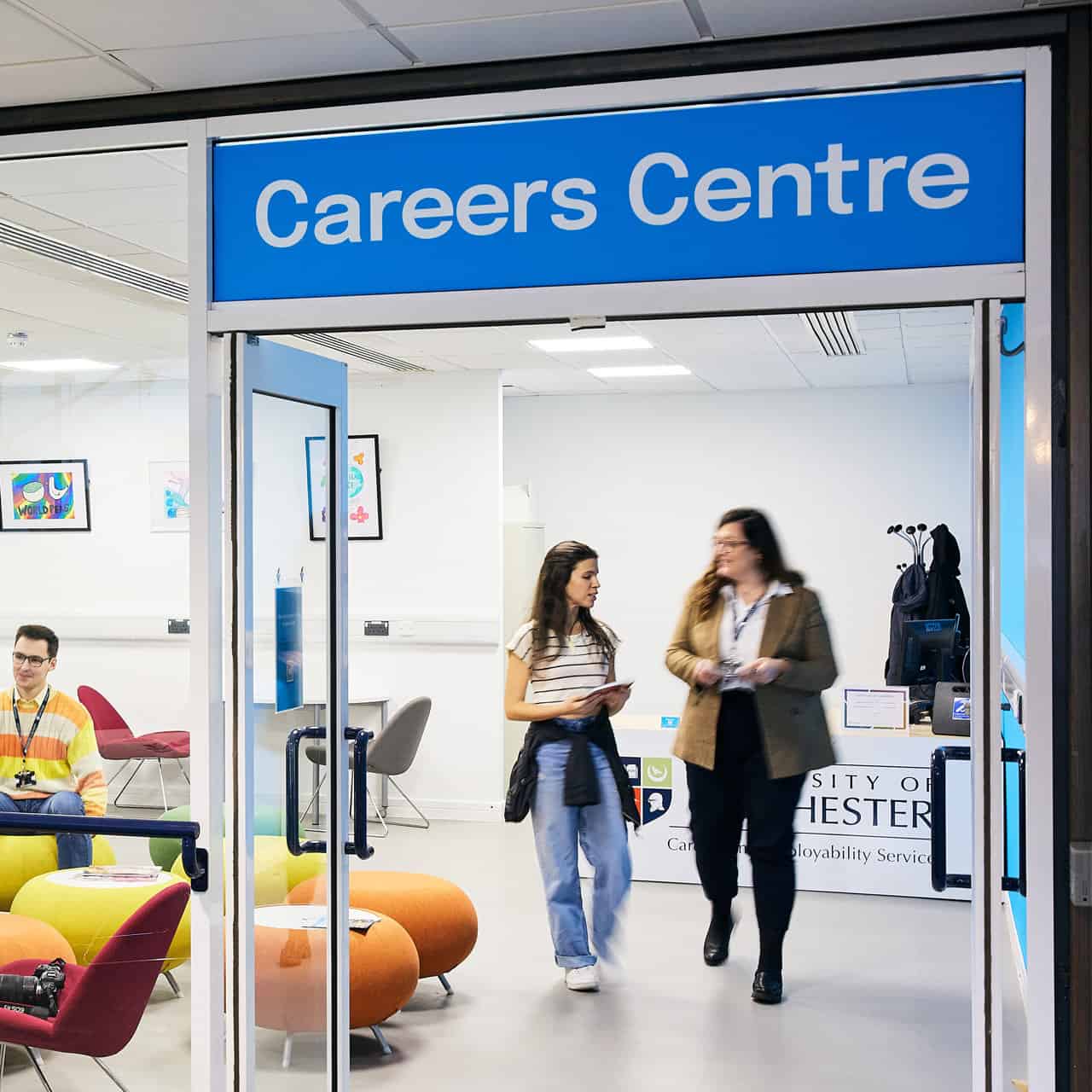 Having work experience will add a range of valuable skills and experience to your CV and help you stand out from the crowd.
The Careers and Employability team will support you as you find and complete course specific work placements, become a strong job candidate and prepare for life after graduation.
See our latest opportunities at our online careers and jobs board. The board is updated regularly with opportunities and contacts to support you in finding work and placements.
The team can help you research your postgraduate study options after you graduate, develop your skills as a freelancer, or help you start a business. 96.5% of our graduates were in employment or further study within six months of graduation (Destination of Leavers from Higher Education 2018).
The Careers and Employability team are available on weekdays at a Careers Centre at Chichester and a Careers Desk at Bognor for bookable appointments. They also run course specific employer events, with employers in your subject area coming to the university to talk about what they look for and current opportunities.
To find out more, take a look at our Careers and Employability pages.
Use your time to support causes you care about
Volunteering at Chichester couldn't be simpler. The Careers and Employability Team can help you to find a suitable volunteering role. We have links with a large range of charities and voluntary organisations in the local area. There are also a growing range of opportunities within the Students' Union (SU). The SU is run for students, by students offering different volunteering schemes such as Freshers' Crew to help new students move into university accommodation, committee roles to run sports clubs/societies and officer roles representing the student body on a wider scale.
Work with the Students' Union
Join campaigns, fundraising and charity events
The Students' Union support national campaigns such as Black History Month, Mental Health & Wellbeing and This Girl Can to raise awareness, give students the opportunity to join in and host events within the campaigns. They also run an abundance of fundraising events throughout the year, including RAG Race that has over 2000 students in attendance, to raise money for the charities students have nominated and voted for. And if that wasn't enough - our staff and students even partake in a monthly 2 minute beach clean of Bognor Regis beach to maintain our beautiful seaside town for everyone to enjoy!
Visit the Students' Union website for more information of how you could get involved.