Specific Learning Difficulties
Approximately 10% of students at the University have disclosed that they have dyslexia or another specific learning difficulty.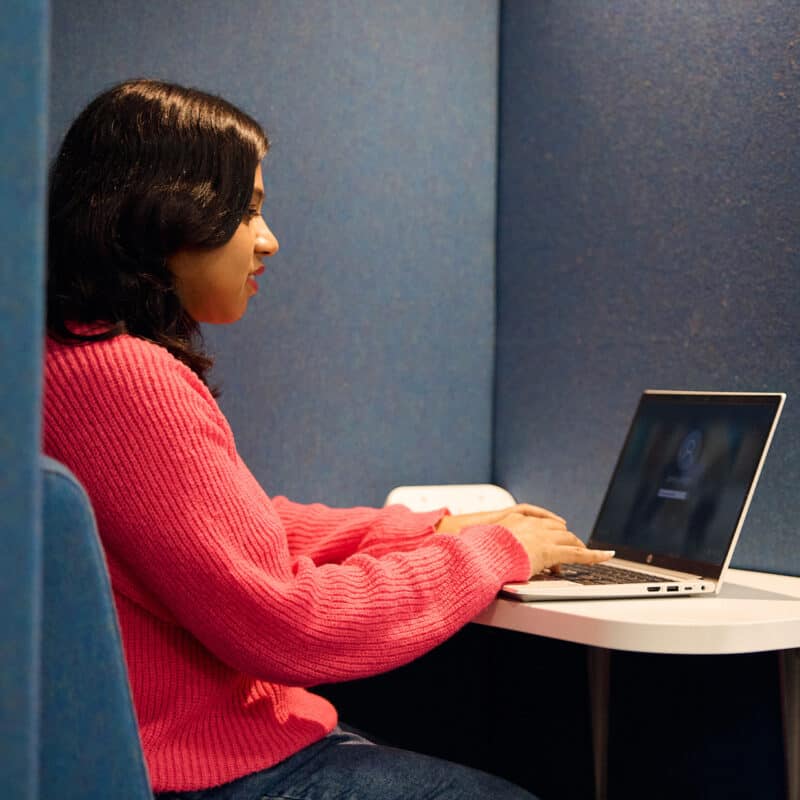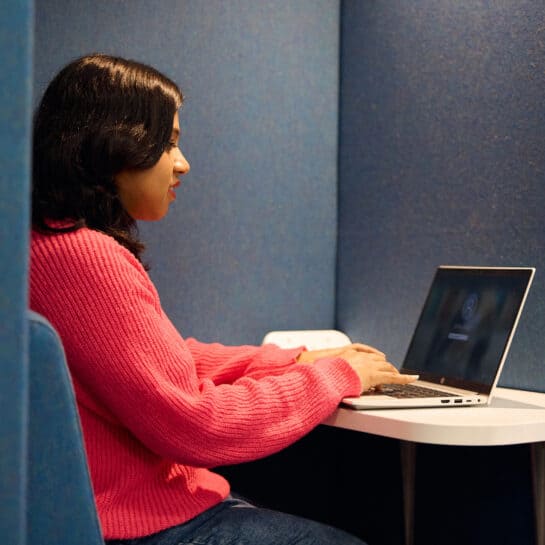 Approximately 10% of students at the University have disclosed that they have dyslexia or another specific learning difficulty. The Disability and Dyslexia Service (DDS) is available throughout the year to offer support, guidance and information.
The Disability and Dyslexia Service
Enabling you to do your best at university
The Disability and Dyslexia Service is here to support and advise students with a range of disabilities from before starting through to all stages of your time at university.
We encourage applications from students with disabilities and specific learning difficulties and aim is to provide suitable facilities and implement policies that enable students to undertake and complete their studies successfully.
We advise you to disclose relevant information concerning additional needs arising from any disability, health-related condition or specific learning difficulty. Telling us about your needs allows us to consider what adjustments might need to be made to ensure your needs are met. Any information you divulge to the team is treated as confidential.
Our main aim is to support you in every way we can throughout your studies. Our team is made up of different specialists who can give you the best support in these specific areas:
Disability – we have a Disability Advisor who advises students and University staff on the learning needs of students with disabilities or medical conditions
Specific Learning Difficulties, Dyslexia & Dyspraxia – our Dyslexia & Dyspraxia Advisor offers initial screening for dyslexia, dyspraxia and other specific learning difficulties, and assists students with obtaining full educational psychology reports etc.
Visual/Hearing impairments – the Sensory Advisor helps students with vision and/or hearing impairments to access course materials in alternative formats and access assistive technology.
As well as supporting you with the above we can provide note-takers, readers, communicators, signers and non-medical helpers/mentors – who are all normally funded from the Disabled Students' Allowance.
To discuss your application or needs please get in touch with our Disability and Dyslexia Team on disabilitydyslexia@chi.ac.uk or phone 01243 812076.
What Support is Available?
Help with specific learning difficulties
The Disability and Dyslexia Service can offer the following support if you have a specific learning difficulty/difficulties (SpLDs), or if you are experiencing difficulties that may be associated with a SpLD and would like to discuss these with someone:
Advice regarding SpLDs.
Informal screenings for dyslexia if you have not been assessed in the past.
Formal Educational Psychology assessments if you do not have a full assessment report, or if your report needs to be updated. You will need to pay for at least part, but possibly all, of the cost of this assessment.
Advice and assistance in applying for Disabled Students' Allowances (DSA).
Study skills workshops open to all students who want to improve their skills.
Specialist study skills support on a regular 1:1 basis or in small groups, if you have the relevant the DSA.
Exam arrangements such as extra time, use of a PC, rest breaks, readers, scribes, or something else. You will discuss there with an Advisor after we have your assessment report.
Informal coloured overlay tests available with an Advisor, by appointment.
Dyslexia stickers to attach to your coursework which tell the marker that you are dyslexic, so the marker is able to make allowances for spelling, grammar and punctuation errors where they do not interfere with the meaning. Some courses such as teaching qualifications, education courses, social work and some language modules in English are exempt from this policy.
Extended loans from the library for students with dyslexia/SpLDs.
Individual library inductions.
Open Access IT suites on both campuses with additional software such as mind-mapping.
Non-UK students who are not eligible for DSAs should contact us at disability@chi.ac.uk to discuss your support requirements.
Supporting your application for specific arrangements
To arrange appropriate support for you at the University, we will need evidence of your specific learning difficulty/difficulties. You will need to provide us with a full diagnostic assessment report, which must meet the following criteria:
Contain a clear diagnosis of a specific learning difficulty, such as dyslexia.
Be complete by an Educational Psychologist, Chartered Psychologist or specialist teacher assessor holding a current Assessment Practising Certificate.
If you do not already have such a report, we can assist with arranging a diagnostic assessment once you are registered as a student at the University. There is a cost attached to these assessments. You may be able to secure some assistance with this cost from the University's Additional Learning Fund.
Regarding evidence for dyspraxia and Attention Deficit Hyperactivity Disorder (ADHD), you will need to provide evidence from an appropriately qualified professional. A full diagnostic assessment carried out in line with the above criteria for SpLDs is helpful, however we recognise that ADHD or dyspraxia may be considered a medical diagnosis and therefore a letter from a suitably qualified medical professional may be acceptable if they are able to confirm the diagnosis.
For dyspraxia, a report from an Occupational or Speech Therapist may be acceptable. For ADHD a report from a Psychiatrist may be acceptable. If these reports are not available then we may be able to accept a letter from a GP confirming that records regarding the original diagnosis are held in the your medical records.