Nutritional Supplementation
Exploring Nutritional Supplementation
Nutrition for sporting performance, health and wellbeing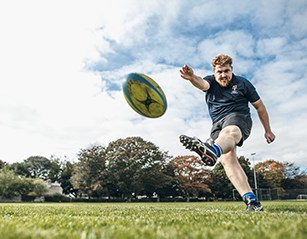 The University of Chichester has a strong tradition of work exploring nutritional supplementation for sporting performance and health and well-being, with some of the original creatine research being conducted here.
Research activity in this theme revolves around examining the physical and cognitive benefits of nutritional strategies and supplements.
A specific focus of recent research in this area, led by Professor Mark Willems (Exercise Physiology), has been examining the effects of New Zealand blackcurrant supplementation on physical performance and health parameters but projects have also explored the benefits of Matcha Green Tea, Omega-3 and Beta-alanine.
For enquiries concerned with Nutritional Supplementation Research please contact Professor Mark Willems by emailing m.willems@chi.ac.uk.
Sam Blacker
Professor of Exercise Physiology and Nutrition