We have a range of strategic partnerships with Government agencies, Academy Chains, Teaching School Alliances, individual schools and other key stakeholders - local, national and international.
We know from experience and results that significant benefits are gained from working together.
The Institute of Education, Health and Social Sciences is privileged to be associated with such supportive schools and academies; the outstanding work across our partnership derives from the vital contribution that school-based colleagues make.
Many schools approach us to work with them in developing their school-based professional learning. Our portfolio includes subject knowledge enhancement, short courses, consultancy, project management and evaluation work.
Subject to individual requirements and requests, we can deliver customised professional learning in different locations, including school settings or at either University campus (Chichester or Bognor Regis).
The full suite of stand-alone or accredited professional learning options can be tailored to meet your needs. Conferences, seminars and workshops are a popular feature of our provision. Sessions can be arranged by the hour, 1/2 day, or full day, and may run over a sustained time during the year.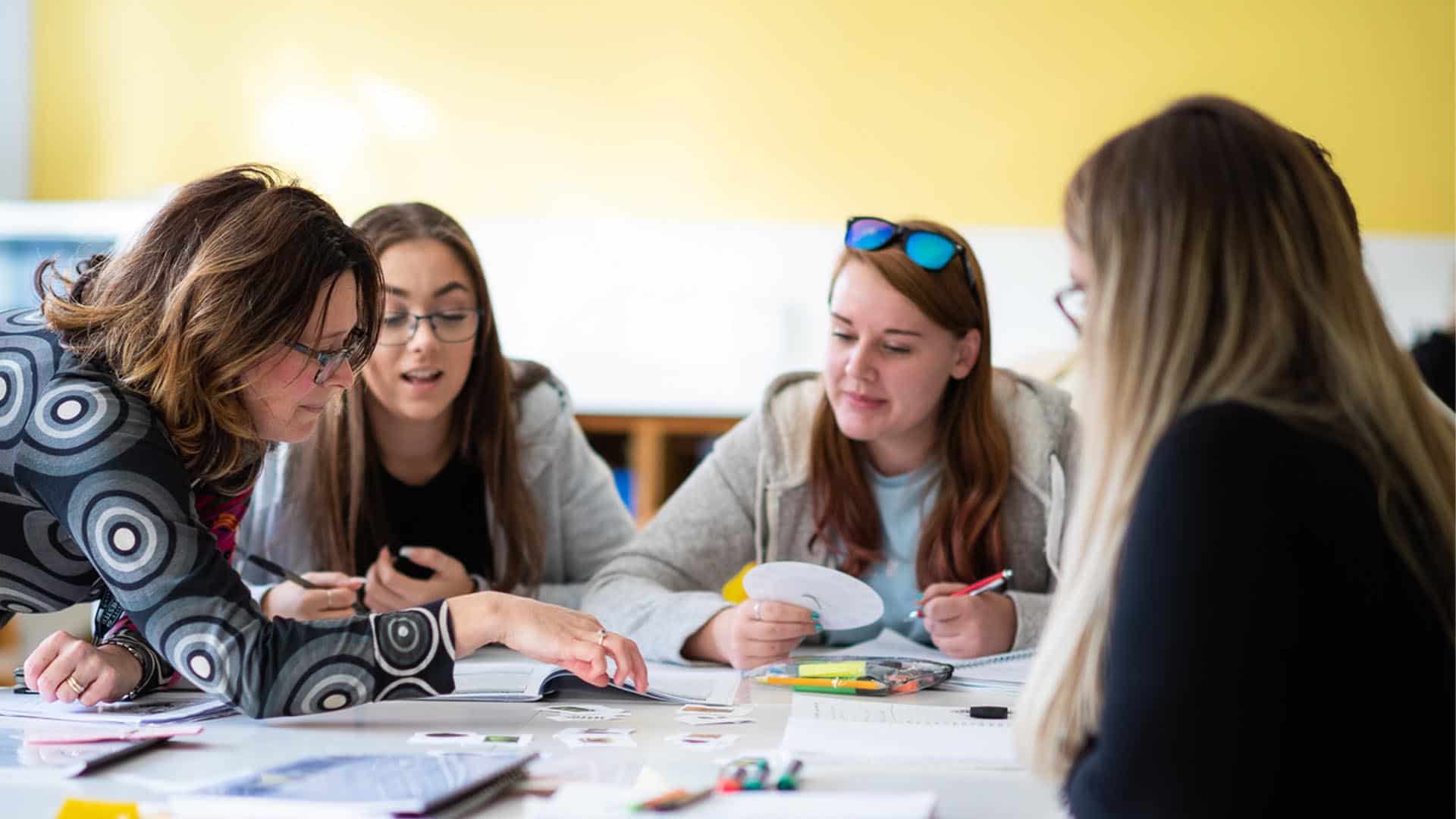 The Institute of Education, Health and Social Sciences benefits from having a breadth of expertise and experience amongst its staff, most of whom have held senior teaching and management posts in schools.
Continued research in their field has enabled many colleagues to earn eminent reputations.
These combined effects enable us to be able to respond to national agendas and to work with teachers and support school-based projects in a bespoke way.
We are always pleased to work in partnership and/or provide short course/consultancy in areas that help schools to raise standards and support school improvement plans.
If you would like to discuss this, please contact education@chi.ac.uk.
At the University of Chichester, we are adopting a different model of CPD opportunities.
We are offering bespoke, in-situ development programmes for individual or clusters of schools based around your specific needs.